In just a couple of weeks, on September 23rd, the Earth will experience the Autumnal Equinox. Without getting to scientific, that means that the sun will shine directly on the equator, and the northern and southern hemispheres will both experience 12 hours of daylight. But in our minds, this event signals the beginning of Fall, many people's favorite time of the year. Pray this short prayer for the approaching Autumn with me today.
"Be glad, people of Zion, rejoice in the Lord your God, for He has given you the autumn rains because he is faithful. He sends you abundant showers, both autumn and spring rains, as before."

Joel 2:23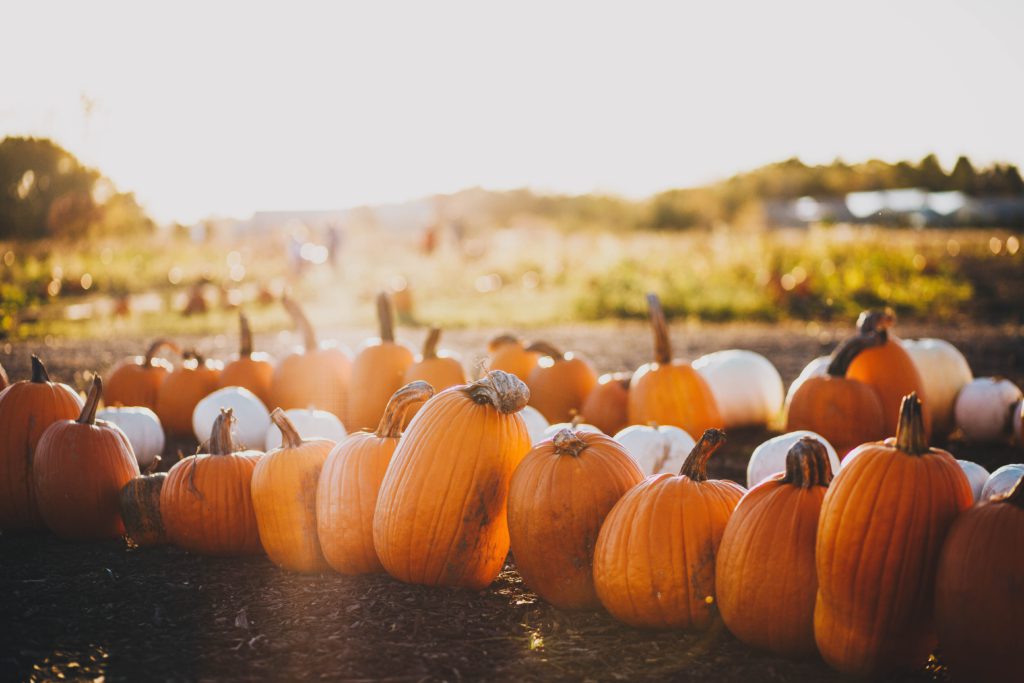 Dear Lord of the Harvest, though in many ways it's sad to see summer go, thank you for changing seasons because they reflect the changes I often experience in life. But the cooler weather will be welcome, and the changing color on the trees will once again fill my heart with praise for your wonders.
I know that the leaves change because they are dying, but even that is a metaphor. So I thank you for all that I can learn from your Creation. Like, sometimes, I need to let some things go. Just like the trees need to shed their leaves so new life can come, I need to put off my old ways so that you can bring new life in me.
Thank you for the reminder that harvest time in the soil can also mean harvest time in my heart. What do you want to do in my today, Lord? What fruits of righteousness can I display? Thank you that your Word says that you who began a good work in me will bring it to completion. All I need to do is abide.
The plants don't strive and labor to grow, they just wait in the soil, taking in the nutrients and the sunshine and the rain, and you bring the growth. It's the same with me, Lord. Give me patience in the process.
I have a lot to learn, and I know that you will teach me. As I begin to see the changes in the scenery around me, remind me of the changes you are bringing in my life and heart. Help me to be a beacon of hope to those who are lost. Help me to be a shining light for you.
Thank you for the approaching Fall season, Lord. Fill my heart with praise for you as I wait and watch for what you are going to do.
It's in Jesus's name that I pray. Amen.
Now listen to this sample of a guided meditation from Abide based on 2 Corinthians 9:10 about the harvest of righteousness.
Every new season can bring its challenges. Pray this short prayer for the approaching Autumn whenever you need it. Experience the peace of Christ every day, any time you need it with a premium subscription to Abide (check out all the reviews and features on the App Store or Google Play). With more than 1500 guided meditations, daily devotionals, and more than 350 Bible-based sleep stories, Abide is designed to help you grow in your relationship with God and find that sometimes elusive peace. Receive 25% off with this link.
Stephanie Reeves is a writer and the senior editor for Abide.