Share the post "Find Work/Life Balance Through Biblical Meditation"
Are you feeling overwhelmed with work and life? Are you pulled in so many directions that it's hard to keep up, let alone make time for yourself? It's no surprise that our modern world is full of competing obligations. But how do we manage the demands of our careers, families, and other commitments—all while making sure we take care of ourselves? The answer lies within God's Word. "Psalm 127:2 in the New Living Translation says, "It is useless for you to work so hard from early morning until late at night, anxiously working for food to eat; for God gives rest to his loved ones." Through biblical meditation, you can find balance between the inevitable stressors of everyday life and cultivate spiritual growth in your relationship with God. By turning inward through prayerful reflection on Scripture and being mindful of God's presence in daily moments, you can be empowered to discover healthy rhythms which uphold meaningful relationships while protecting your physical wellbeing. Let's look at what it means to find true work/life balance through biblical meditation.
What is Biblical Meditation and How Does it Work?
Biblical meditation is a spiritual practice that involves reflecting on God's Word and contemplating his ways. It's a way of quieting your mind and allowing your heart to be filled with his wisdom and understanding. Unlike Eastern meditation which strives to empty the mind, biblical meditation focuses on filling your mind with truth. It involves mulling over a passage from the Bible, allowing its meaning to sink deep into your heart. When you meditate on God's Word, you invite him to work in you and transform you from the inside out. It is a powerful tool that helps us renew your mind, overcome anxiety, and experience God's peace.
Benefits of Incorporating Biblical Meditation into Your Daily Routine
Spending time with God is key to a fulfilling, balanced, and joy-filled life. One of the most effective ways to do this is through biblical meditation. When you meditate on God's Word, you allow it to seep deep into your heart and mind. Regularly incorporating biblical meditation into your daily routine can have numerous benefits, such as increased peace and clarity, strengthened faith and trust in God, and a greater ability to hear his voice. It can also help to reduce stress and anxiety, providing a sense of calm and tranquility even in the midst of difficult circumstances. If you're looking for work/life balance, letting God's Word speak to your heart will inevitably change your perspective—and your actions.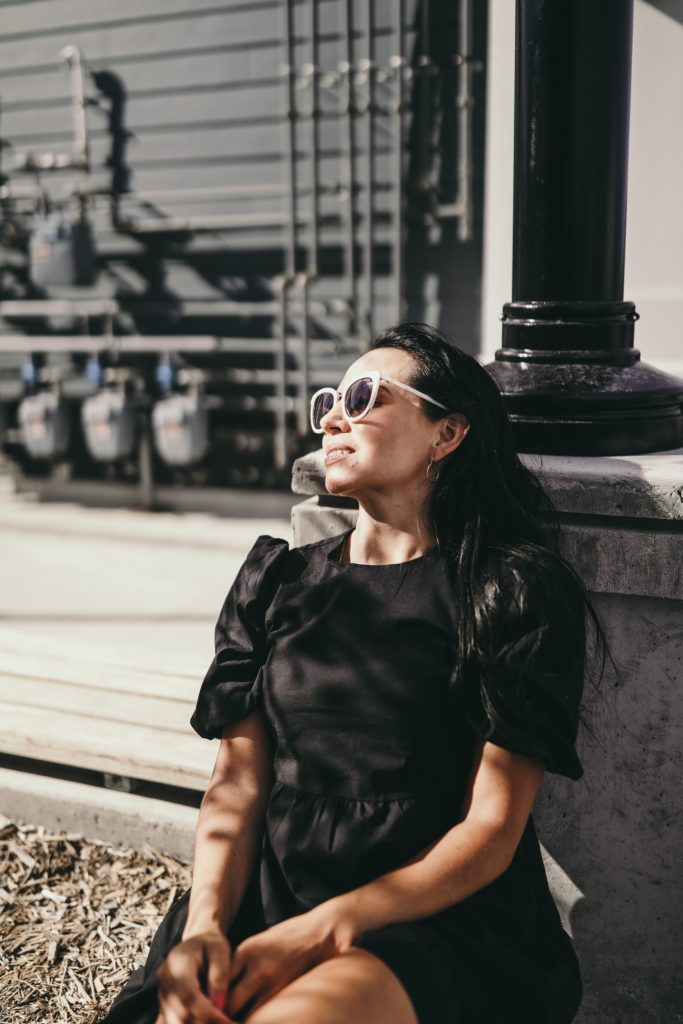 Steps to Get Started with Biblical Meditation
Studying the Bible goes beyond just reading it. Biblical meditation is a powerful tool that can help you deepen your understanding of God's Word and strengthen your relationship with him. To get started with biblical meditation, first set aside a specific time and place each day where you can be alone with God. Next, choose a passage of Scripture that speaks to you and read it slowly, allowing the words to sink in. As you read, ask yourself what God is trying to say to you in this passage. Then, take a few deep breaths and focus on one word or phrase that stands out to you. Repeat it over and over in your mind, maybe even memorizing it so that you can return to it throughout the day. With regular practice, biblical meditation can become a powerful way to connect with God and find work/life balance.
Tips on Finding the Right Scripture to Meditate On
Meditating on Scripture nourishes your mind and strengthens your faith. However, with so many different passages to choose from, it can be overwhelming to determine which Scripture to focus on. One tip to consider is to pray for guidance. Ask the Holy Spirit to lead you to the right passage that speaks to your heart. Another tip is to read the context around the verse. This will help you understand the meaning in its original context and how it applies to your life today. You can also consider using an app like Abide which provides daily meditations and also allows you to choose whatever topic you might want for a specific day. Remember, Scripture is the Word of God and is meant to guide and inspire you. Trust the Holy Spirit to lead you to the right passage for your spiritual growth.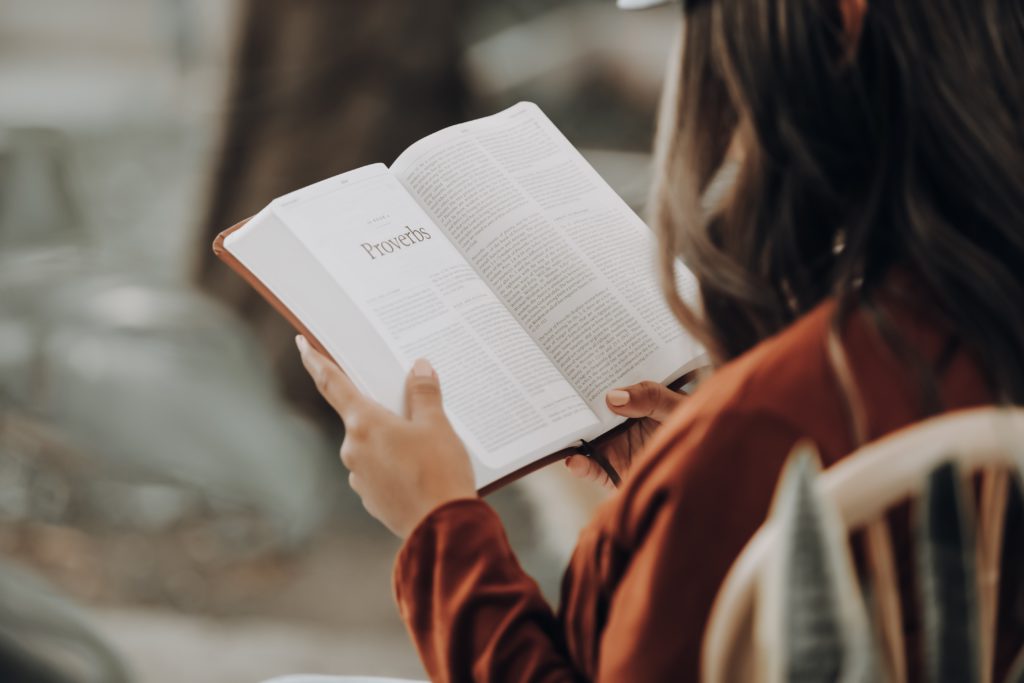 Practical Ways to Incorporate Biblical Meditation into Your Life
Achieving a work/life balance by incorporating biblical meditation into our everyday lives can be challenging. The distractions and busyness of our schedules can make it difficult to prioritize our relationship with God. That is why setting aside specific time each day to meditate on Scripture is crucial. As Colossians 3:23-24 states, "Whatever you do, work at it with all your heart, as working for the Lord, not for human masters." By prioritizing our relationship with God and setting aside time to meditate on Scripture, we are working toward a healthy balance in our lives. Personalized meditation practices like journaling or creating art can make the experience more fulfilling. Additionally, the importance of community cannot be overstated. As Proverbs 27:17 says, "As iron sharpens iron, so one person sharpens another." Joining a Bible study group or prayer group can provide the necessary support, encouragement, and accountability to sustain our meditation practice. With these practical tips, we can strive towards achieving that balance in our spiritual and daily lives.
A Testimonial of Meditation's Benefits
Biblical meditation is a practice that has the potential to transform your life in multiple ways. It helps you deepen your understanding of God and gain clarity about the direction of your life. One person who has experienced this transformative power is Jessica. This is what she said about meditating using the Abide app daily:
I wake up every morning to a notification of a new meditation. I lie in bed and listen for 10-15 minutes and allow myself to connect to my Heavenly Father. He brings me to a fresh start that energizes my entire day. I notice that I struggle on days I don't begin with this connection to Him. Abide allows me to do this. Abide allows my days to become connected to the One who created me. The One who mastered the universe. The One who sent His Holy Son to take MY place in death so that I have nothing to fear. I have nothing of which to worry or wonder.

Abide gives my days a perfect start and an opportunity to stop and find PERFECT GUIDANCE when I'm in need of help in a crisis or a rough patch in my days. Abide gives specific help in trouble. I have owned many other meditation apps that cost over $100 a year. I will NEVER pay for these again. I have had Abide for two years and I will always have it as long as it exists.

Abide, thank you for allowing me to have the perfect app to connect to the Way, the Truth and the Life. I can come to the Father whenever I want and by faith in Christ Jesus, I can experience the true love and fulfillment of God. Abide, you make this happen. You've changed my life and I'm fairly confident that you've allowed change in my relationships with others. I am forever a subscriber and grateful for what you do."

Jessica, Abide listener
In today's fast-paced world, finding a balance between work and personal life can feel like a daunting task. Incorporating biblical meditation into your daily routine can be a valuable tool to help you be more present and intentional in all areas of your life. Whether you prefer to choose your own Scripture or use audio guided meditations such as Abide, as you begin incorporating biblical meditation into your life, you will find growth in your work/life balance. Signing up for the Abide app can get you started as it provides daily meditations that can be accessed anytime, making it perfect for those time-crunched days. Connect with God through spiritual intimacy and discover the lasting impacts it can have in every area of your life.
Share the post "Find Work/Life Balance Through Biblical Meditation"