What is biblical meditation?
When considering the question, "How can biblical meditation help me?" you may find yourself realizing that you don't actually know what biblical meditation is.
Biblical meditation is a way to deepen your relationship with God, as well as your knowledge and understanding of his Word. Psalm 49:3-4 says, "My mouth shall speak wisdom; the meditation of my heart shall be understanding. I will incline my ear to a proverb; I will solve my riddle to the music of the lyre."
Meditation literally means "contemplation" or "musing." You think about and dive deeper into a subject and mull it over in your mind, coming at it from all different directions. Biblical meditation means doing just that, but centered around the Word of God. A spiritual, mental, and emotional exercise, biblical meditation serves as a way to bring depth into your relationship with Christ and strengthen your connection with him.
When you meditate biblically, you are focusing on Scripture, either just one verse, or maybe a whole passage. You are also praying, asking God to be with you in that space and help you see and hear how he is trying to speak to you through his Word.
Listen to a short snippet of a guided meditation from Abide based on Psalm 1:1-2 to give you a glimpse of what biblical meditation looks like.
Sometimes life can get loud, worries and anxieties can muffle truth and draw your attention away from the Lord. Biblical meditation serves as an excellent tool to rein in your focus and place it on God. It can ease those worries and anxieties and help you remember that Jesus is Lord, and everything rests in his capable hands.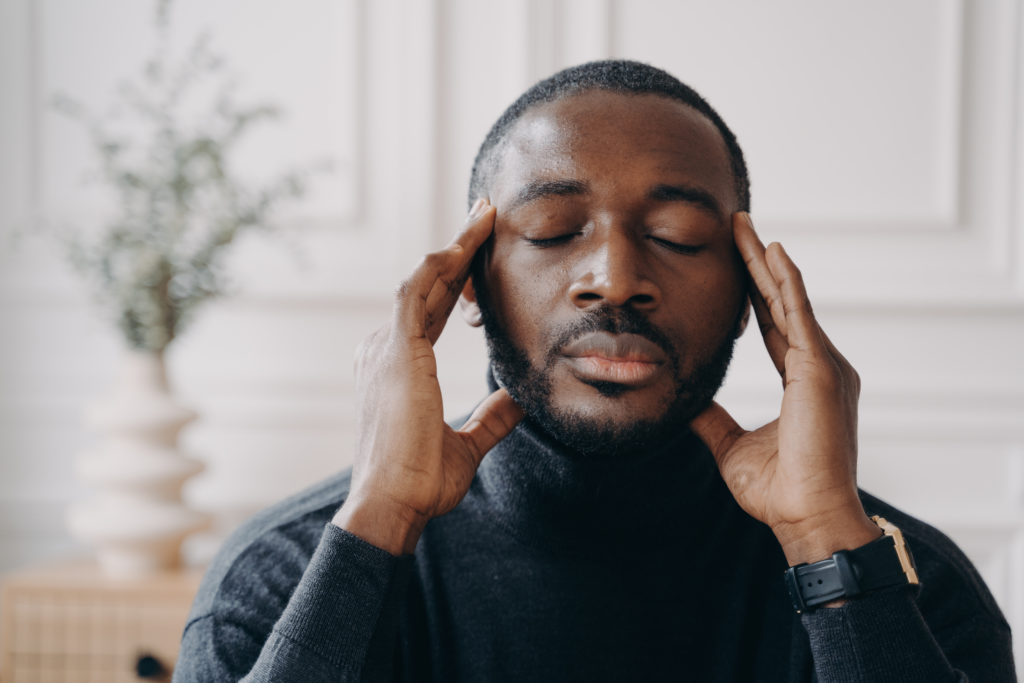 Biblical meditation can indeed help soothe worries or fears, and it can also help you lean on God in times of trouble or trials. During periods of tears and mourning, or maybe times of rejoicing and gratefulness, God is always near.
How does biblical meditation actually help me?
It's not surprising that people would have questions about biblical meditation. With the way the media and the world now push a different view of meditation into the spotlight, it makes sense that people would wonder if biblical meditation is even a real thing, let alone if it really helps them.
The very beginning of the book of Psalms, Psalm 1:1-2 says "Blessed is the man who walks not in the counsel of the wicked, nor stands in the way of sinners, nor sits in the seat of scoffers; but his delight is in the law of the Lord, and on his law he meditates day and night."
When we meditate on God's word, when we align our hearts and our minds to the Lord and his heart, his ways, his will for us, we are "blessed" or "happy" (the Hebrew word esher). The psalm goes on to say, "He is like a tree planted by streams of water that yields its fruit in its season, and its leaf does not wither. In all that he does, he prospers."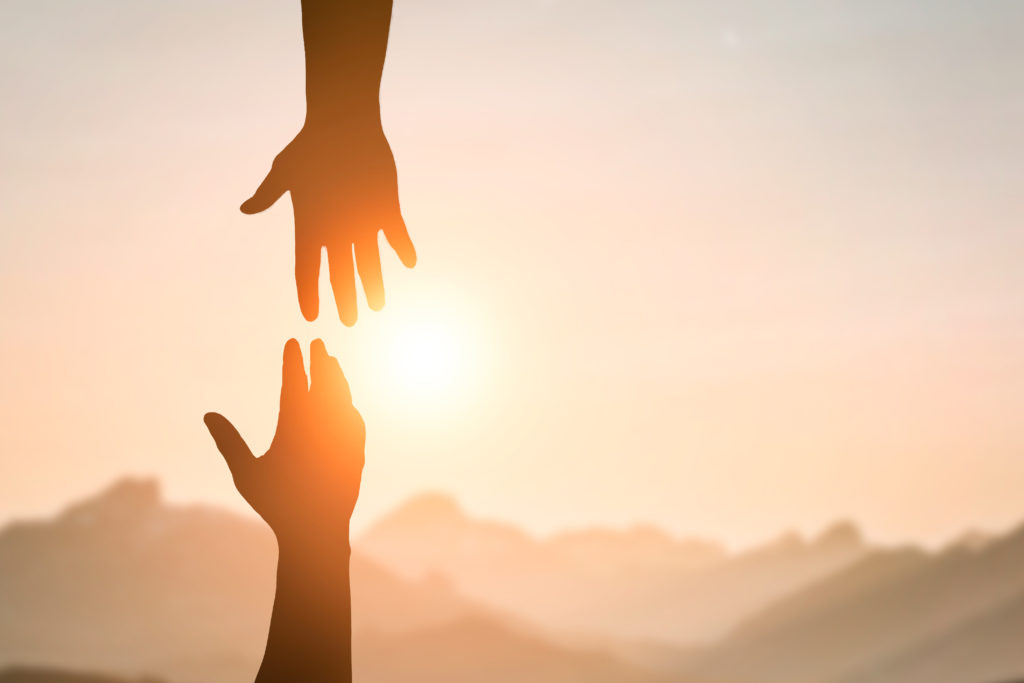 The world around us greatly affects us. Because we are human, the things our mind consumes especially affects us. It may not seem obvious at first, but the things we hear and the things we read sway us. We become more like the people we spend the most time around.
This is why it is so important to meditate on and become intimately familiar with God's Word. It is a direct path to him and his heart. A vital tool to help us discern whether the things we are hearing and reading are in agreement with God's ways, meditation helps us discern if the people we are spending time with and the things that we do are honoring to God.
Biblical meditation can help you in the highs and lows of life.
Psalm 34:1 says, "I will bless the Lord at all times; his praise shall continually be in my mouth."
The Lord calls us to come to him and praise him at all times, not just when we have only good things to say and reasons to rejoice. And not just when difficulties and darkness overwhelm our life. Biblical meditation helps connect us to the Lord's spiritual and emotional healing, and this can be a restorative salve to so many of life's wounds. However, it can also be vital in times of prosperity and blessings, an encouraging and strengthening reminder that God is the reason for every good thing (James 1:17). Jesus stays with us, always by our side, in times of hardship, and he brings us out of our darkness and back into the light.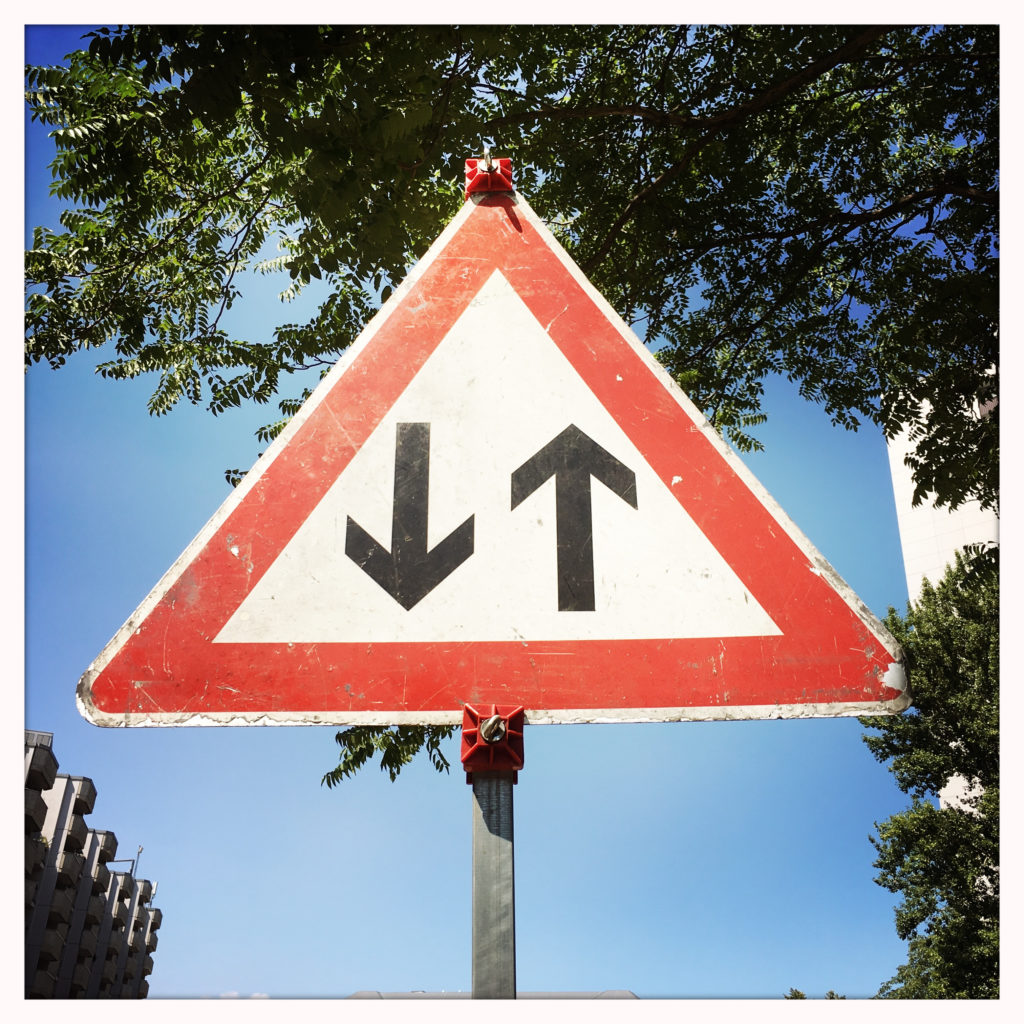 How can biblical meditation help when life becomes hard, and even when life feels light as a flower? Biblical meditation helps you to focus your praise on the One who both blesses you and holds your broken heart in his hands. The One who heals, the One who mends, the One who will bless you once again waits for you to come to him.
When you spend time in Scripture, you converse with God, learning more about him–his ways and his heart. The more you know about your heavenly Father—the more you keep his Word in your heart—the closer you are to him, and the quicker you will come to comfort in the hurting and satisfaction in the joyous.
Biblical meditation can help in every-day life.
1 Chronicles 16:11 (ESV) says, "Seek the Lord and his strength; seek his presence continually!"
Our Father calls us to know him, to seek after him not only when things are going amazingly, or when we are going through the hardest parts of life, but also when our same old every-day average routines engage us.
You wonder, "How can biblical meditation help me?" Meditation benefits your life the most when you daily apply Scripture to your routine. When you consistently dive into the word and contemplate its meaning and connection to your life. You can build a steady and strong relationship with God and build a firm foundation on the most solid rock of all.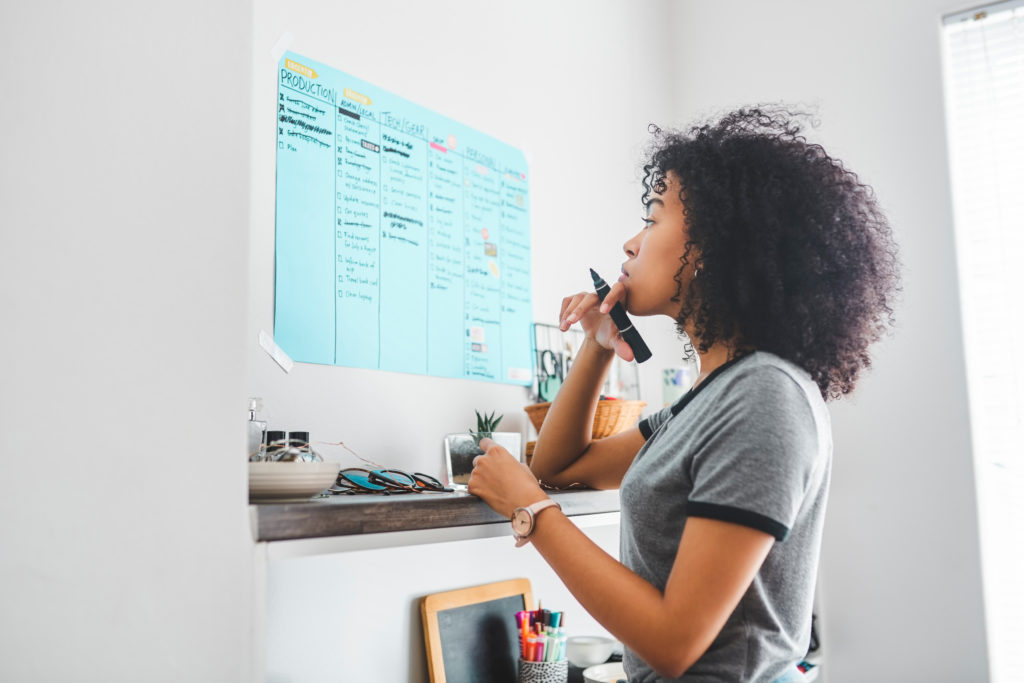 The highs and lows of life can be the walls, the beams, the floors, the windows, or the roofs of a house, either sheltering you or trapping you. They can let the light shine through, or you can block out it and everything else. However, the day-to-day life we often overlook can be just as vital. It builds routines, forms traditions, solidifies beliefs, and crafts our character. Biblical meditation helps to make sure that God is solidly overseeing that process.
The foundation of your life, the thing that keeps the house from falling apart, needs to be Jesus. The daily application of Scripture and the regular reflection of how your own heart and soul are affected by God helps you solidify that foundation, ensuring its strength.
Hebrews 4:11-12 says, "Let us therefore strive to enter that rest, so that no one may fall by the same sort of disobedience. For the word of God is living and active, sharper than any two-edged sword, piercing to the division of soul and spirit, of joints and marrow, and discerning the thoughts and intentions of the heart." Let God's Word pierce through your walls and take root in your heart so that Christ remains your firm foundation.
Take the heart-check test.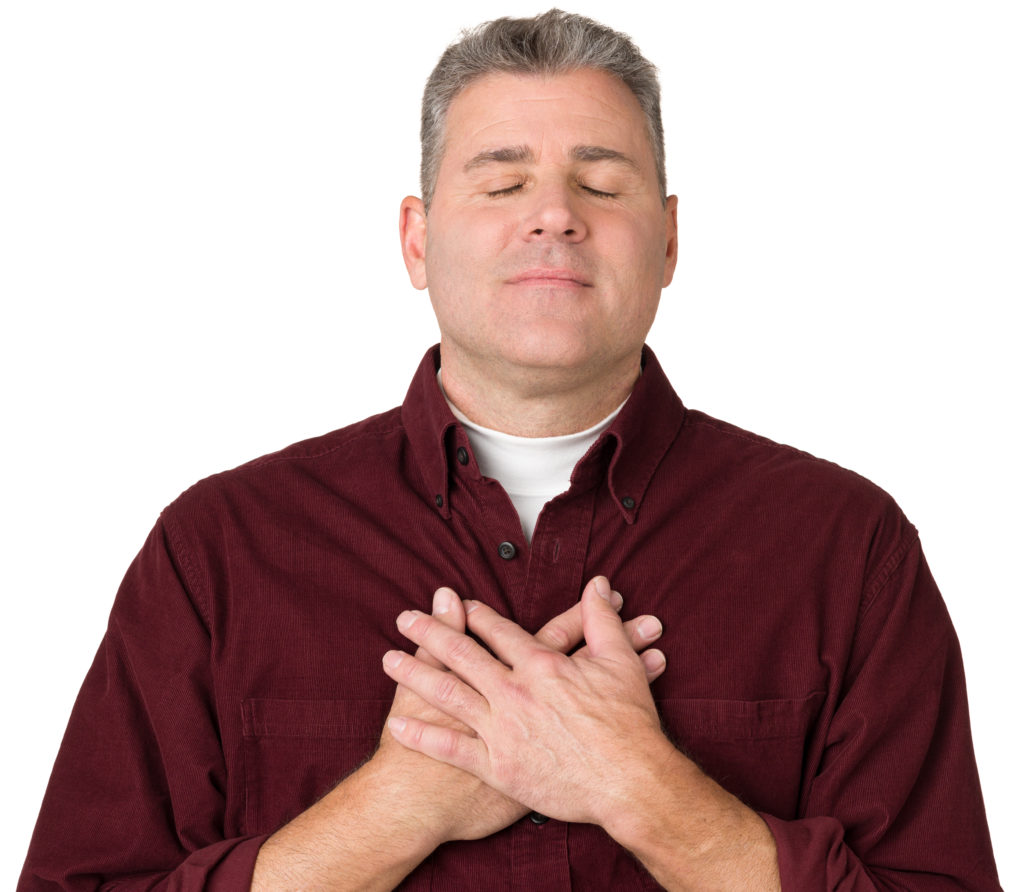 If you are still wondering, "How can biblical meditation help me?" try committing to doing it for a short while. Take time every day for a month. Use a meditation app like Abide to help guide you. (Here's 25% off coupon to help you get started.) Take note of yourself and your life now—how you think, how you respond to crises and victories, how you treat those around you: friends, acquaintances, co-workers, and even enemies.
After the month ends, check your heart again. What has changed? If you take time consistently to be with God, in his presence, contemplating and seriously considering his Word, listening and hearing what he has to say, and seeing what he is trying to show you, you will see a difference within yourself. It will shine out and touch those around you.