If you're feeling overwhelmed and stressed in your work life, it might be time to examine from a biblical perspective how you're approaching work. It's easy to see the daily grind as putting in hours for nothing more than a paycheck, but God offers you his insight through scripture that can revolutionize your attitude toward your job and career. Colossians 3:23 reminds us to "work heartily, as for the Lord and not for men." With this in mind, focus on being diligent with excellence while allowing the Holy Spirit to guide you with wisdom on how best to honor God through your words and actions at work every day. Here are some practical tips that will help you unlock a healthy attitude toward work so you can glorify God through your job.
Be Content in Your Work
In Luke 3, John the Baptist is answering questions from the crowd. Verse 14 says, "Soldiers also asked him, 'And we, what shall we do?' And he said to them, 'Do not extort money from anyone by threats or by false accusation, and be content with your wages.'" It might be hard when the cost of living is high to be content with your wages if you're a minimum-wage worker. But John's emphasis is more on the principle that while you have the job you have, don't use immoral means to get ahead. Do your best while you're there, and strive to improve your situation when you can. By doing this, you honor God and show your gratitude for the opportunities you have been given. Your work is not just for yourself, but ultimately for the glory of God. So work with all your heart, finding joy and contentment in every task you undertake.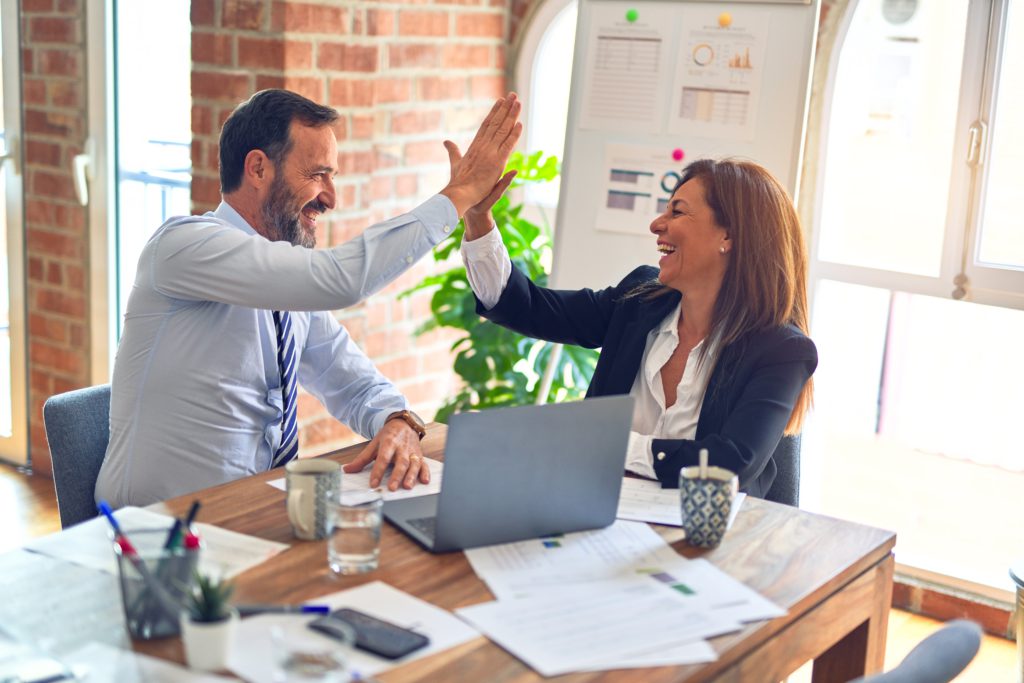 Set Realistic Goals and Celebrate Every Accomplishment
Proverbs 16:3 says, "Commit to the Lord whatever you do, and your plans will succeed." This principle applies to every facet of life, including your career. As you set goals for your job, commit them to the Lord and seek his guidance. Ensure that the goals you set are realistic and align with your talents and abilities. With this in mind, you can confidently pursue these goals, knowing that you have put in the necessary work and entrusted them to the Lord. No achievement is too small to celebrate. Every success should be acknowledged and appreciated. Commit your job goals to the Lord and celebrate every accomplishment, no matter how small.
Show Initiative
In Proverbs 12:24, it says that "the hand of the diligent will rule, but the slack hand will be put to forced labor." As a diligent worker, it is important to take initiative in your job. This means going above and beyond what is expected of you, and seeking out ways to improve processes or tasks. Maybe you notice a problem that no one else has addressed. Take the initiative to find a solution. Or perhaps there is a task that has been put on the back burner. Take the initiative to make progress on it. Not only will this show your employer that you are capable and motivated, but it will also bring a sense of fulfillment in knowing that you are making a difference in your workplace. Whether your job is just a stop-gap measure until you find a better fit, showing initiative will garner you better recommendations from your employer when it comes time to move on.
Set Boundaries for Your Work Hours
As you navigate the demands of work, it is important to set boundaries for your work hours. This can help you have a healthy attitude toward work because you won't feel constantly on the job. God set the example when he rested on the seventh day after creating the world. By setting aside time for rest, you are not only taking care of yourself but also honoring God. It is easy to fall into the trap of feeling obligated to work beyond your set hours, especially with technology making it possible to be constantly connected. However, it is crucial to prioritize your well-being and relationships by setting limits on when you work. Commit to establishing healthy work hours as a means of honoring God and yourself.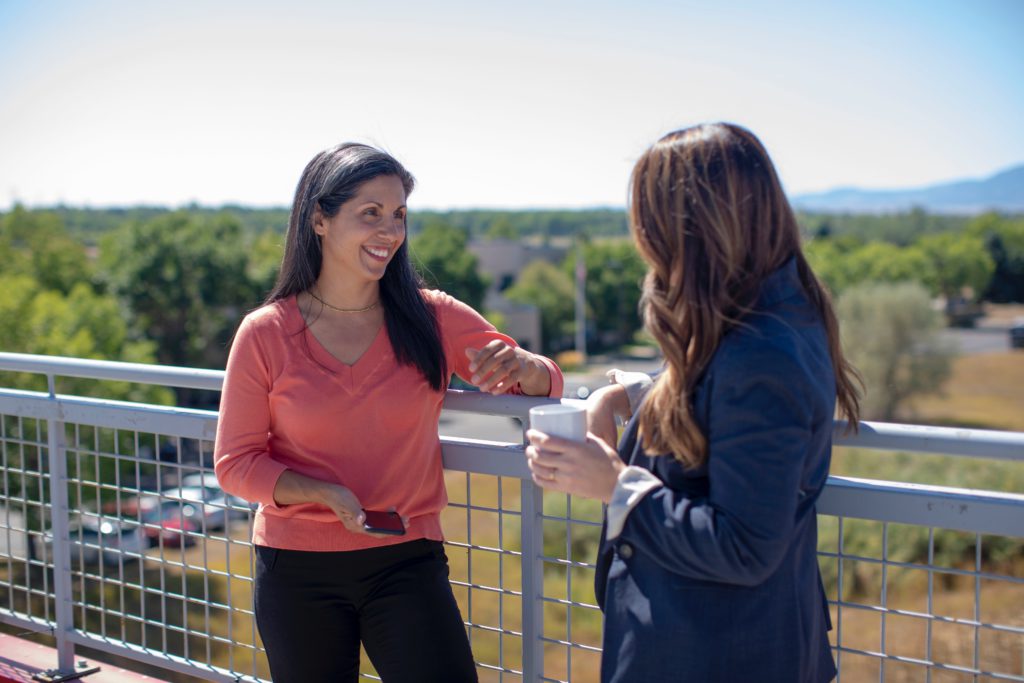 Connect with Colleagues
Getting to know your coworkers not only builds connections, but it also makes your work environment more pleasant and fulfilling. By taking the time to chat with a colleague during a break, or asking them about their weekend, you show that you care beyond just the work you do together. This can lead to increased teamwork, boosted morale, and a sense of community in the workplace. Your attitude toward work can rub off on those around you. Remember the importance of building relationships with your coworkers and strive to bring positivity and joy to your workplace.
Promote an Attitude of Gratitude
If you're not in a job you enjoy, it can be easy to overlook the small blessings. But if you can show gratitude for even the smallest things, your coworkers will take notice. Their attitude toward work might even make a turn for the better! Take a moment to thank your coworkers for their assistance, whether it's with a project or just a quick word of encouragement. And don't forget to express your own thanks for the small things that others have done for you. Colossians 3:17 says, "And whatever you do, in word or deed, do everything in the name of the Lord Jesus, giving thanks to God the Father through him." Your attitude could lead to an opportunity to share your faith story with someone at work.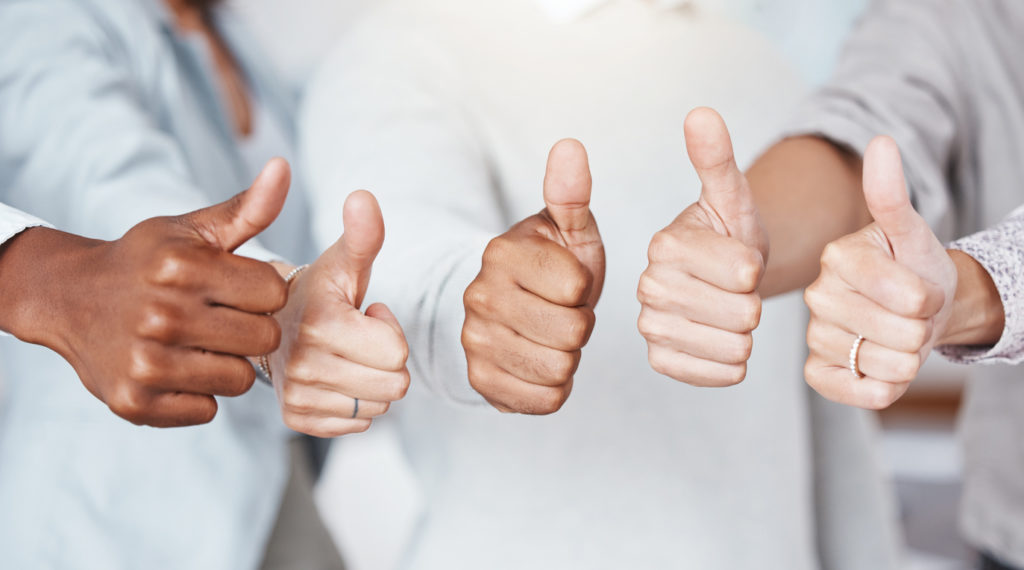 Ultimately, your job may not always be the most desirable, but it's important to appreciate that it can bring stability and meaning to your life. As you learn to be content in your work—setting boundaries for yourself, achieving meaningful goals, recognizing opportunities for growth and connecting well with colleagues—it can transform from a negative experience into a more pleasant and fulfilling one. Above all else, promote an attitude of gratitude within yourself and toward your coworkers, as sincerity brings richness to every job. Finally, take care of your own soul. Download the Abide app for daily meditations that can help you find peace amidst the chaos of everyday work life. The Lord has blessed you with so many good gifts. Remember to show empathy for those around you in the workplace and give thanks unceasingly!