Meditation can be an intimidating exercise if you've never attempted it before. How can I be still and quiet for that long? What am I going to think about? What if my mind wanders? Have no fear! Guided meditation can help you in your quest to contemplate God's Word more deeply.

Guided meditation is simply a way to meditate that is guided by someone else. Steps will lead you to focus on certain aspects of meditation, like deep breathing or contemplation. These then help you stay focused as you let your thoughts fix on God and his Word.
Lectio Divina
A well-known version of guided meditation, Lectio Divina, literally means "Divine reading." There are four parts to Lectio Divina: Lectio (read), Meditatio (reflect), Oratio (respond), and Contemplatio (rest). Before each step, you read the chosen verse of Scripture again. Some have described it as the four points on a compass. The Abide app utilizes this method of guided meditation.

Guided meditation helps to keep you focused on the Scripture you're meditating on. We all know that even a few minutes of silence can cause our minds to wander to our to-do list, or a problem we're grappling with, or even the distracting noises that surround us.
Without something verbal to gently help guide your mind back to your focus verse, you can find your time of quiet whittled away by other thoughts.
Abide as a Guided Meditation
Let's look at an example of a guided meditation from Abide. The title is "Broken and Beautiful." The Scripture focus is Psalm 103:11-12: "For as high as the heavens are above the earth, so great is his steadfast love toward those who fear him; as far as the east is from the west, so far does he remove our transgressions from us."
The meditation starts with two minutes of breathing, reading of the Scripture, and some introductory thoughts. From there you move into prayer, getting into an attentive, prayerful posture, confessing any known sin so your relationship with God is open, and then centering your thoughts on the theme.

The next section involves another reading of the Scripture along with a couple of questions to help you think about what you're hearing. Often, the Scripture is repeated in this section. For this meditation, we ask "What does steadfast love look like in action?" And then you have a pause to reflect on the question.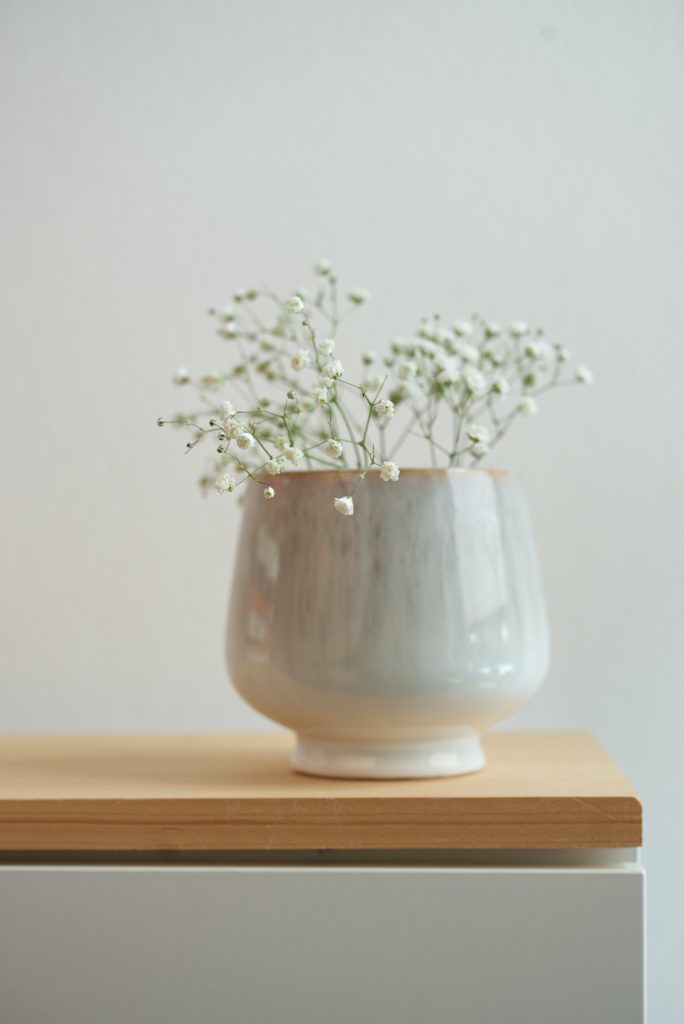 Next, the narrator reads the Scripture again, sometimes from a different version of the Bible to help your understanding, and then you're asked to "picture the universe as we know it. Now imagine God's love for you going even deeper." After a longer pause the narrator asks, "How does it make you feel to know that you are separated from your sin as far as the east is from the west?"
Imaginative Contemplation
After the narrator reads the Scripture one last time, they give the listener a chance to imagine a scenario that helps bring depth to the meaning of the verse. With long pauses, and the option to pause the app if you need a longer pause, this section often brings the listener into a deeper understanding of Scripture and of their Father God.

The meditation ends with prayer, guiding you back to reliance on God.

The meditator always gets to choose the length of the meditation. You can spend the allocated 15 minutes with the app, or you can pause for as long as you want to in the designed places by pausing the app. Or you can choose to just center yourself more quickly with the 2-, 5-, or 10-minute versions.

The goal with these guided meditations is always to come away calmer, refreshed, and more at peace in your relationship with God. Check out the 2-minute version of this meditation from Abide to get another taste of what guided meditation is. Then download the app from the App Store or Google Play, or go to this link for 25% off premium Abide.