Start your day with powerful morning prayers, be refreshed with daily devotionals and fall asleep to Bible verse meditations at night.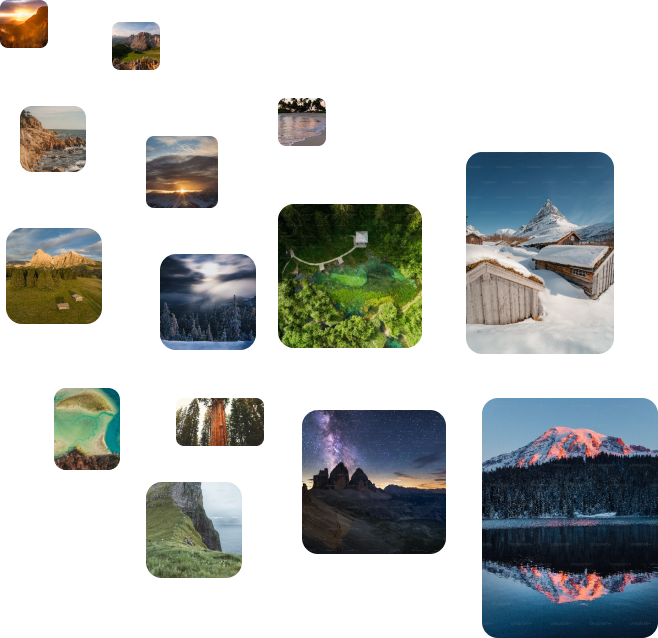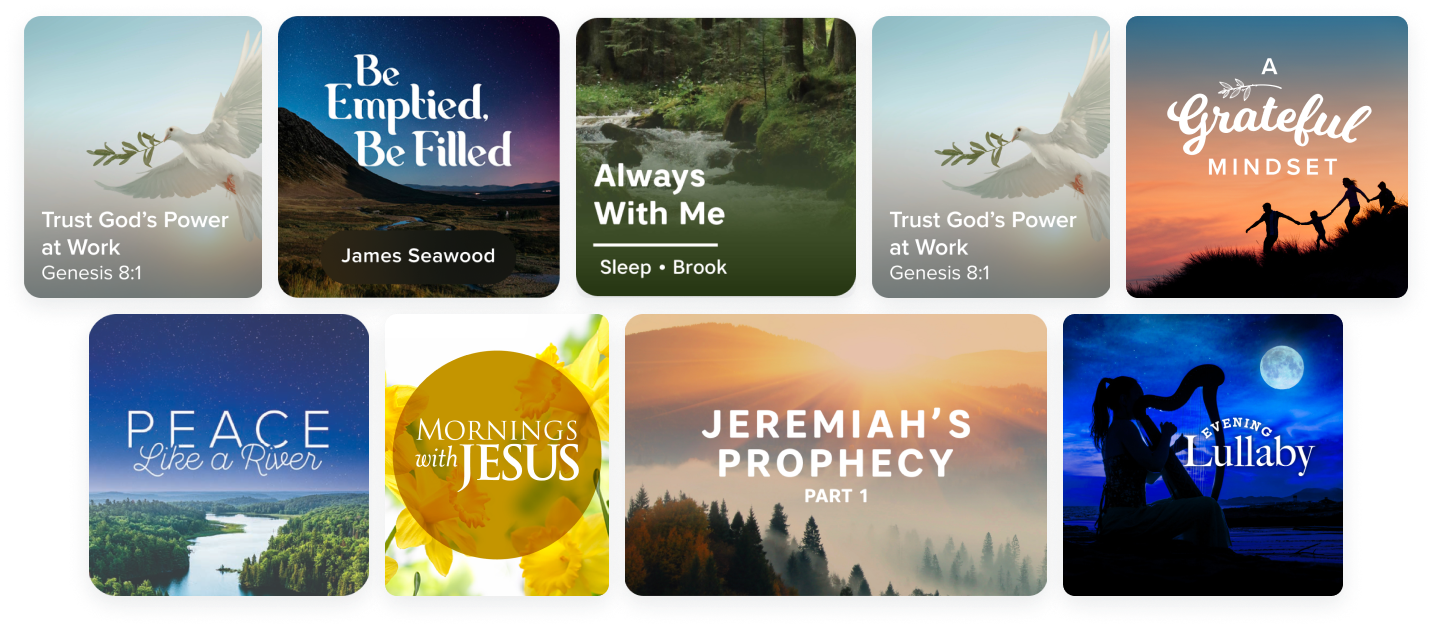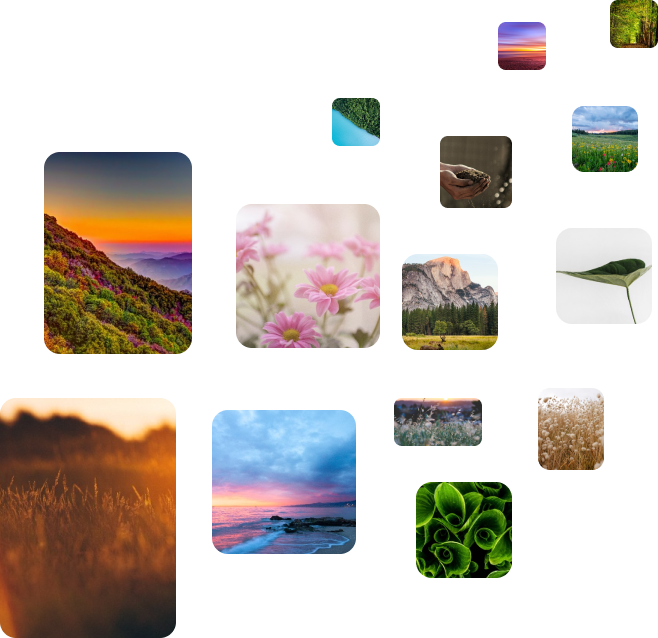 What are you interested in?
Choose as many topics as you'd like.
Daily meditation, devotional, and sleep story.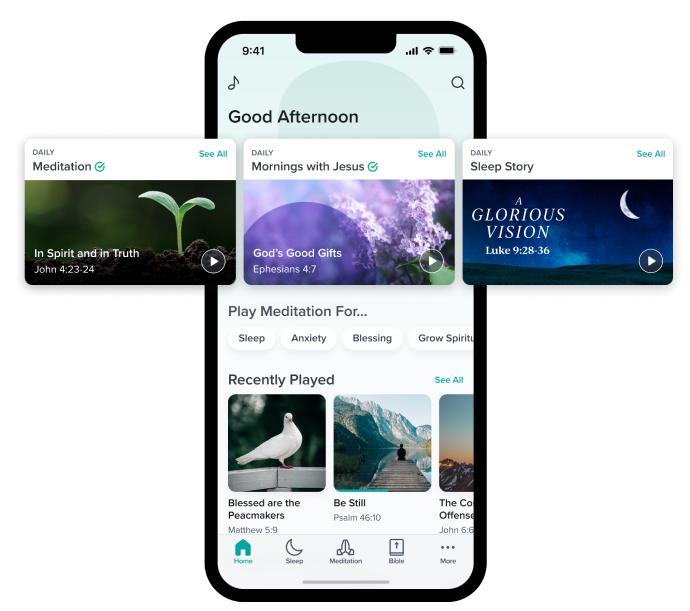 Listen to today's featured meditation:
Over 100,000 5-star reviews
Abide provides peace and tranquility during stressful commutes.
Toyin
With Christian Mediation, I have been able to avoid using medication to induce sleep.
Jacob
Abide is a beautiful app that enhances my daily quiet time with Jesus.
Fatma
Biblical sleep stories lull you into rest with God's word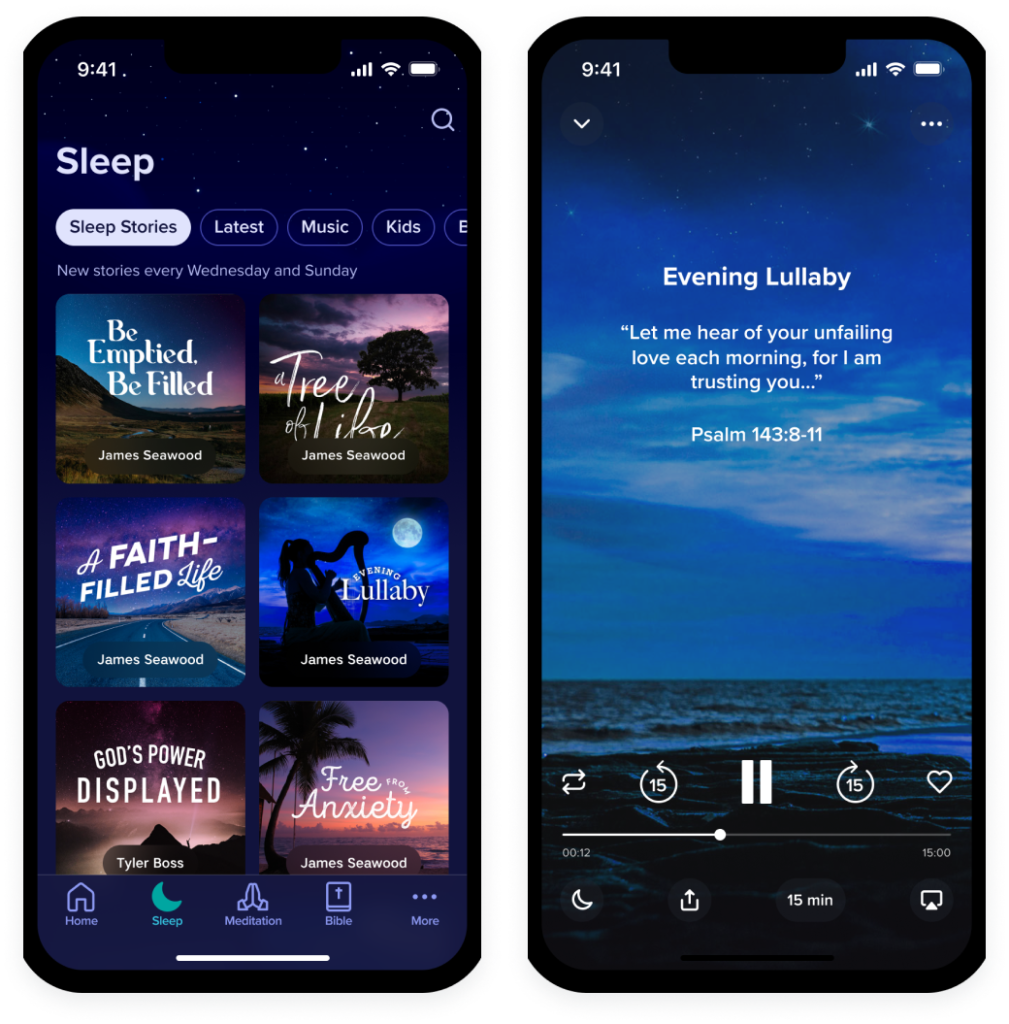 Get your first week of Abide Premium on us
Get 7 days free, then only $39.99 per year.
| Features | Free | Premium |
| --- | --- | --- |
| Longer Meditations | 2 minutes | Up to 15 minutes |
| More Background Music Options | 3 | 25+ |
| Full Library of 2000+ Meditations | – | + |
| 365+ Bedtime Stories | – | + |
| Mornings with Jesus Devotional | – | + |
| Continuous Audio Streaming | – | + |
Listen to the entire Bible
Read by the soothing voices of our narrators.

Why Christian meditation?
Meditation is mentioned 24 times in the Bible.
May these words of my mouth and this meditation of my heart be pleasing in your sight, Lord, my Rock and my Redeemer.
-Psalm 19:14
I will consider all your works and meditate on all your mighty deeds.
-Psalm 77:12
Finally, brothers and sisters, whatever is true, noble, right, pure, lovely, admirable—if anything is excellent or praiseworthy—think [meditate] about such things.
-Philippians 4:8
What are the benefits of Christian meditation?
of users with mild to chronic depression saw an improvement in their symptoms
91%
of users with mild to chronic insomnia said they experienced better sleep
80%
of users with mild to chronic stress reported experiencing some relief
84%
"...takes away the guesswork by guiding you through daily meditations."
Guidance Based on the Bible
"...guidance for personal reflection, deeper sleep, and reduced stress with Christ in mind."
Deepen Your Faith with these Daily Worship, Bible Study and Prayer Apps
"...here to help you grow your faith."
The 10 Best Prayer Apps to Grow Your Faith