In a world where content is never-ending and ever-accessible, many people, both those who follow Jesus and those who don't, have taken up the ancient practice of meditation. Wellness programs and fitness plans incorporate it, practitioners regarded it to be as important as nutrition and physical activity. But for those who follow Christ, the supreme question ought to be: What does God say about meditation?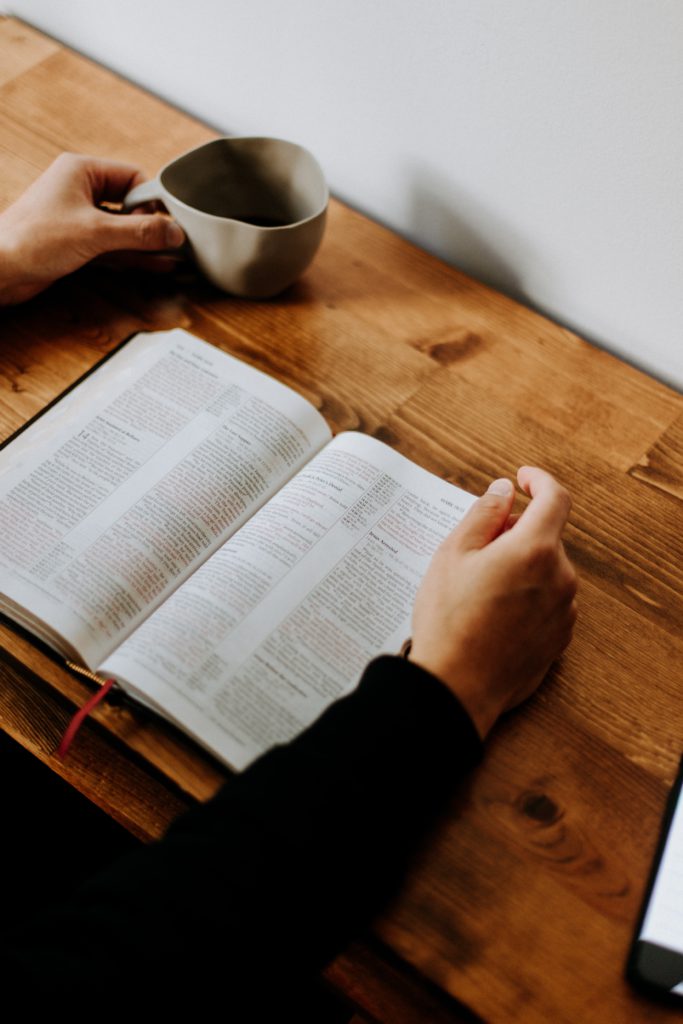 Meditation, in fact, is not a new concept for Christians. God's people have long practiced it throughout biblical history, and it's a practice that shouldn't be overlooked today.
Meditation in the Old Testament
The word meditation comes from the Latin word meditatum, meaning "to ponder." A modern definition of the word meditate simply says: to think deeply or carefully about. Matters of the mind have never been far from biblical teaching, so let's take a brief look at a few of places we see invitations such as these in Scripture. We'll start with the Old Testament.

One of the more well-known passages on meditation comes in the opening chapter of the Book of Joshua. This is the first time in Scripture that we hear the Lord command his people to meditate. At this point in Israel's history, God's people have just finished their forty years of wandering in the desert, and they are right on the cusp of entering the Promised Land. These are the words spoken to Joshua, Israel's new leader, just before they begin a new chapter. In this passage we find not only an admonition to meditate, but more importantly, we find the reason why God instructs them to do so. Joshua 1:8 says,

"This Book of the Law shall not depart from your mouth, but you shall meditate on it day and night, so that you may be careful to do according to all that is written in it. For then you will make your way prosperous, and then you will have good success."

The forty years of wandering in the desert was a dark time in Israel's history. It was a time of strife, longing, and consequences flowing from their repeated disobedience to God's Law. And as they enter into the Promised Land, full of hope for renewal and the chance for a new generation to have a fresh start, the Lord implores them to remember.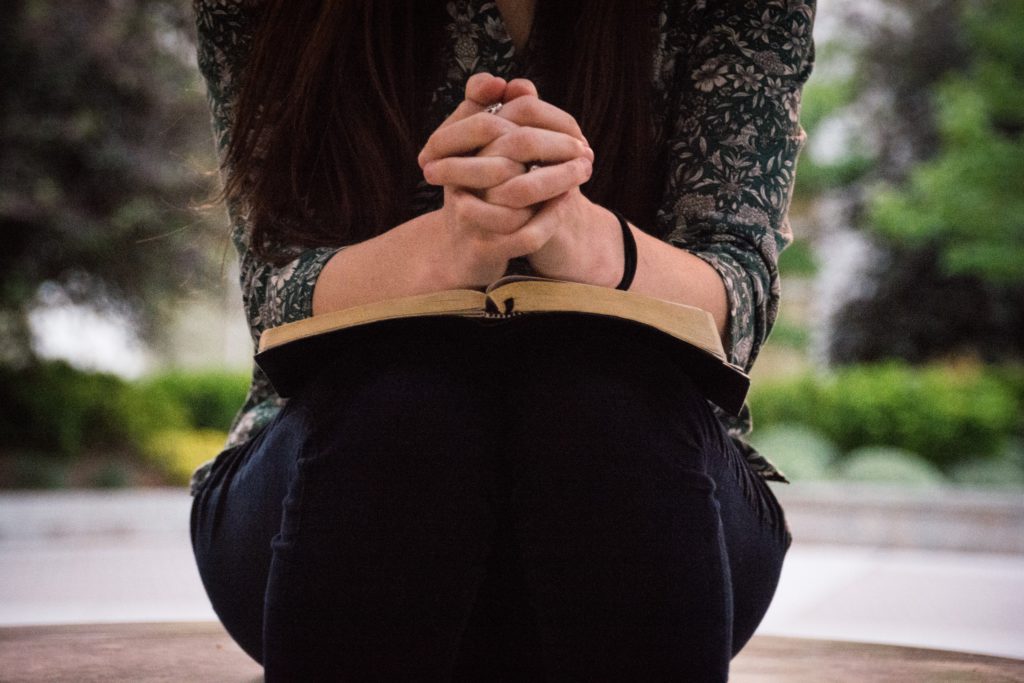 You see, that is what lies beneath the imperative to meditate! Meditate on God's Law so that you will be careful to walk in obedience. In essence he says, "Meditate so that you remember!" By "pondering" and "thinking deeply" you create the space for the words of God to move from your head to your heart.
Meditation in the Psalms
Next, let's look at the Psalms. Several times throughout the book we find the psalmists entreating the listener to meditate, or praising the practice of meditation. Even in the opening psalm the psalmist writes that "blessed is the man whose delight in is the law of the Lord, who meditates on it day and night" (Psalm 1:1-2). The reader is implored to meditate on God's mighty deeds (Psalm 77:12), on his precepts (Psalm 119:15, 78), on his statutes (Psalm 119:23, 48) on his wondrous works (Psalm 119:27, 145:5), and on his promise (Psalm 119:148).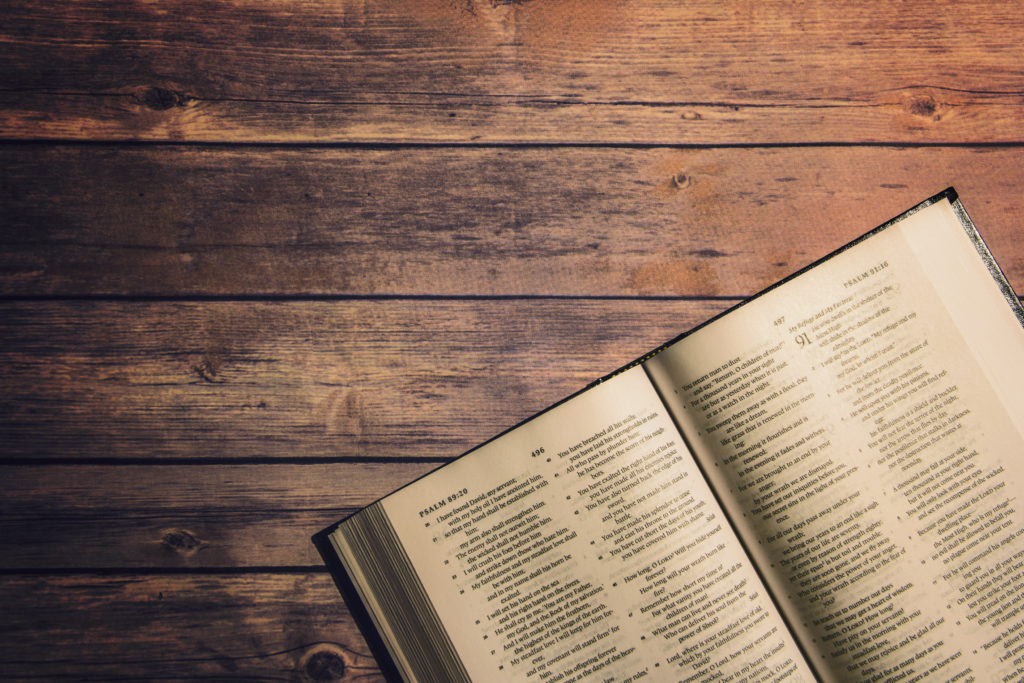 The unabashed honesty of the writers encapsulates the beauty of the psalms. Cries of desperation and shouts of delight fill these songs and poems. There is longing and anger, and heartbreak and joy. The psalms are a place within the biblical writings where you can see the breadth of human emotion and experience. In them you can remember that you are not alone in your own struggles and joys.
Psalm 136 contains the phrase "his love endures forever" 26 times! While the psalmist tells a short history of creation and of Israel, he reminds the reader over and over that God loves them. That's a perfect example of a breath prayer that can be used in meditation.
By turning the attention of your mind on the Lord and his promises to meditate on his statutes and mighty deeds, you remind your heart that no matter what you are experiencing in life, you are secure in Christ. The psalmists knew how desperately they needed not only a mind that remembered God, but a heart also, and so they meditated on his truths.
Meditation in the New Testament

But it's not just the Old Testament writers who valued meditation. Although different words are used, the concept is the same. Often throughout the New Testament is an encouragement to consider the power of the mind as it relates to your spiritual life. "Have this mind among you, which is yours in Christ Jesus" (Philippians 2:5), "Be transformed by the renewal of your mind…" (Romans 12:2), "For to set the mind on the flesh is death, but to set the mind on the Spirit is life and peace." (Romans 8:6), "Set your minds on things that are above, not on things that are on earth" (Colossians 3:2).

What follows these admonitions is often the challenge to shift your mind onto Christ. Think of him! Turn your attention and adoration from the debilitating things of the world, to the life-giving promises of Christ. As Paul writes so beautifully in Philippians 4:8, "Finally, brothers, whatever is true, whatever is honorable, whatever is just, whatever is pure, whatever is lovely, whatever is commendable, if there is any excellence, if there is anything worthy of praise, think about these things" (emphasis mine).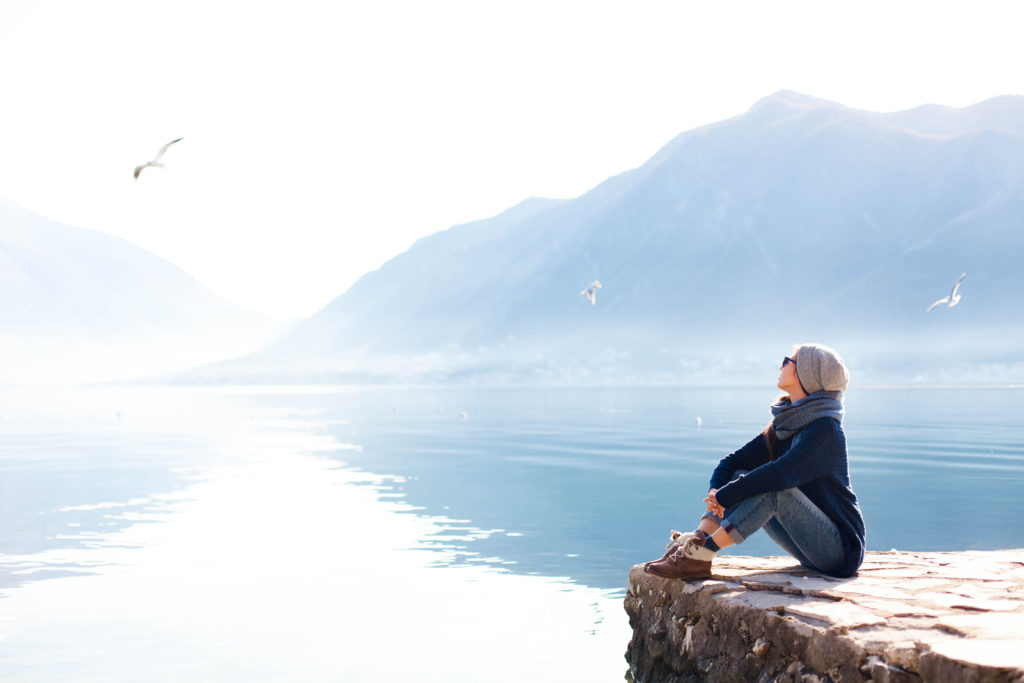 In this passage, the word translated "think" is the Greek word logizomai, which means to take into account, or, to calculate. What a fascinating perspective of meditation! Biblical meditation does not suggest that you empty your mind, as some may define meditation. It is, in fact, the exact opposite. Instead, biblical meditation guides you to deeply consider the words and way of Jesus, and to allow them to shape your thoughts and actions.

From such a brief survey of Scripture it is plain to see that God has a lot to say about meditation. In fact, God invites, and dare we say, commands, his people to meditate. God knows that you are daily bombarded with controversy, temptation, and challenge. You don't have to look far to hear bad news. The Lord instead invites you to set your mind on the Spirit, and to find life there.

What happens in your mind is profound as it relates to your spiritual formation and pursuit of righteousness. Would you consider joining the practice of the saints in turning the attention and adoration of your mind toward the words and way of Jesus in meditation? Here's an easy way to get started: download Abide and get 25% off premium Abide with this link.