It can be scary to be a parent in this modern world, especially when you're trying to live up to all of the expectations that are set for you. The good news is, you can experience better parenting and have a richer experience when you take the time to practice biblical meditation. When you focus on connecting with God through reflection and prayer, your life becomes much more rewarding because it changes your way of thinking—which then transforms your approach to parenting. This article aims to give you an abundance of insight into how focusing on God's Word can help you cultivate rich relationships with your children while leading them closer to Jesus Christ.
What is Biblical Meditation and Why is it Helpful for Parenting?
Biblical meditation is a practice that helps you to connect with God and his word in a deeper way. It involves focusing on a particular verse or passage of Scripture and pondering its meaning and application to your life. This practice can be incredibly helpful in guiding parents as you raise your children to know and love God. By meditating on God's Word, you can gain wisdom and insight into how to teach and train your children. You can also find comfort and strength in the promises of God, as you navigate the ups and downs of parenting. So whether you're a new parent or a seasoned pro, incorporating biblical meditation into your daily routine can be a valuable tool for raising your children in the ways of the Lord and help you practice better parenting.
The Benefits of Taking Time to Meditate on the Bible as a Parent
Every parent desires to raise their children in the best way possible. Tools for better parenting abound. But one of the best ways leading to better parenting is by taking time to meditate on the Bible. It's not just about reading it, but taking time to think about what it says and how it applies to your life. When you meditate on the Bible as a parent, you are able to gain wisdom, guidance, and direction that you can pass on to your children. This helps you to become better role models and leaders in your home. Meditating on the Bible also helps you to develop a stronger relationship with God, which is important for your spiritual growth and overall well-being. So take some time each day to immerse yourself in God's Word and see how it transforms you and your family.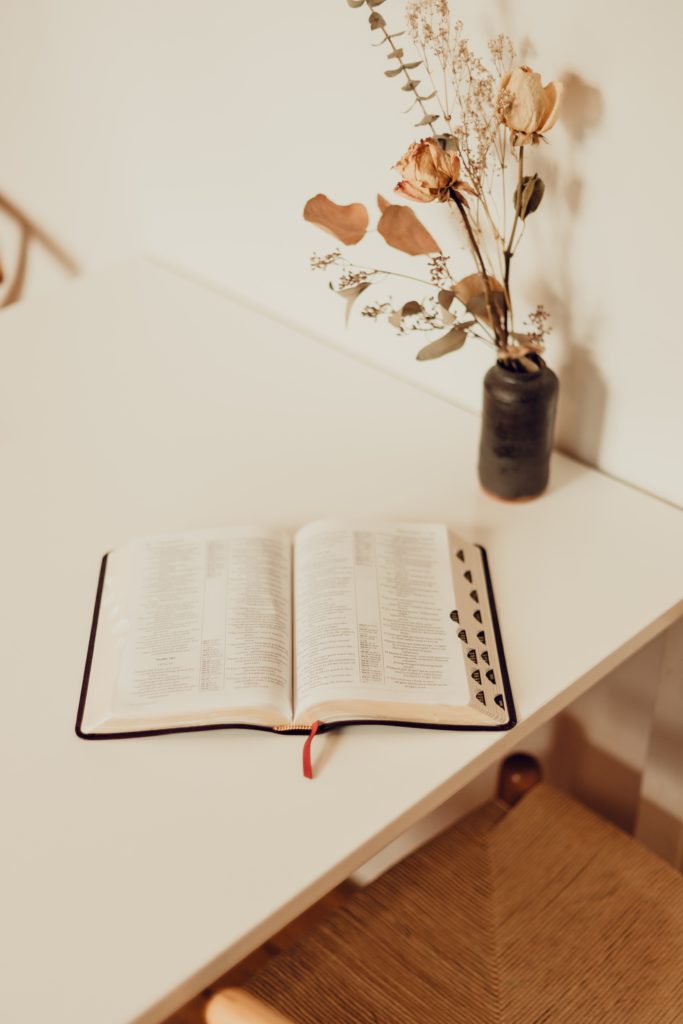 How to Find the Right Balance Between Work, Family Life, and Spiritual Growth
Finding the perfect balance between work, family life, and spiritual growth can seem like a daunting task, but with the right mindset and guidance, it is absolutely achievable. As a Christian, it is important to remember that God is with us every step of the way and that our faith can help guide us in our daily lives. Prioritizing time for each aspect of our lives is crucial in finding balance. Set aside time for work obligations, family activities, and opportunities for spiritual growth, whether it be through prayer, attending church, or reading the Bible. Remember that it is okay to ask for help and delegate responsibilities, so that you can ensure that you are giving each aspect of your life the attention it deserves. By keeping a positive attitude and staying focused on what truly matters, finding balance can be a rewarding and fulfilling experience.
Tips for Incorporating Christian Meditation into Your Daily Routine
Incorporating Christian meditation into your daily routine can help you to deepen your faith, connect with God on a deeper level, and find peace in the midst of life's challenges. To get started, find a quiet place free from distractions, and set aside a few minutes each day to quiet your mind and focus on God's presence. You can use simple phrases or verses from the Bible to guide your meditation, such as "Be still and know that I am God," (from Psalm 46:10) or "The Lord is my shepherd, I shall not want" (from Psalm 23). Remember to approach your meditation with an open and humble heart, ready to receive whatever God may have to say to you. With practice, you will find that Christian meditation can become a powerful tool for spiritual growth and renewal in your daily life.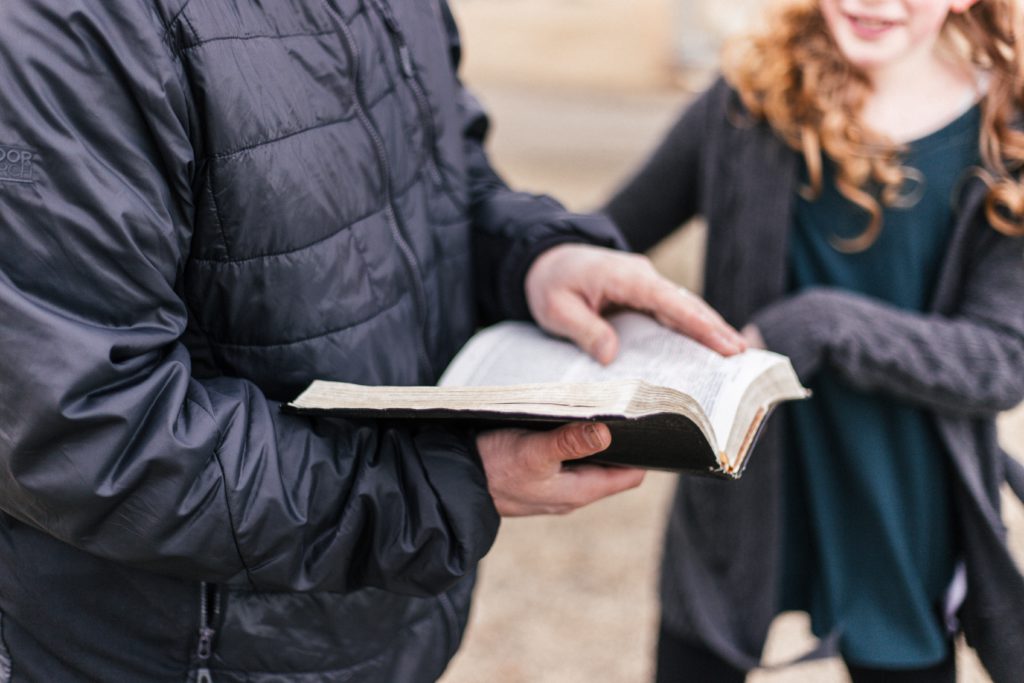 Different Methods of Engaging with Scripture for Better Guidance in Parenting
The Bible is a great source to turn to for help navigating the challenges of raising children. There are different methods of engaging with Scripture that can deepen your understanding and lead to wiser decisions. One approach is through memorization of Bible verses related to parenting. Like Proverbs 22:6, which reminds you to "Train up a child in the way he should go, and when he is old he will not depart from it." And Ephesians 6:4 which says to "bring [your children] up in the training and instruction of the Lord." By internalizing these verses and others, you can develop a deeper understanding of God's plan for parenting and approach your role with greater confidence. When these verses become embedded in your heart and mind, you can draw from them in moments when you need guidance or reassurance. By regularly engaging with Scripture in prayer and meditation, you can become more equipped and confident in your parenting journey.
The Positive Effects of Christian Meditation on Children
Parents want to provide the best environment for their children to grow and develop. Christian meditation is one way you can help your kids flourish spiritually and mentally. Studies have shown that regular meditation can improve focus, reduce anxiety, and decrease stress levels—all great benefits for children who are navigating a complex and often hectic world. Not only that, but meditation can also help deepen your children's spiritual connection with God and instill a sense of peace and joy in their lives. Try incorporating some Christian meditation into your child's routine. It could be as simple as setting aside a few minutes each morning or evening to sit quietly, read a Bible verse or devotional, and reflect on its meaning. With just a little bit of effort, you can help your child cultivate a lifelong practice that will benefit them in countless ways.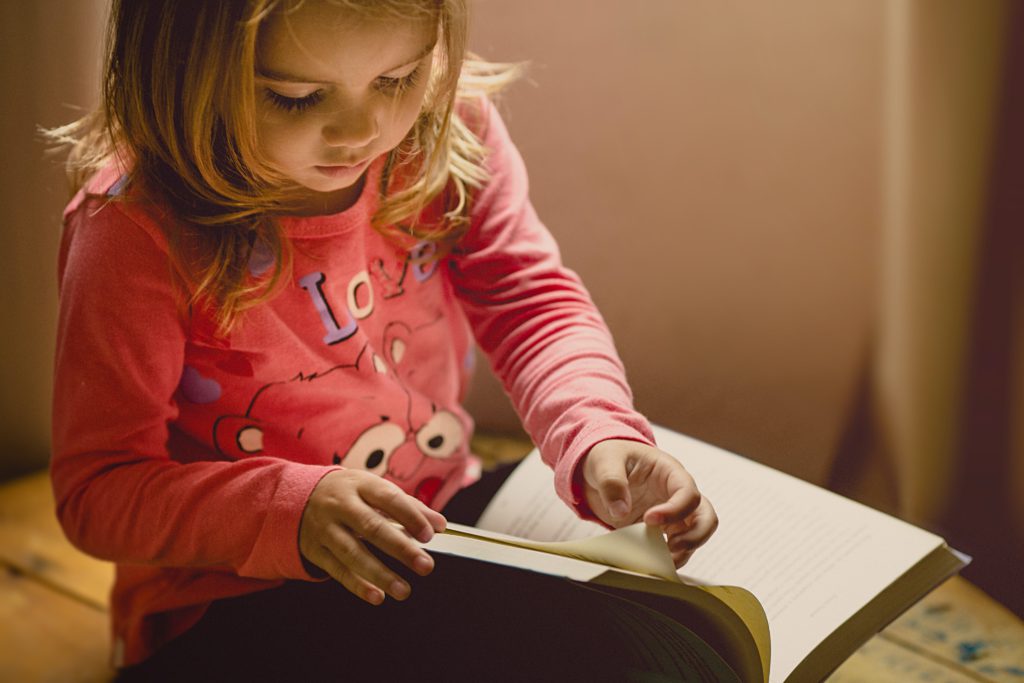 As a parent you have the gift of Christian meditation to help you stay focused on your faith and lead your family in a godly direction. Taking time to pause and meditate on God's Word can allow you the mindfulness you need to listen to God's still small voice—if you quiet yourself completely and humbly pray while meditating on his Word. Even just beginning each day with fifteen minutes of biblical meditation can nourish your soul, bring clarity of thought, and provide peace in moments where fear or worry would otherwise take over. You can trust that when you return back to you family with a heart full of awareness and understanding, your children will benefit from seeing the power of Scripture come alive in your own daily routines. If you're looking for more Christian meditations to aid your journey, be sure to explore the Abide App—the perfect place for practical daily advice from Scripture and great inspiration for both parenting and spiritual growth.