Life can be stressful, and the effects of stress can disrupt our ability to get a good night's sleep. In a world that moves so fast, achieving peace of mind might feel impossible. But with the help of biblical meditation, you can find the spiritual peace you need to reduce stress and sleep better.
Biblical meditation involves immersing yourself in God's Word and reflecting on its teachings. By focusing your attention on the eternal truths found in the Bible, you can find a sense of calm and tranquility that can help you overcome stress and quiet your mind for better sleep.
In this post, we'll explore how you can use biblical meditation to find spiritual peace and achieve better sleep, with the help of some relevant scripture verses.
The Connection Between Stress and Sleep
When you're under stress, your body releases hormones like cortisol, which can disrupt your sleep patterns. In turn, lack of sleep can cause additional stress on your body and mind, creating a vicious cycle that can be hard to break.
The good news is that there are ways to reduce stress and improve sleep quality, starting with biblical meditation.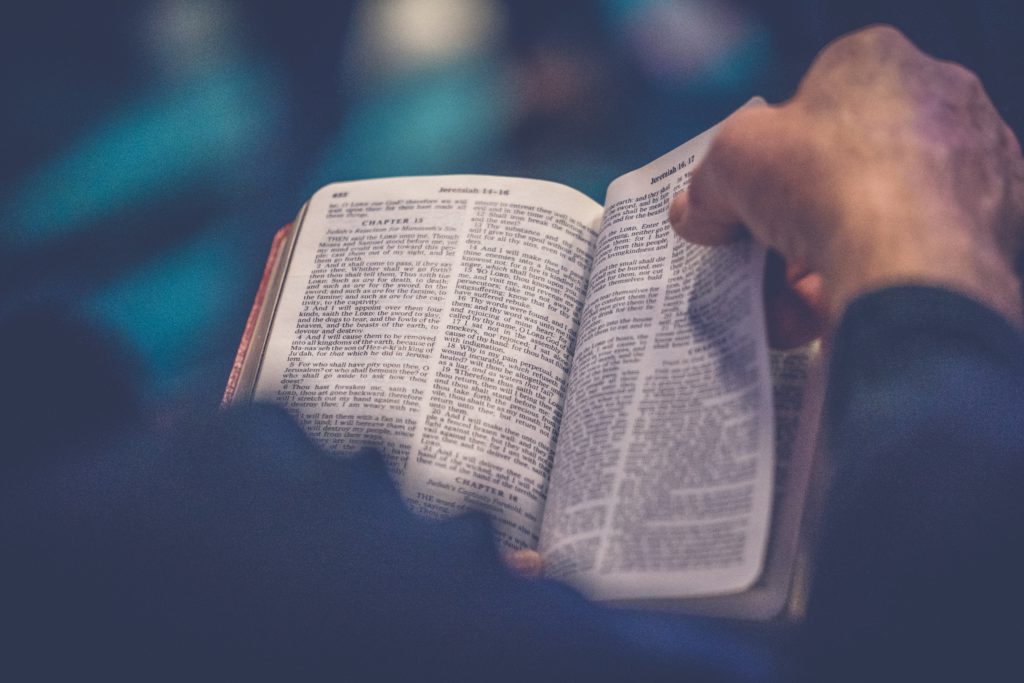 Focus on God's Promises for Stress Relief
One way to use biblical meditation for stress relief and sleep is to focus on God's promises. The Bible is filled with passages that offer comfort and assurance, reminding us that we are not alone and that God is always with us.
For example, 1 Peter 5:7 says, "Cast all your anxiety on him because he cares for you." And in Matthew 11:28-30, Jesus invites us to come to Him when we are weary and burdened, promising that we will find rest for our souls.
Meditating on God's promises can help shift our focus away from our worries and onto His love and grace.
Meditate on Scripture for Sleep
Another way to use biblical meditation for stress and sleep is to meditate on specific passages that promote rest and relaxation. For example, Psalm 4:8 says, "In peace, I will lie down and sleep, for you alone, Lord, make me dwell in safety."
Meditating on these words can help calm your mind and prepare you for a restful night's sleep. You might also consider meditating on other passages that focus on peace and tranquility, such as Psalm 23 or John 16:33.
Listen to a snippet from this sleep story from Abide based on John 16:33 for an example of how a biblical sleep story can help you reduce stress and sleep better.
Pray for Peace and Rest
Of course, biblical meditation isn't just about reading and reflecting on scripture. It's also about praying and seeking God's presence in our lives.
When you're feeling stressed or struggling to sleep, take some time to pray for peace and rest. Ask God to help you release your worries and find comfort in His love. One relevant Bible passage is Philippians 4:6-7, which says, "Do not be anxious about anything, but in every situation, by prayer and petition, with thanksgiving, present your requests to God. And the peace of God, which transcends all understanding, will guard your hearts and your minds in Christ Jesus."
Trust in God's Timing
Finally, remember that part of finding spiritual peace through biblical meditation involves trusting in God's timing. Sometimes, you can become so focused on your problems that you forget that God is in control, and that his timing is perfect.
Proverbs 3:5-6 reminds us to trust in the Lord with all our heart and lean not on our own understanding. This means that even when you can't see a solution to our problems, you can trust that God is working behind the scenes, preparing the way for his perfect plan to unfold.
If you're looking for additional support in your journey toward finding spiritual peace through biblical meditation, consider downloading the Abide app. With its guided meditations and more than 360 Bible-based sleep stories, it can help you reduce stress and sleep better in the peace of Christ. Use this link to receive 25% off a premium subscription.