Share the post "Bible Meditation for Stress Relief and Deep Sleep"
In an increasingly chaotic world, keeping a clear and peaceful mind can be difficult. Stress, feelings of overwhelm, and anxiety can quickly prevent you from achieving total peace of mind. But God has more than enough power to set your heart at ease, especially through the practice of Bible meditation. Experiencing the transformative benefits of Bible meditation allows your spirit to be renewed in powerful ways while addressing stress relief and deep sleep—so that you can wake up revitalized each day!
How Can Bible Meditation Help You with Stress Relief and Deep Sleep
Bible meditation is a practice that involves thoughtful contemplation of Scripture in order to draw closer to God and gain spiritual insights. The process includes focusing on a specific passage or verse and reflecting on its meaning and relevance to personal circumstances. Not only does this practice deepen your relationship with God, but it can also serve as a powerful tool for stress relief and improved sleep. By taking the time to meditate on uplifting Scriptures before bed, you may find that your worries and anxieties are eased, allowing for a more restful slumber. Furthermore, incorporating daily Bible meditation into your routine can promote inner peace and a sense of calm amidst life's many challenges. First Peter 5:7 says, "Casting all your anxieties on him, because he cares for you." You can go to sleep in peace each night knowing that God's will handle everything that concerns you.
Learn the Different Types of Bible Meditation for Stress Relief and Deep Sleep
Several types of meditation can help relieve stress and promote deep sleep. One type of meditation is lectio divina, a contemplative approach that involves reading sacred texts and finding personal meaning through reflection. Another is centering prayer, which involves silently reciting a sacred word or phrase to quiet the mind and open oneself up to God's presence. Another type of biblical meditation is breath prayer where you repeat a short Scripture or sacred phrase on both your inhale and your exhale. Something like "He will keep in perfect peace" on your inhale, and "whose mind is stayed on him" (Isaiah 26:3) on your exhale.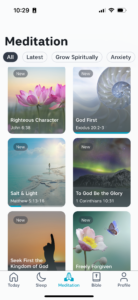 You can also consider using the Abide Bible Meditation app for both meditation and sleep. Its library of Bible-based sleep stories can be played from your smartphone or tablet at night and the app will stop playing automatically when the story ends. You can choose the length of time you want it to run. Whatever type of Bible meditation you choose, remember that each one helps to quiet your mind and focus on the present moment, bringing you a sense of peace and relaxation that can lead to a restful night's sleep.
Identify Biblical Passages That Will Provide Comfort
Many biblical passages provide solace for stressful situations and help you rest easier at night. Verses like Matthew 11:28, where Jesus invites you to come to Him when you're weary and burdened, promising to give you rest. And Philippians 4:6-7, which urges you not to worry but to pray and present your concerns to God, who will guard your heart and mind in Christ Jesus. And you can find further reassurance in Psalm 4:8, where the psalmist proclaims that he—and you—can lie down and sleep in peace because God alone makes him dwell in safety. These verses remind you that you are not alone in your struggles and that you can find comfort and refuge in God's presence.
Connect with God Through Scripture
What better way to find stress relief and deep sleep than in the arms of your heavenly Father? If you're new to Bible meditation, the Abide app can offer daily meditations and sleep stories to get you started. Or you can start reading yourself in the Gospel of John, where the love of Jesus shines through strongly. It's not easy to understand Scripture, so don't add more stress by trying to figure out every nuance. Leave that for specific times of Bible study. Biblical meditation is meant to be a time when you quiet your heart and your mind, sit with God, and let him speak to you through his Word. Scripture reminds you that you can give your worries to God and trust in his plan for your life. By immersing yourself in the Word of God, you can find a source of stress relief and comfort that is unmatched by anything else. Let the Bible soothe your soul and lead you down a path toward a more peaceful life and deeper, more restful sleep.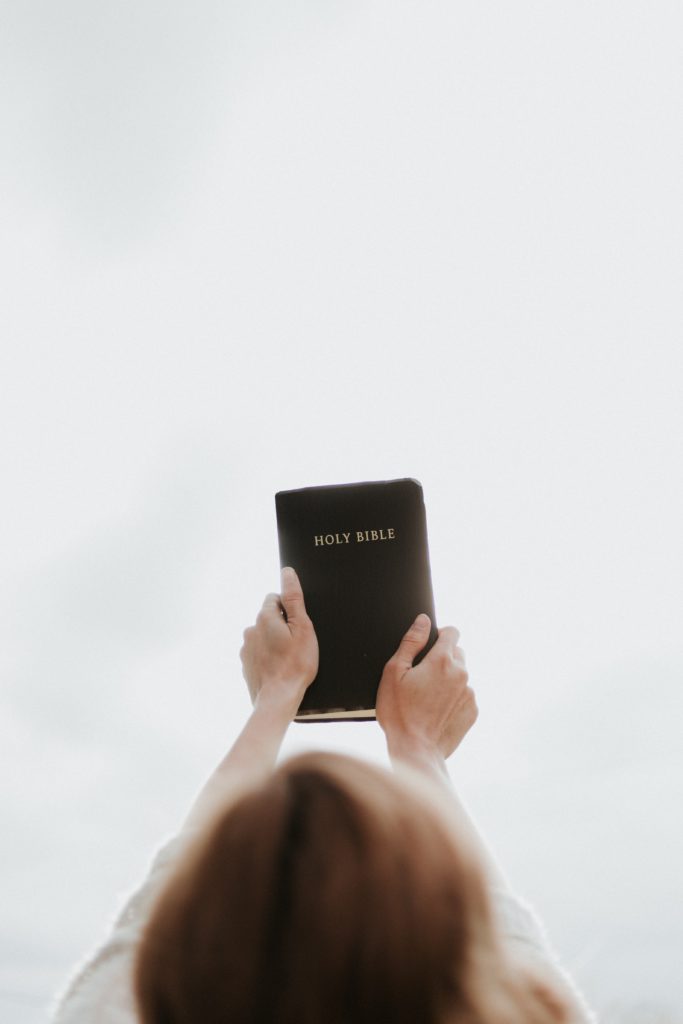 Utilize Prayer in Your Bible Meditation Practice for Stress Relief and Deep Sleep
As you face the daily challenges of life, turn to God for peace and comfort. He is the one who knows you best and loves you the most. Prayer, which can be integrated into your daily Bible meditation practice, helps connect you with God. If you will let him, God will alleviate your stress and worries. By first meditating on a passage from the Bible, then allowing your prayers to flow from that meditation, you can deep dive into what God is telling you through his Word. When you incorporate this practice into your lives, your stress levels decrease, and you can experience deep, restful sleep. Come to God in prayer, and let his comfort and peace fill your heart and soul.
Bible meditation can be a powerful tool in helping to bring stress relief and deep sleep. By understanding the different types of Bible meditation and identifying biblical passages that provide comfort for stressful situations you can find that peace you're seeking. Connecting with God through Scripture and utilizing prayer as part of your Bible meditation practice, you will find yourself sleeping more deeply and feeling less stressed. Stress and poor sleep can have adverse effects on your overall health and well-being, so take advantage of the natural resources around you by exploring Bible meditation.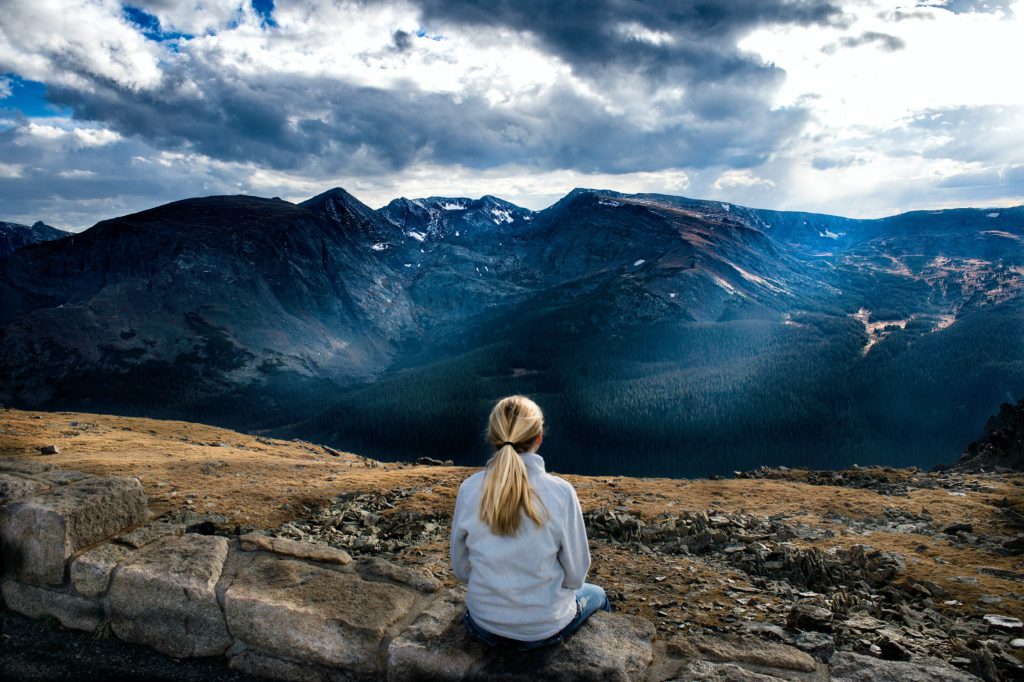 If you're looking for some guidance on how to incorporate biblical passages into a regular meditative practice, then download the Abide app which specializes in daily meditations devoted to helping its listeners find peace. Through this app you can explore verses for reflection, guided audio meditations, and Bible-based sleep stories to lull into deep, restful sleep. Try it out today and start bringing some relief to your life.
Share the post "Bible Meditation for Stress Relief and Deep Sleep"