Whether you are a single parent or are raising your children with your spouse, inviting God into your home and family life can be transformative. As Jesus said in Matthew 19:14, "Let the little children come to Me and do not forbid them; for the kingdom of Heaven belongs to such as these." The relationship between faith, families, and positive parenting is strong. Being intentional with your family's spiritual journey will open up doors to loving conversations around faith. Discussing biblical teachings with your children, finding creativity through prayer, and bonding experiences among siblings—all while giving glory back to the Lord—will reap benefits as your kids grow. While there is no secret formula to ensure that your children follow God as closely as you would like them to, these tips for nurturing your family's faith in God can start them on their faith journey.
Connect With Each Other Through Prayer
As a family united in faith, you can establish daily prayer together. It can be a powerful way to strengthen your bond and grow closer to God. Making prayer a routine part of your daily interactions allows you to share your joys and burdens, express gratitude for blessings, and seek guidance and wisdom. When life gets busy, it can be easy to neglect spiritual disciplines, but praying side by side helps you to hold each other accountable and provides an oasis of peace amidst the chaos. Whether around the dinner table or before bedtime, commit to coming before the Lord each day as a family to connect at a deeper level and reaffirm your shared beliefs and dependence on him.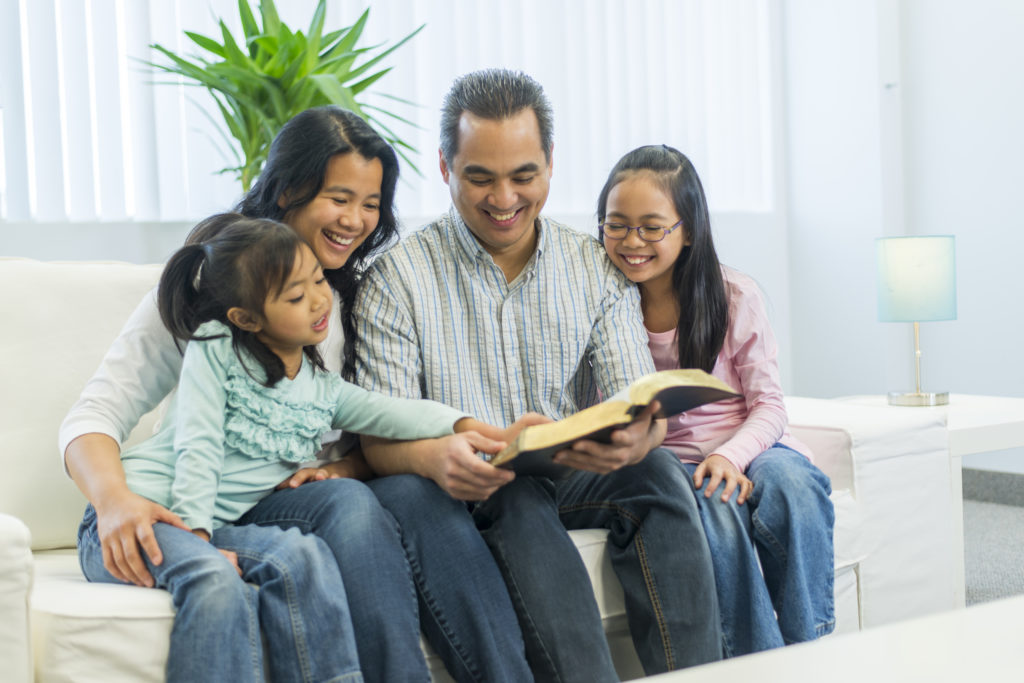 Have Regular Family Devotions
A wonderful way to strengthen family bonds and nurture your family's faith is by establishing a routine of regular family devotions. Pick a book of the Bible or spiritual study topic and commit to reading and discussing it together as often as possible. As you read, encourage open conversation about what stands out to each person and how it applies to life. Share insights, questions, and moments of personal connection to the material.
During this time, consider singing hymns or praise songs together, praying for one another, and reflecting on God's faithfulness. While it can feel like one more thing to schedule, family devotional time provides an oasis of togetherness and encouragement amid busy days. Make it a habit, and watch how it transforms your family and home.
Discuss God's Love and Mercy in Day-to-Day Life
The many blessings and moments of grace we experience each day show us God's love and mercy. In the midst of our busy and often chaotic lives, we can reflect on God's provision in both big and small ways. Did a difficult challenge unexpectedly resolve itself? Was a burden lifted from your shoulders? Did you encounter unexpected kindness or joy? These are signs of God's love and mercy at work. When we notice and acknowledge them, we deepen our gratitude and faith. Even mundane moments can be opportunities to appreciate God's gifts and to share that appreciation with others. If you have small children, ask them what they're thankful for. Their simple answers will often broaden your perspective of God's grace. Recognizing God's presence in daily life helps us to grow in understanding of his great love and mercy.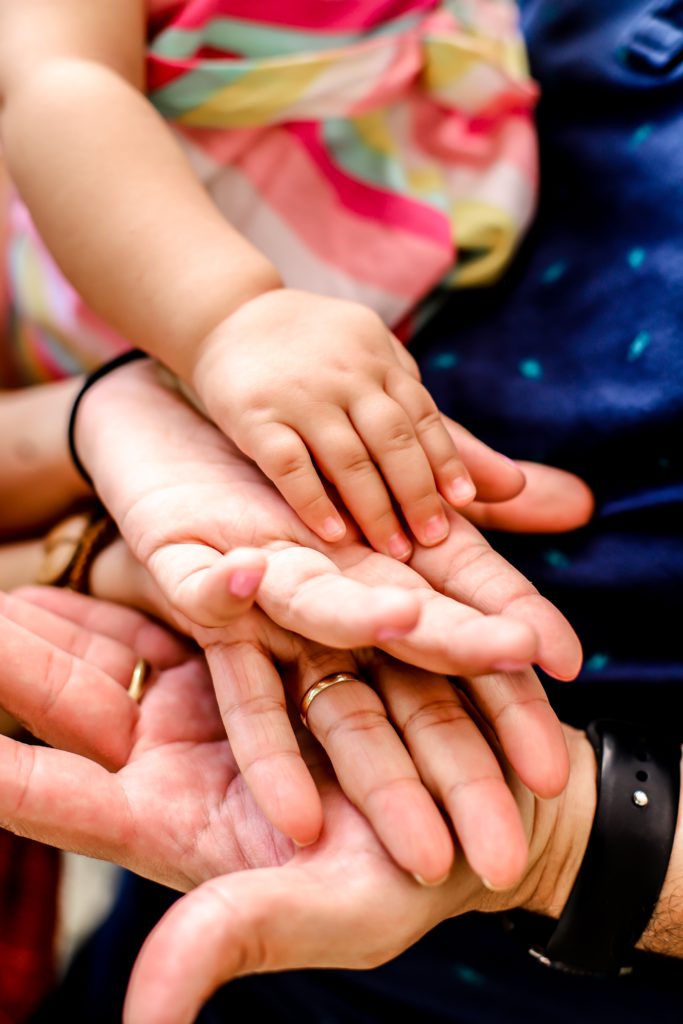 Put God First in All Decisions
Seeking God's wisdom and guidance in all areas of your life might be new for you, but you will see a difference in your trust and confidence in the Lord as you wait on him, especially when facing significant decisions. When you have important choices ahead, put God first by praying for discernment, reading Scripture for applicable wisdom, and listening for the Holy Spirit's prompting. While the world's advice may seem wise (Proverbs 3:7), God's ways are higher than your own (Isaiah 55:8). By pursuing his will above all else, you can have confidence and peace in the decisions you make, knowing that he will lead you in the paths of righteousness for his name's sake (Psalm 23:3). There's nothing better for nurturing your family's faith than seeing God at work in the decisions you have to make.
Encourage Each Other's Faith Journey
Make supporting each other's faith journey a priority as a family. Share how God is working in your lives, ways he has answered prayer, and lessons you're learning from Scripture. Talk about how biblical truths apply to your lives, and pray for each other's needs, struggles, and growth areas. Serve together at church or in the community, which strengthens faith and bonds as a family. Encourage one another when facing difficulties or doubts, and point each other back to God's promises and faithfulness. By encouraging each other's faith walk, you'll grow closer to God and to one another.
As you and your family strive to develop a closer relationship with God, it is important to remember that your faith journey is an ongoing process. It may be slow going at first, and you may encounter some resistance from your kids, but keep at it. Constantly seek and embrace opportunities to pray together and discuss how his love, mercy, and grace are present in your day-to-day living. As you put God first in all decisions and support one another on your journey together, you will be filled with peace, joy, and contentment in knowing that he remains by your side each step of the way. To help keep focused on connecting with God through prayer and meditation, download the Abide app for easy access to daily meditations that you can consider doing together as a family. With these steps, nurturing your family's faith can be a joy instead of a chore.