Loss can be difficult to navigate for widows, and because it involves the death of a spouse, the journey may seem overwhelming. As a widow facing this loss, you are likely feeling overwhelmed by your grief and every emotion in between. Perhaps all that's clear right now is the pain. Maybe you wonder if you'll ever know joy again. In John 16:22 Jesus said, "You have sorrow now, but I will see you again and then you will rejoice; and no one can rob you of that joy." As you look to Scripture for guidance on how to find joy after loss and rediscover hope in the midst of your grief, may God bring you peace through Jesus during times of mourning.
Acknowledging Grief and Pain
In the Bible, Jesus himself wept and mourned for his friend Lazarus (John 11:34-36). Grief and pain are not something to be ashamed of or avoided. Rather, they are a natural part of the human experience. It is important to recognize this and give yourself and others the time and respect to grieve properly. Just as God is compassionate and merciful toward you, you can offer that same compassion and mercy to those who are hurting—most importantly yourself. Grief is not something that can be rushed or ignored. It is a process that requires patience and understanding. Acknowledge the pain and let others care for you.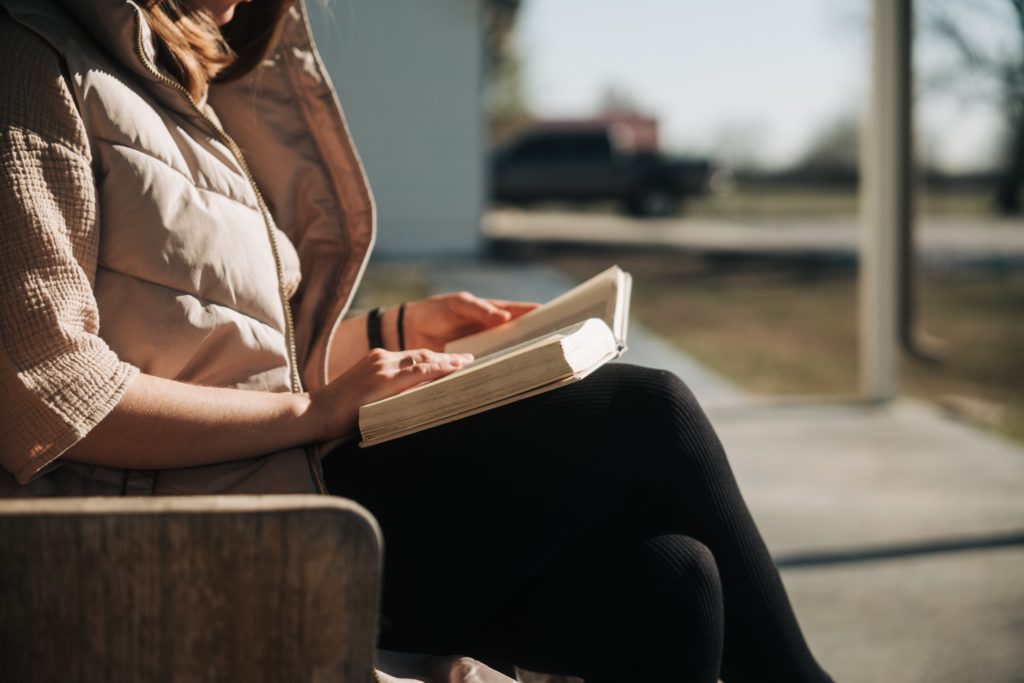 Finding New Meaning in Life Through Faith
Widows may find their situation to be a dark and lonely place. The pain and heartache can sometimes feel unbearable. Through faith and trust in God, you can find new meaning in life. The Bible speaks of God's love and care for widows, saying that he hears their cries and provides for them. It is important for you to lean on your gracious and compassionate God during this difficult time. Seek comfort and guidance from the Lord. Through him you can find strength and hope for a brighter tomorrow. Though the journey may be challenging, you can rest assured knowing that God is with you every step of the way. Don't be afraid to let him know exactly how you feel. Your anger and sorrow will not surprise or offend him. Jesus is "a man of sorrows and acquainted with grief" (Isaiah 53:3). Lean on his everlasting arms.
Developing a Support System
The Bible speaks often of the importance of community and supporting one another, particularly in times of hardship and grief (Galatians 6:2, for example). In order to heal from a loss, it's crucial to seek out relationships with others who can offer a listening ear, kind words, and support. This can be difficult, but it's important to remember that we were never meant to face life's challenges alone. Lean on your faith, and trust that God will guide you to the right people who will uplift and encourage you during this difficult time. People often don't know what to say to widows. There will always be those who want to say comforting things, but end up adding to your hurt. Surrounding yourself with people who will sometimes just sit in silence with you can be a great comfort. Healing is a journey, and the loss of a spouse is a scar that you will always carry. Building a strong support system along the way can make all the difference.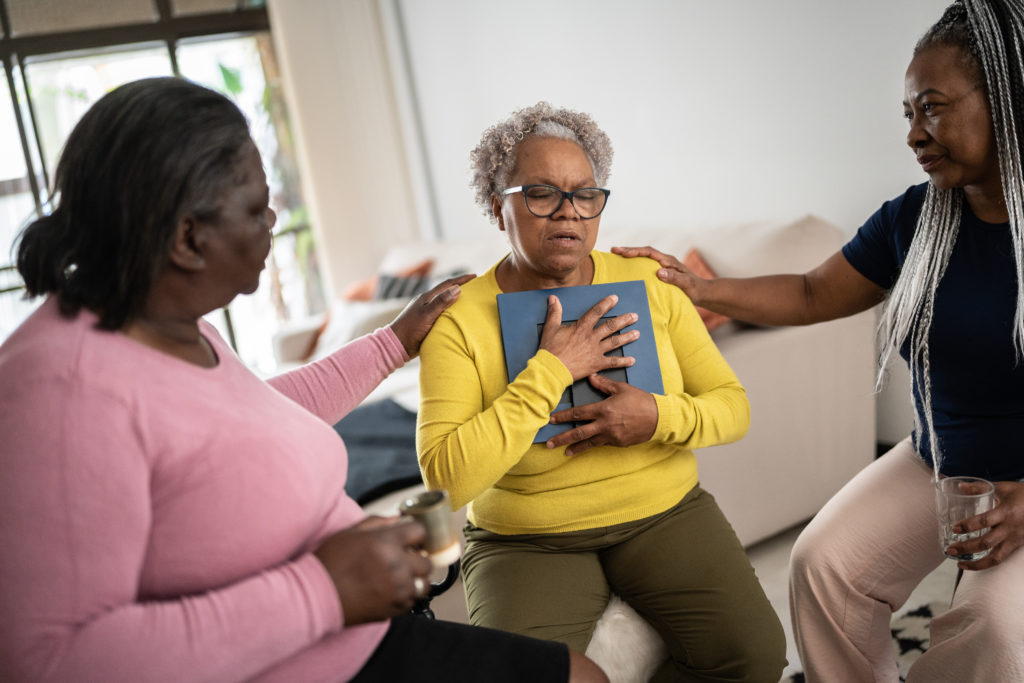 Focusing on Self Care
Widowhood can be an overwhelming experience, and it's important to prioritize self-care during this challenging season of life. Stress can take an unbelievable toll on your body, and there's little that is more stressful than losing your spouse. Taking the time to care for your physical, mental, emotional, and spiritual needs is not selfish; it's necessary. Remember that it's okay to ask for help, to take a break, or to prioritize your own well-being. It may not be easy, especially if you have kids at home who are not only grieving their own loss, but need your care. Do not hesitate to seek support from loved ones and take small steps every day to take care of yourself. Don't try to be a super hero. Consult a professional counselor for yourself and your kids if you can. You can begin to find joy and healing again, but it will take time. Be gracious to yourself.
Create Space for Gratitude
In the face of pain and grief, it can be difficult to find the silver lining. But even in your darkest moments, there are still glimmers of light. Perhaps it's a phone call from a friend, a kind gesture from a stranger, or simply the feeling of the sun on your face. These small moments of positivity may seem insignificant next to the weight of your troubles, but they are powerful reminders of hope and resilience. By creating space for gratitude, you can remind yourself that God is good, even in midst of terrible circumstances. As the Apostle Paul says in 1 Thessalonians 5:18, "Give thanks in all circumstances; for this is the will of God in Christ Jesus for you." Look for those positive moments, no matter how small, and allow them to remind you that even in your pain and grief, there is still goodness to be found because God is right there by your side.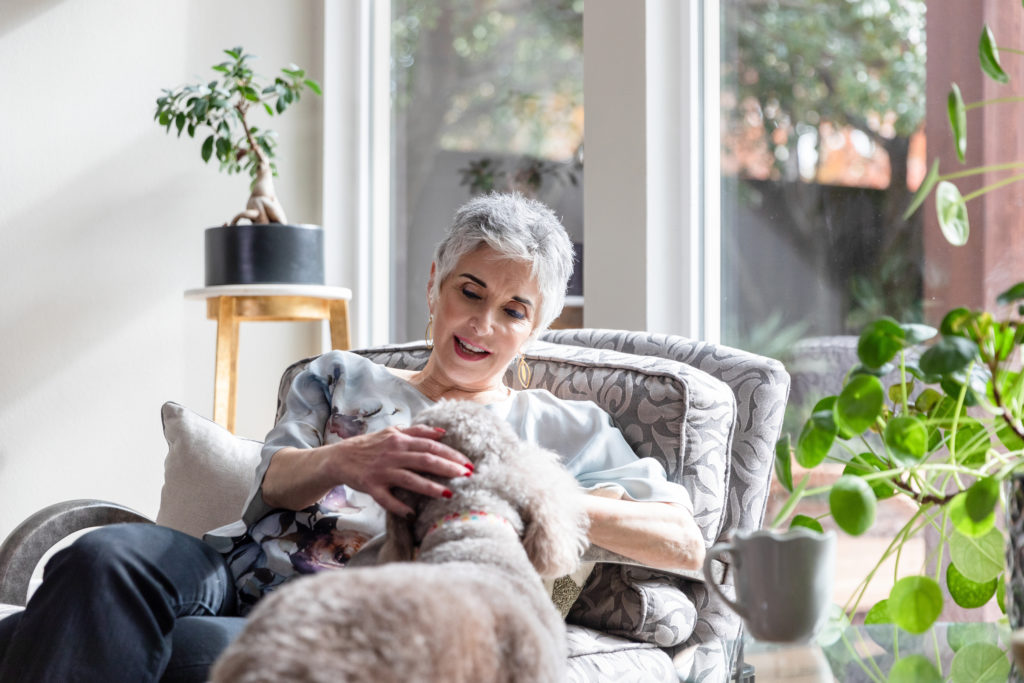 Embrace Joy Again
In the book of Ecclesiastes we learn that there is a season for everything, even a time to mourn. Though loss for widows can upend their life and leave them feeling as if joy will never return, remember that grieving is a process and that healing is possible. Allow yourself to honor your emotions and take the time to process your pain. You can learn to embrace joy once again. The journey may not be easy, but with faith and hope, it is possible to move forward and find beauty in life once more. Take each day as it comes, with grace and compassion for yourself and those around you, knowing that the God of all comfort is with you every step of the way.
Allow yourself time to grieve. It's a process that has no timeline and looks different for all widows. Taking time for self-care activities helps you to nurture yourself and create an opening in which healing can take place. As you make your way through your grief and loss process, keep in mind that it is possible to come out stronger on the other side and embrace joy again. As you seek the peace of God during this difficult process, don't forget to download the Abide app for daily meditations that can help you find inner calm amidst a tumultuous season of life. May God grant you grace during these times so that you may know peace beyond all understanding.