Share the post "Invite God into your Relationship with Couple's Meditation"
Are you and your significant other in need of a spiritual connection? Do you feel that something is missing from your relationship, or perhaps that the two of you are not close enough? If so, couple's meditation could be exactly what you're looking for. By inviting God into your relationship through this ancient practice, couples can create an even deeper bond—one rooted in Jesus, bringing peace and tranquility. Couple's meditation allows partners to strengthen their marriage by focusing on God and connecting with each other on a more profound level. In this blog post, we will explore how couple's meditation can bring God closer into your relationship while also strengthening the bond between both partners.
Understand the Benefits of Couple's Meditation
Making God the foundation of your relationships, especially your most intimate one, you experience great benefits. Couple's meditation can be a valuable tool in strengthening your closest relationship. By meditating together, couples can better communicate with each other, leading to a deeper understanding and love for each other. This practice creates an openness to God's presence in your relationship, allowing for a more profound spiritual connection. Matthew 19 talks about the sacredness of the marriage covenant. It's the most important relationship you can invest in. Not only does meditating together lead to a stronger bond between partners, but it also fosters a more significant understanding of God's role in your lives.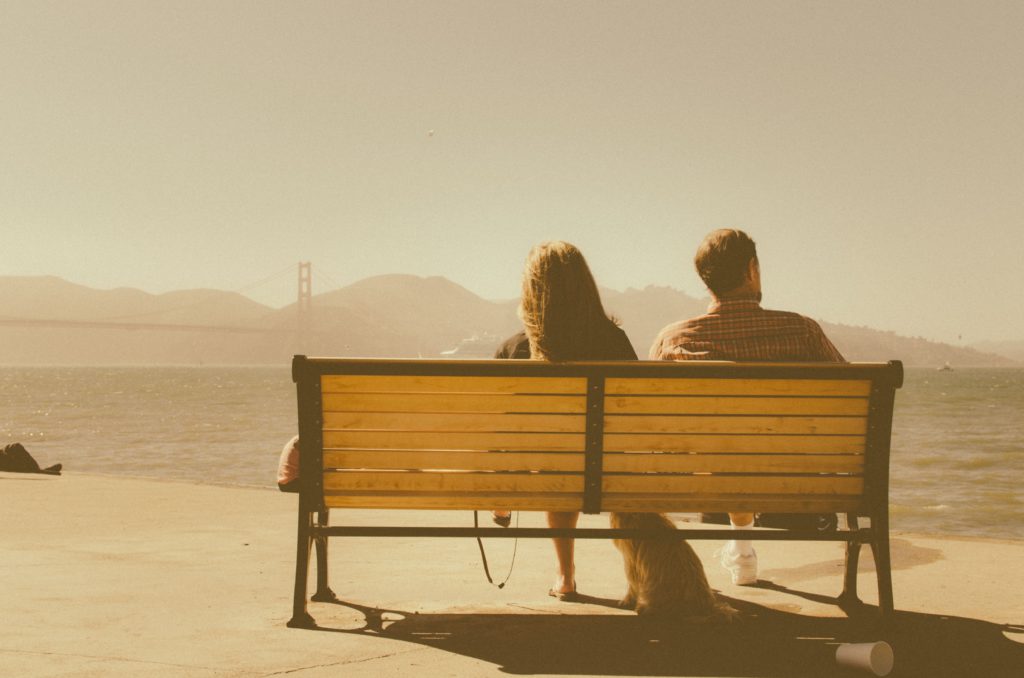 Establish a Ritual for Couple's Meditation
There's nothing more rewarding than sharing your spiritual journey with your significant other. Establishing a ritual for couple's meditation can be a beautiful expression of love toward one another and God. First, find a space in your home that you both enjoy and that creates a sense of calmness and peace. This can be a cozy corner, a comfortable sofa, or even a space outside. Because meditation is a personal experience, choose methods that support your spiritual practice. Choose a Bible verse to ponder together, or use an audio app like Abide to guide you. The ultimate aim is to connect on a deeper level individually and as a couple, nurturing your spiritual lives and encouraging each other on the path toward Christlikeness. Establishing a regular couple's meditation ritual is a wonderful way to grow spiritually and strengthen your bond with your partner.
Connect with God on a Deeper Level
As a couple, connecting with God on deeper levels can be extremely rewarding. Through meditation techniques such as centering prayer or guided meditations, you can hear God's voice speaking into your lives. It's important to take intentional time to cultivate your spiritual lives, especially as a couple. Meditation can help you quiet your mind and create space for God to speak. The practice of centering prayer involves focusing on a sacred word or phrase and repeating it as a means of silence and surrender. Guided meditations involve listening to a teacher or pastor walk you through a meditation on a particular topic or Scripture, or using an app like Abide. Both methods can be powerful tools for deepening your relationship with God and growing together as a couple.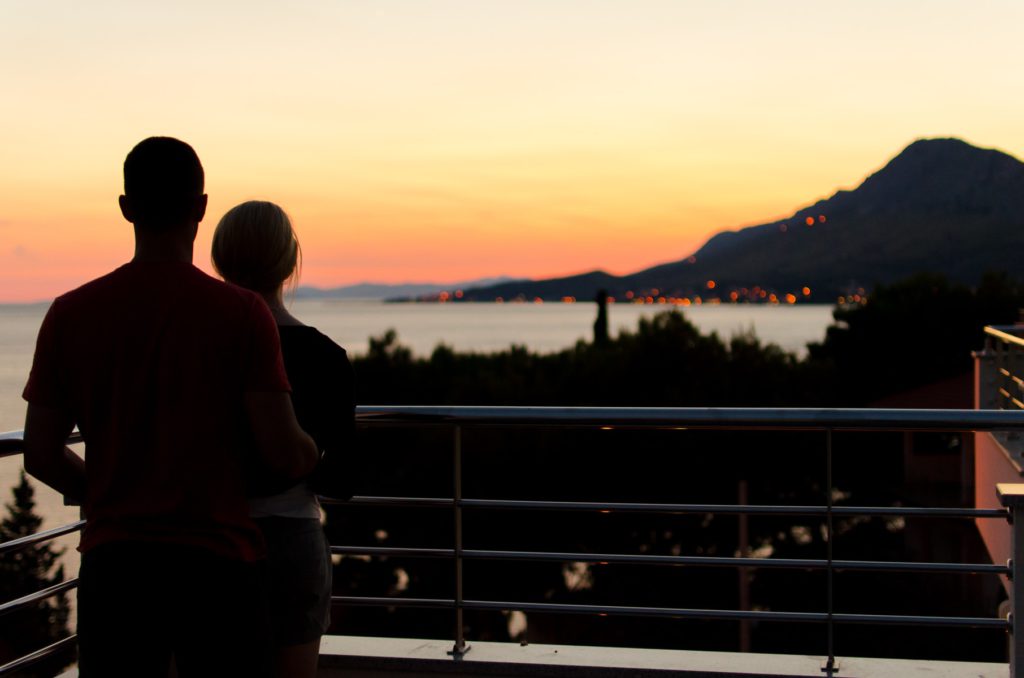 Create Room for Silence
In the chaos of everyday life, it's easy to forget the importance of silence. But giving yourself permission to take a few moments of quiet each day can be incredibly rejuvenating for your mind, spirit, and relationship with God. Whether it's sitting in stillness together or simply being present in each other's company, making space for silence reminds us to listen to God's voice and let him guide you through life's ups and downs. So, take a deep breath, shut off the noise around you, and give yourself permission to simply be together in the silence. You may be surprised by how much peace and clarity you find.
Develop an Openness to God's Presence
Developing an openness to God's presence can be challenging, but it is a journey worth taking as a couple. Allowing yourselves time with God can strengthen and deepen your relationship with each other and with God. It is a time to listen for his guidance, direction, and encouragement. When you set aside time to nurture your spiritual relationship, you become more attentive to God's presence in your daily life. It is important to approach this journey with a willingness to trust, surrender, and open your heart to God. Cultivate an openness to God's presence and be reminded that your relationship with God is the foundation of a strong and healthy marriage.
Make Time for Prayer and Reflection
Whether you're struggling with something that's weighing heavy on your hearts or celebrating a joyous milestone, taking a moment to connect with God together can make all the difference. By openly discussing your struggles and joys and praising God in the good times, you'll build a stronger foundation for your relationship. And when times get tough, don't be afraid to ask for God's help and guidance. Remember: true love isn't just about the good times, it's about weathering the storms together with faith and compassion. So take a deep breath, hold hands, and turn your hearts toward God as you journey through life together.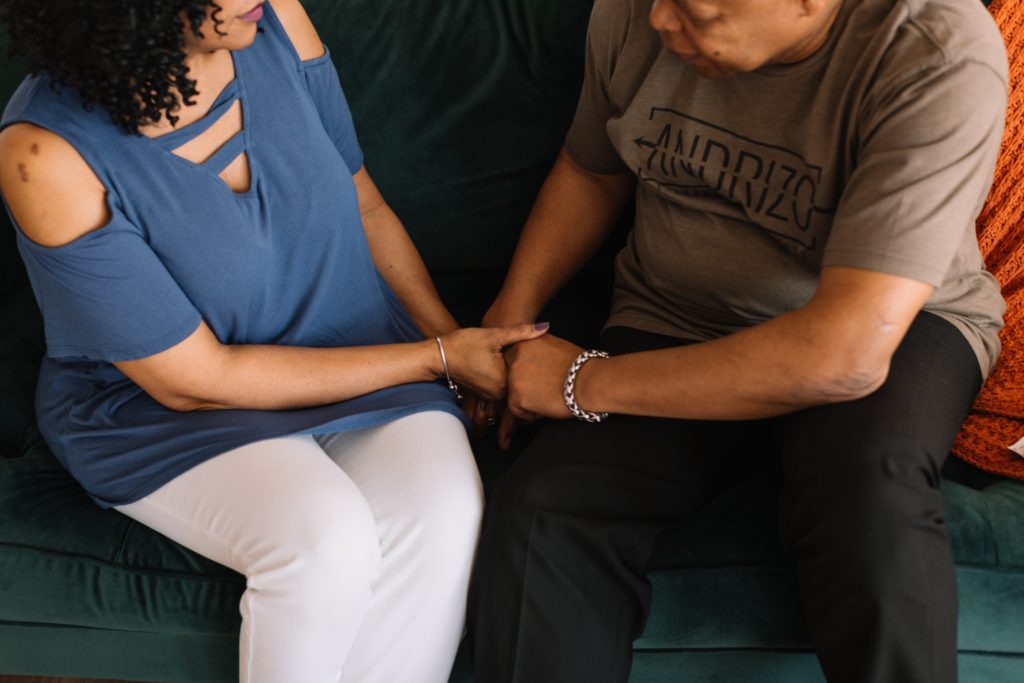 Couple's meditation is a great way to grow spiritually together with your partner. Establishing a practice of daily couple's meditation can provide an amazing outlet for developing deeper connections with God, for creating room for silence in your life, and for developing an openness to God's presence. Devoting time each day to prayer and reflection creates an opportunity to honor the emotions that come up from our joys and struggles, worshiping God through these highs and lows together, and finding strength in him as a couple. If you're looking for helpful tools to jumpstart this relationship journey, download the Abide app for daily meditations that can help you find more peace as individuals and together as a couple. Through this practice—both separately and together—you can find joy in growing closer to your Creator and savor life's moments with each other.
Share the post "Invite God into your Relationship with Couple's Meditation"