Do you struggle to fall asleep at night? Are you tired of tossing and turning, staring at the clock, and feeling anxious about the day ahead? If so, you are not alone. Millions of people around the world suffer from sleep disturbances that impact their physical, emotional, and spiritual health.
But did you know that meditating on God's Word can help you find your way to better sleep? By focusing your mind on His promises and teachings, you can reduce stress, calm your mind, and drift off into a deep, restful slumber each night. Psalm 1:2 says, "But his delight is in the law of the Lord, and on his law he meditates day and night." Here are 4 tips to get you started.
Choose a Bible Verse to Meditate On
The first step in meditating your way to better sleep is to choose a Bible verse or passage to focus on. This might be a verse that brings you comfort, such as Psalm 4:8, which says "In peace I will lie down and sleep, for you alone, Lord, make me dwell in safety." Or it might be a verse that inspires and motivates you, such as Joshua 1:9, which says "Be strong and courageous. Do not be afraid; do not be discouraged, for the Lord your God will be with you wherever you go."
Once you have chosen your verse, take some time to read it through several times, letting the words sink in and contemplating their meaning. Then, close your eyes and repeat the verse to yourself slowly, breathing deeply and allowing your mind to focus solely on the words and their significance.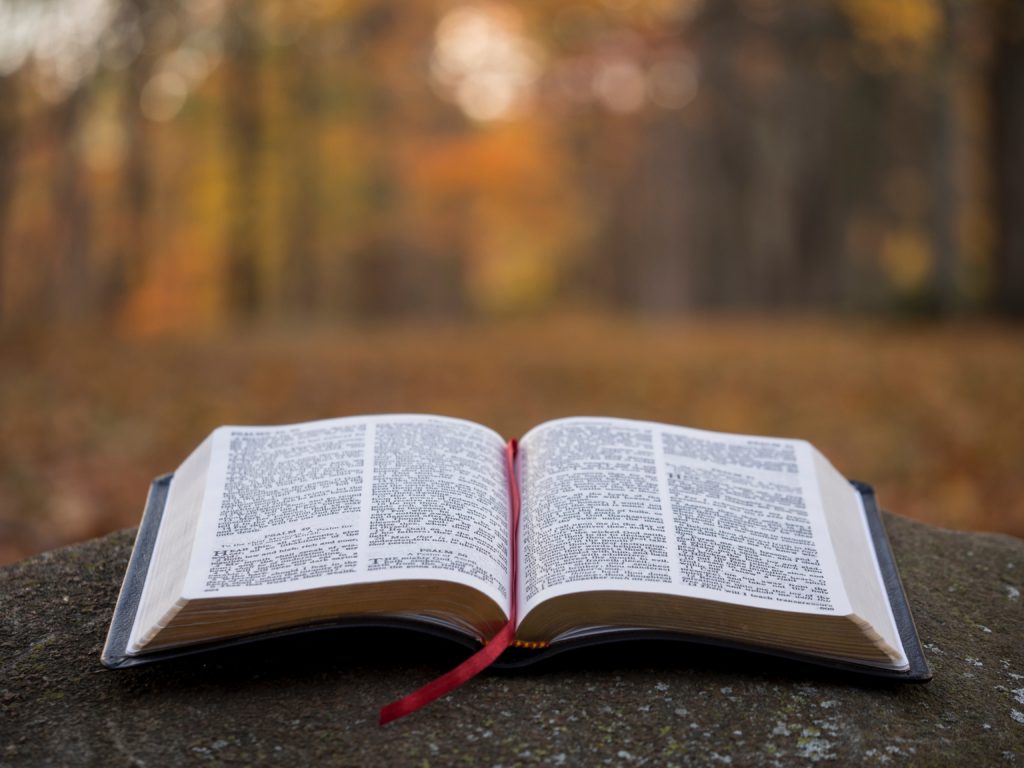 Find a Quiet Place to Meditate
To truly meditate your way to better sleep, it's important to find a quiet place where you can be alone with your thoughts and free from distractions. This might be a quiet corner of your home, a peaceful garden, or a secluded spot in nature.
Once you have found your quiet place, take a few minutes to settle yourself and prepare for your meditation. Sit comfortably, with your back straight and your feet planted firmly on the ground. Close your eyes and take a few deep breaths, allowing your mind and body to relax.
Focus on Your Breath
As you begin your meditation, focus on your breath, letting it become slow and steady. With each inhale, picture yourself breathing in God's love and grace, filling your lungs and your entire being with His goodness. With each exhale, release any stress, worry, or negativity, letting it flow out of your body and into the universe.
Psalm 119:15 says, "I meditate on your precepts and consider your ways." As you continue to breathe deeply and steadily, let your mind focus on your chosen Bible verse. Repeat it to yourself slowly, letting the words fill your mind and your heart. Contemplate its meaning and significance, and allow yourself to be guided by the wisdom and truth of God's Word.
Release Your Worries and Fears
Finally, as you finish your meditation, take a few moments to release your worries and fears to God. Acknowledge any stresses or concerns that are weighing on your mind, and offer them up to Him in prayer. Trust in His guidance and provision, knowing that He is always with you and will never leave you.
Philippians 4:8 gives an alternative to letting your mind dwell on your worries. It says, "Finally, brothers and sisters, whatever is true, whatever is noble, whatever is right, whatever is pure, whatever is lovely, whatever is admirable—if anything is excellent or praiseworthy—think about such things."
Listen now to a short segment of an Abide sleep story based on Philippians 4:8.
Joshua 1:8 instructs, "Keep this Book of the Law always on your lips; meditate on it day and night, so that you may be careful to do everything written in it. Then you will be prosperous and successful."
If you're looking for additional support in your journey toward better sleep through biblical meditation, consider downloading the Abide app. With its guided meditations and Bible-based sleep stories, it can help you find peace and tranquility even in the midst of stress and anxiety.