Have you ever experienced a sudden burst of anxiety? Maybe it was prompted by a phone call with unwanted news, a memory of something painful, or a bill that arrived in the mail that you just weren't sure how you would pay. The worry and fear seeps over you and quickly consumes your mind. How can you focus on God in these times? How can you practice meditating in the midst of anxiety?

For many, anxiety of this sort is not a clinical disorder*, but rather an onslaught of fear and uncertainty taking hold of your body. As Christians, we often forget that Satan wants us to feel trapped in our circumstances and overwhelmed by the unknowns of life. This enemy will capitalize on unexpected moments, like the ones mentioned above, and seek to hook your mind with dread. But what if there's a better way?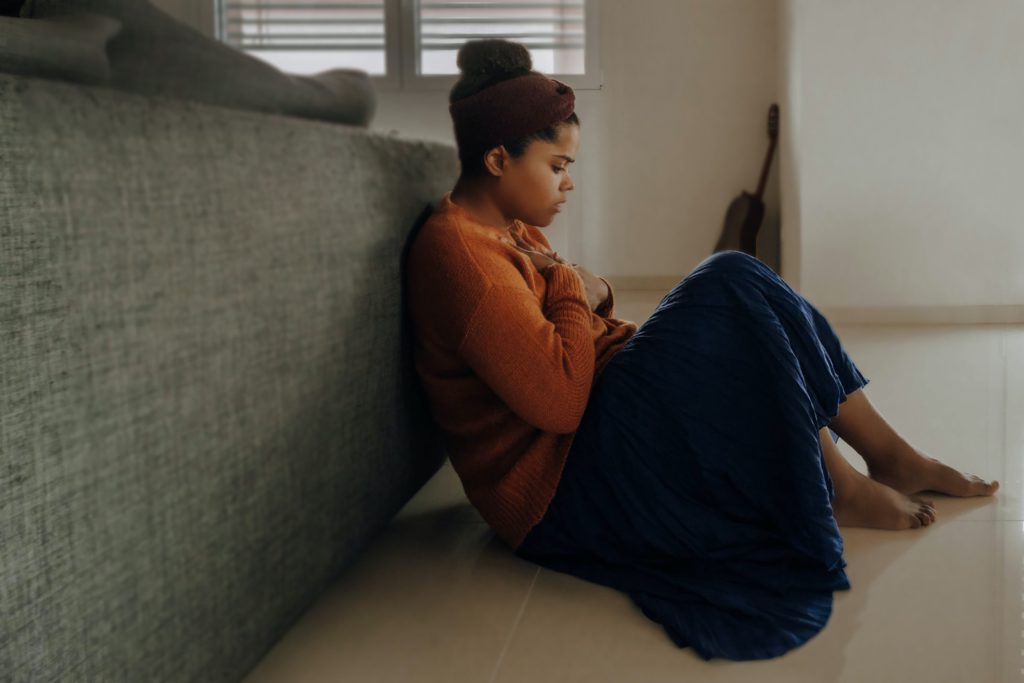 In the fourth chapter of the Apostle Paul's letter to the budding church in Philippi, he makes a powerful statement. Philippians 4:6, in the English Standard Version, simply says, "Do not be anxious about anything…" (emphasis mine). But in a world where so many things don't go as planned, how is this possible?

Your mind is a powerful place. In Romans 8:5-8, Paul writes about the significance of what happens in your mind.

"For those who live according to the flesh set their minds on the things of the flesh, but those who live according to the Spirit set their minds on the things of the Spirit. For to set the mind on the flesh is death, but to set the mind on the Spirit is life and peace. For the mind that is set on the flesh is hostile to God, for it does not submit to God's law; indeed, it cannot. Those who are in the flesh cannot please God."
Christ in You
Consider again the words of Romans 8:8, "Those who are in the flesh cannot please God." For those who walk with Jesus and desire to please and honor God, this powerful language can feel overwhelming. But take heart! Paul continues on with great hope in verses 9-12:

"You, however, are not in the flesh but in the Spirit, if in fact the Spirit of God dwells in you. Anyone who does not have the Spirit of Christ does not belong to him. But if Christ is in you, although the body is dead because of sin, the Spirit is life because of righteousness. If the Spirit of him who raised Jesus from the dead dwells in you, he who raised Christ Jesus from the dead will also give life to your mortal bodies through his Spirit who dwells in you."

As a follower of Jesus, you are no longer bound by fleshly desires, but instead are renewed in Christ! Hallelujah. For those who are in the Spirit, the promises found in God's Word can be an antidote to the crushing fear that seeks to consume your thoughts. In moments of anxiety and worry, you can reset your mind to focus on the Spirit instead of on the things of the flesh. Here are five steps to help you practice meditating in the midst of anxiety.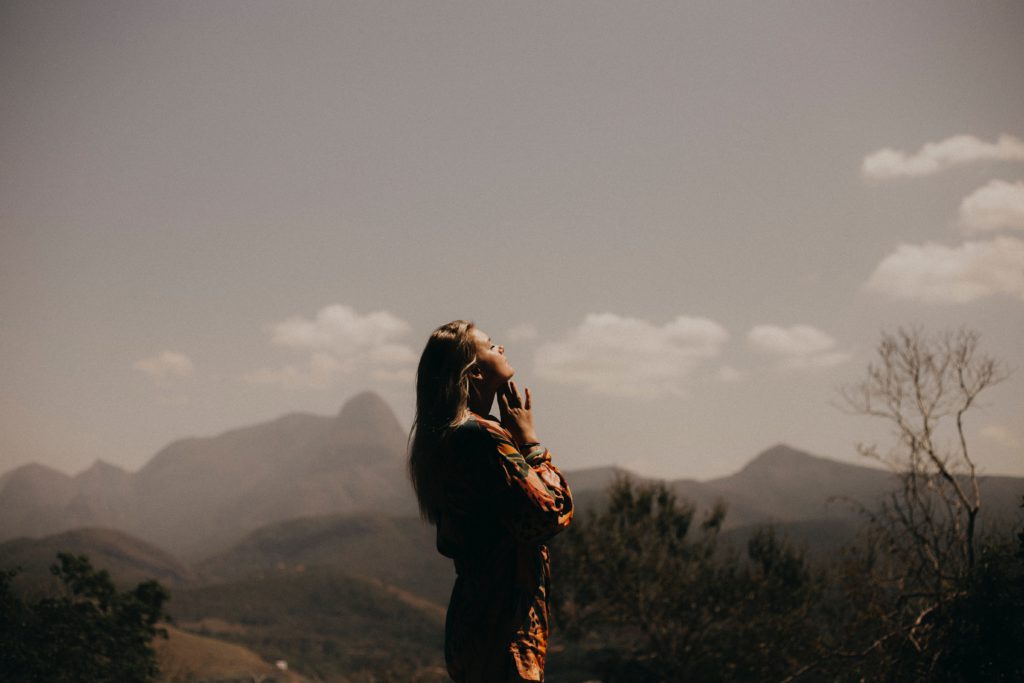 Step One: Recognize
The first step to meditating in the midst of anxiety is to Recognize the shifting in your mind and spirit that indicates an anxious response. The good news about having a plan to meditate in the midst of anxiety is that this step usually happens without your conscious initiative.

At some point as anxiety begins or after the anxiety has settled in, you will register in your spirit that you are having an anxious response. You may realize you can't get your mind off a particular topic or fear, or you notice your heart rate has increased and won't slow down. Either way, you have recognized the dysregulation, and it leads you to step two.
Step Two: Pause
Step two takes your determined initiative, and unless you intentionally activate this step, you will remain stuck in the pattern of anxiety. Step two is Pause.

When you begin to feel this onslaught of worried thought, take the initiative to stop what you're doing. While your instinct might be to busy yourself with activity in order to suppress the anxious thoughts, it's not what your heart needs, and it won't be the solution you are longing for. But if you pause, you create the space to work through the uncertain thoughts that are plaguing your mind, and you give yourself the opportunity to reset.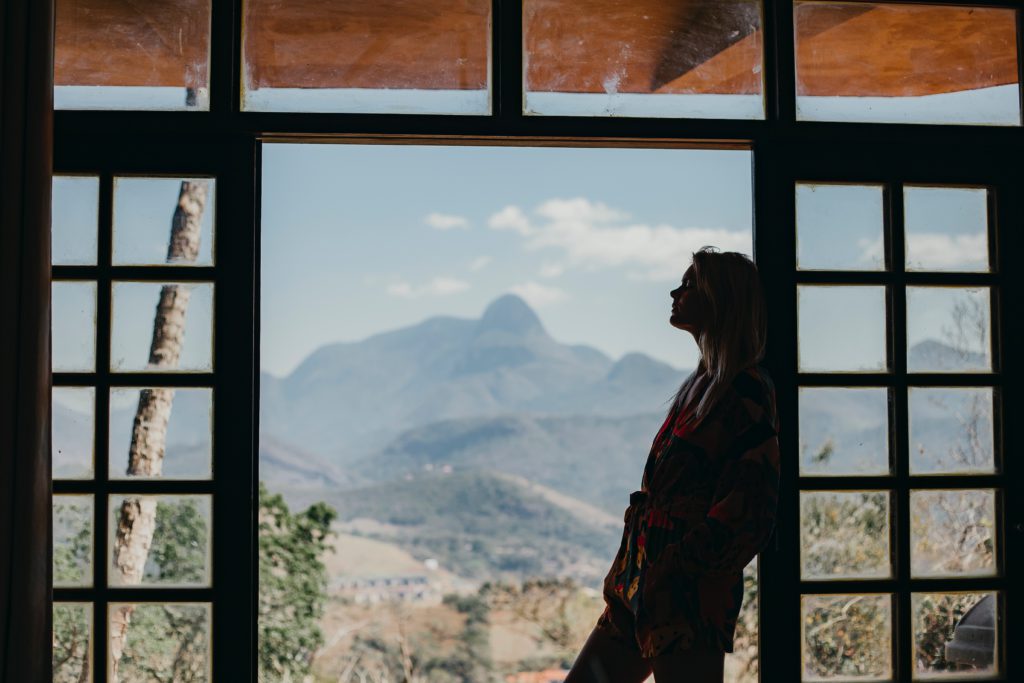 Anxiety is more than just a series of thoughts, it includes a physiological response as well. You might experience an increased heart rate or shallow breathing. As you pause, it's important to address both your mind and your body. Begin this pause by taking a slow, deep breath. Breathe in slowly through your nose, counting to four as you inhale. Then pause briefly before exhaling through your mouth on a similar count of four. Repeat this breathing exercise as you continue on through the next steps.
Step Three: Acknowledge & Surrender
When you pause, you are stopping the train of thought and choosing to reroute. As you do, you are giving yourself the opportunity to think differently by creating space for the Lord to speak into the matter at hand. This pursuit is two-fold: Acknowledge & Surrender.

Acknowledge to God that you are feeling anxious. Hear this, beloved of God, the Lord is not disappointed in you for being worried, anxious, or afraid. He knows this world is full of pain, and there are endless ways for you to feel undone by the brokenness around you.

Allow this pause to make space for you to identify the deeper reason for this anxiety, as it likely has a root that goes beyond what might have triggered you. As you take time to recognize the layers that have led to your anxiety, you are making space for God to meet you. By acknowledging your anxiety, worry, or fear, you are at the same time acknowledging your need for God. And that leads to Surrender.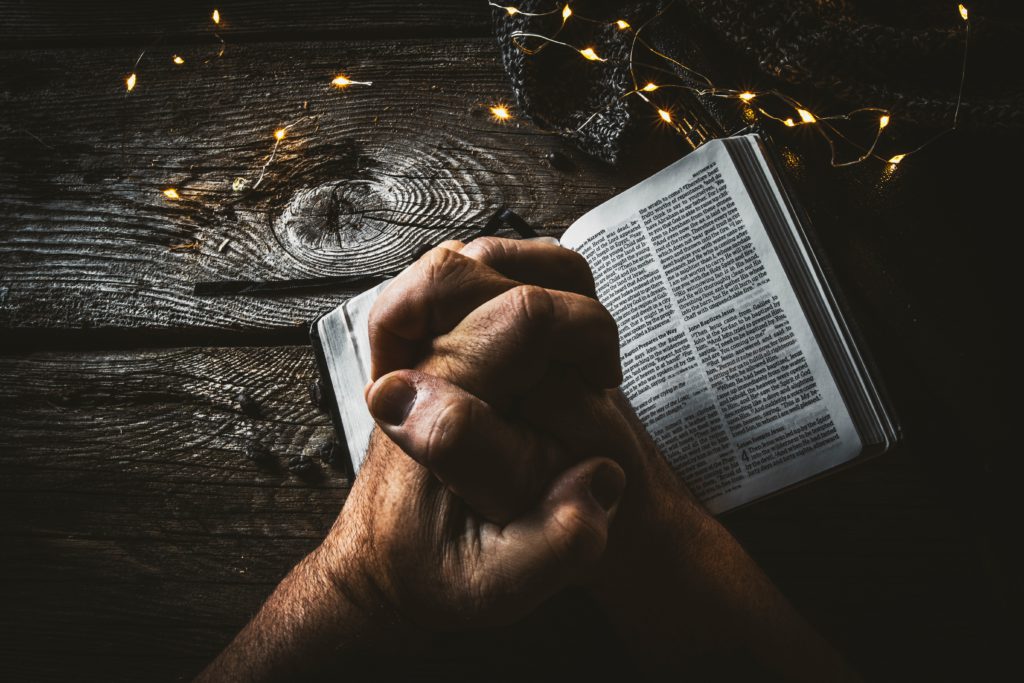 When you truly Acknowledge that there are things that are out of your control, the only right response before a Holy God is Surrender. Immediately after Paul's words in Philippians 4 to not be anxious about anything, he says "…but in everything by prayer and supplication with thanksgiving let your requests be made known to God. And the peace of God, which surpasses all understanding, will guard your hearts and your minds in Christ Jesus."

Paul acknowledges that anxieties may indeed come unexpectedly into your life, but you do not have to remain trapped by them. Instead, you are invited to give these uncertainties to the Lord in prayer. Do this by Surrendering your situation, your needs, and your fears to the Lord. As you Acknowledge and Surrender, you are saying, "God, there is something I can't stop worrying about, and I need your help. I surrender this situation to you, and pray that you would fill me with your peace instead."
Step Four: Reset
This rerouting through the act of Acknowledge and Surrender, is exactly what Paul suggests in Romans 8. It is a deliberate choice to Reset your mind on something different. The beauty of walking with God is that you never have to remain trapped in a pattern of thinking.

As the Scriptures say, "For to set the mind on the flesh is death, but to set the mind on the Spirit is life and peace." If in this process of experiencing the dread of anxiety you realize that your mind is set on fleshly desires and concerns, you can deliberately choose to reset your mind, placing it on the Spirit instead. For you are not in the flesh, but in the Spirit, and the Spirit of God dwells in you. This tremendous power gives you the authority to rebuke the enemy and shift your thinking onto something different and better.

After you Acknowledge and Surrender, you are in the perfect place to shift your thinking by Resetting your mind on the Spirit. As Paul goes on to say in Philippians 4, "Finally, brothers, whatever is true, whatever is honorable, whatever is just, whatever is pure, whatever is lovely, whatever is commendable, if there is any excellence, if there is anything worthy of praise, think about these things."

As you struggle to Reset your mind from the things plaguing you with anxiety, borrow this idea from Paul and shift your thoughts. Instead of dwelling on the anxiety, think about something true, or honorable. Instead of spiraling in dread, Reset your mind onto something lovely, and excellent. Allow the promises of Scripture to be your guide as you seek to Reset your mind from the things that are causing you anxiety, and place them onto the goodness of God.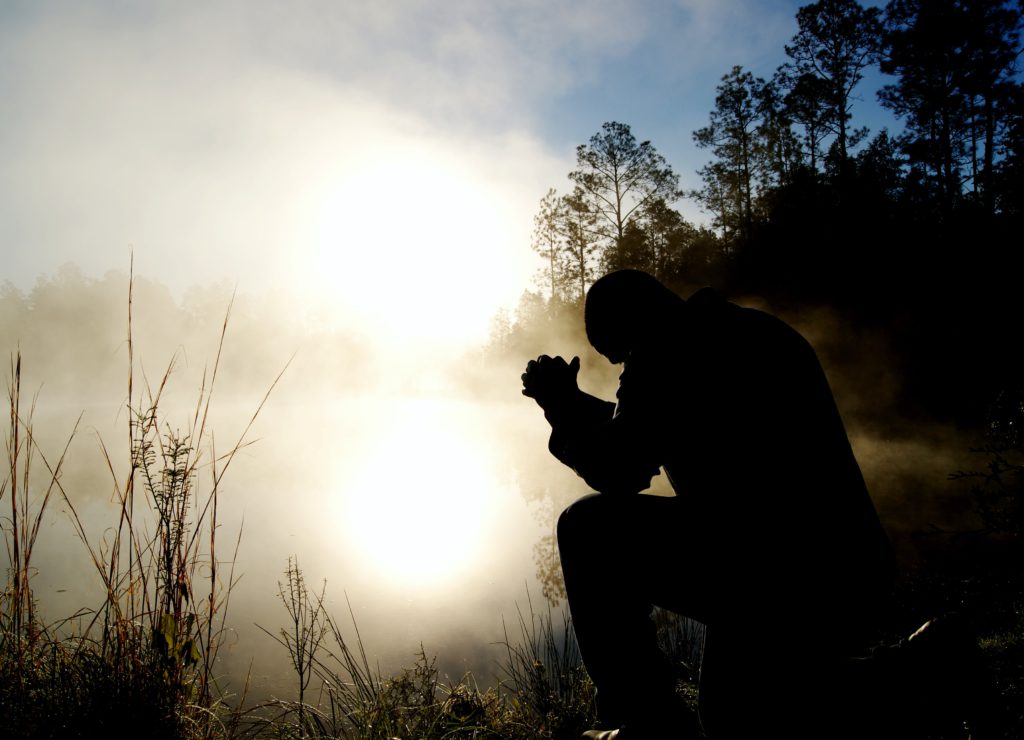 Step Five: Worship
And as you Reset your mind on Scripture, you are ushered into the fifth step: Worship.

Worship is an expression of adoration and reverence. It is an act of defiance against the enemy who wants to consume your thoughts in a spiral of fear and dread. And instead, it points your heart, mind, and body to the God of the Universe. The One who goes before you and beside you. The One who cares deeply for the details of your life. The One you can trust.

By turning your heart to Worship, you are remembering that God is near to you, and that there is nothing he calls you to that he will not lead you through. And while it might be an uphill battle, learning to meditate in the midst of anxiety will lead you to the freedom in Christ that God promises in his Word.

And if you come to this place of Worship and still find your mind stuck in anxiety, Recognize that you are still worried and concerned. And if you Recognize this, you find yourself again at step one. Don't be discouraged, but don't let the enemy win. Simply start from the beginning and work your way through these five steps until you experience the peace of God guarding your heart and mind in Christ Jesus.

Five steps can seem laborious, but it is often exactly what you need. Part of the challenge of facing anxiety is the way it seeks to consume you. If you are looking for a quick solution, the relief it offers will likely be just as quick. But by leaning into the process of resetting your thoughts, by meditating in the midst of anxiety, you allow the space that your heart, mind, and body need to move your spirit from a place of anxiety to a place of peace.
To get you started, here is the 2-minute version of a guided meditation from Abide. Once you listen to it, download Abide from the App Store or Google Play or go to this link for 25% off premium Abide.

*Note: Abide/Guideposts Inc., recognizes that anxiety can be a medical disorder and recommends you seek professional counsel if you are regularly suffering from severe, ongoing anxiety.