It's been hot, hasn't it? And not just a normal summer hot, but hot-hot. The "I don't even want to step outside my house" kind of hot. Yet we know that fresh air is good for us. Vitamin D from the sun helps our immune systems. Being barefoot outside helps ground us and aids in healing. So when we venture into the furnace, we make sure to hydrate. As we like to say to our grandson: "hydrate so you don't die-drate!" There's nothing like a long drink of cold, cold water when you're hot. Jesus is the living water. He refreshes our souls like water refreshes our bodies. Pray this morning prayer for spiritual refreshment with me today.
"Jesus answered, 'Everyone who drinks this water will be thirsty again, but whoever drinks the water I give them will never thirst. Indeed, the water I give them will become in them a spring of water welling up to eternal life'" (John 4:13-14.)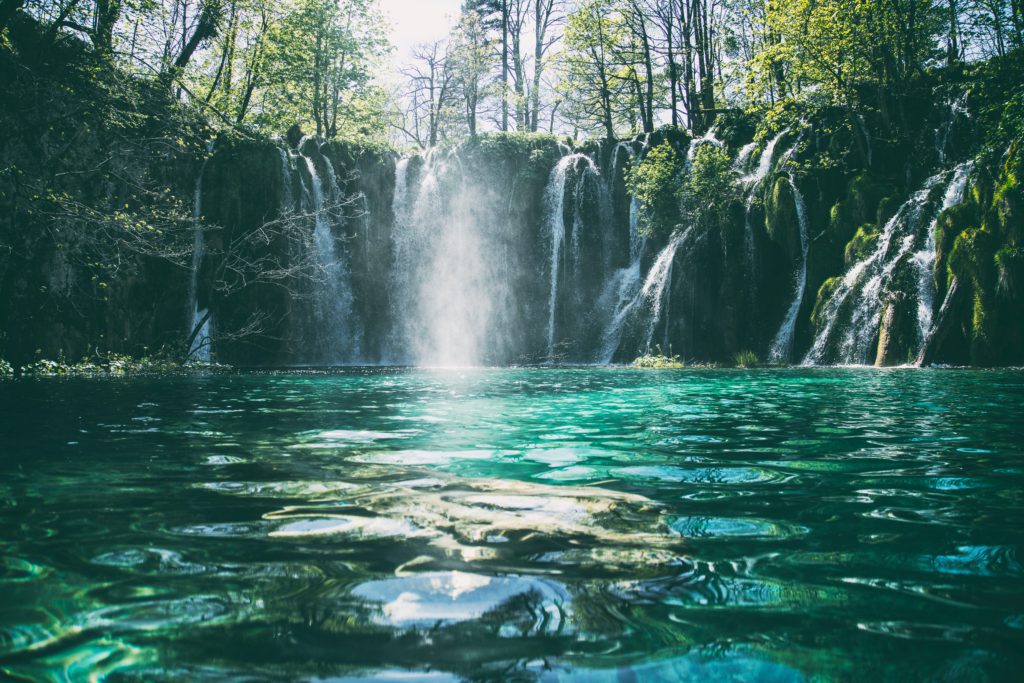 Father God, thank you for a new day. Thank you for being with me all the time, no matter what. Thank you for the refreshment that you give to me every day. Through Jesus you promised abundant life, living water, shelter … and peace.
When things heat up in my life, remind me to abide in Jesus. He is that living water. When I forget to drink physical water, I feel it in my body. I get headaches, I feel sluggish, my heart rate increases. There are so many complications that can happen when I don't drink. And the same can be said for my soul.
Refresh me, Lord, with your living water. If I start to feel off in my soul, remind me to drink deeply of your Word, to spend time in your presence to refresh my soul. Help me to pay attention to what's going on in my spirit, just like I should pay attention to my body.
This has been quite the trying season, Lord. So many fires in my life that are draining me dry. If I don't immerse myself in you, I would surely die. So every day remind me that you are there. You are in the fire with me, and you are keeping me from being consumed.
Thank you, Lord. It's in your precious name that I pray. Amen.
Now listen to this short devotional from Abide based on John 4:13-14.
Abide exists to help you receive that spiritual refreshment that you need. By downloading the app and setting up an account, you will gain access to more than 1500 biblical meditations designed to help you experience the peace of God. Download the app today with this link and receive 25% off your premium subscription.
Keep this morning prayer for spiritual refreshment in mind every day as you face the trials and treasures of life. Every time you drink a glass of water, let it remind you to let Jesus be your living water.
For more morning prayers: