Share the post "Why Calm and Quiet are Essential in Christian Meditation"
In a chaotic world, how do you find the calm and quiet that are essential to meditation? It is no secret that life can be stressful and full of anxiety. It can be difficult in the day-to-day to find time to be intentional in your relationship with the Lord. Christian meditation—the act of pondering, mulling over, and diving into Scripture and prayer—is an excellent way to make sure you're taking time to be solely with the Lord.
Why Calm and Quiet are Essential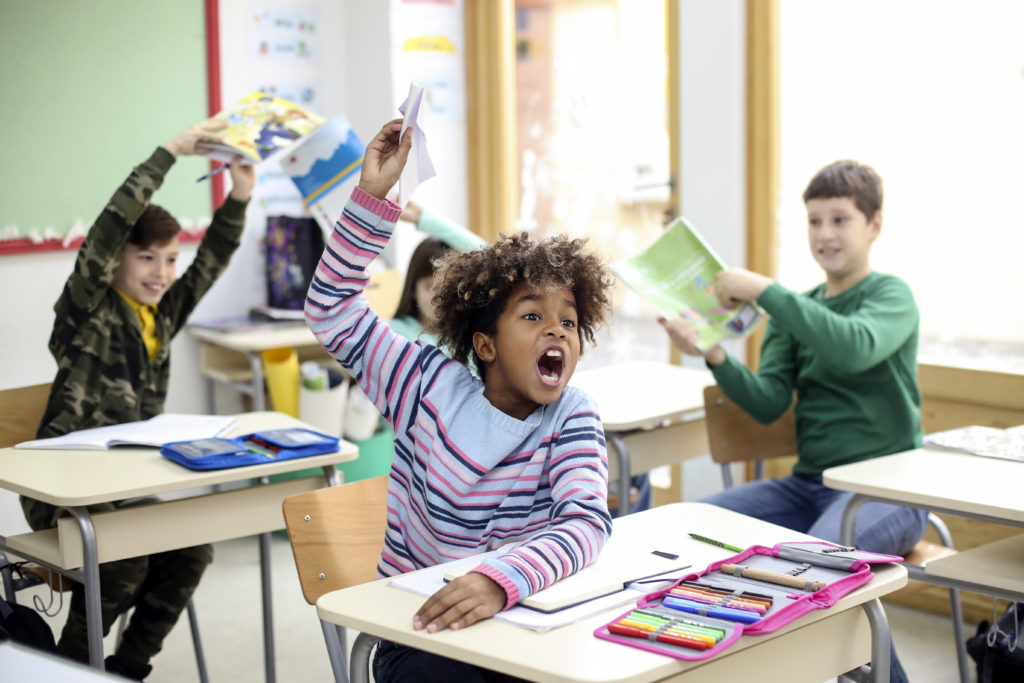 Picture a classroom full of rambunctious 6-year-olds. Recess time approaches and the kids know it. The clamor overwhelms until that bell rings and the kids rush outside to expend their pent-up energy. Now, the teacher can relax for a few precious minutes and restore their energy.

In a bit of the same way, Christian meditation requires calm and quiet because when your heart and mind find stillness, you can take a deep breath and relax. But when your heart and mind are focused on external and internal conflicts, you can forget who is in control. You lose sight of who has a plan that is good and right.

Mark, in his gospel, tells us the disciples had just returned from being sent out by Jesus to spread the good news of the Messiah to all the neighboring towns. While they were out, the terrible tragedy of John the Baptist's beheading took place. It was an emotionally and spiritually exhausting time for everyone.

Mark 6:30-32 tells us, "The apostles returned to Jesus and told him all that they had done and taught. And he said to them, 'Come away by yourselves to a desolate place and rest a while.' For many were coming and going, and they had no leisure even to eat. And they went away in the boat to a desolate place by themselves."

It can be so easy to get caught up in the activities of the day and let those things crowd your mind when you're trying to focus on God and Scripture. Overwhelm can happen easily. When meditating on God's Word blocking out any noise and distraction, whether external or internal, makes a big difference in your experience.
Alleviating anxiety
"Be still, and know that I am God. I will be exalted among the nations, I will be exalted in the earth!"

Psalm 46:10
In the chaos and business of life, it can be difficult to be still, to remember that Christ is Lord, that God is King over everything, and that his plan is set for you and for all the earth. When we remember these things, really commit them to our hearts, it becomes much easier to let go of the noise and anxiety life brings and truly rest in him.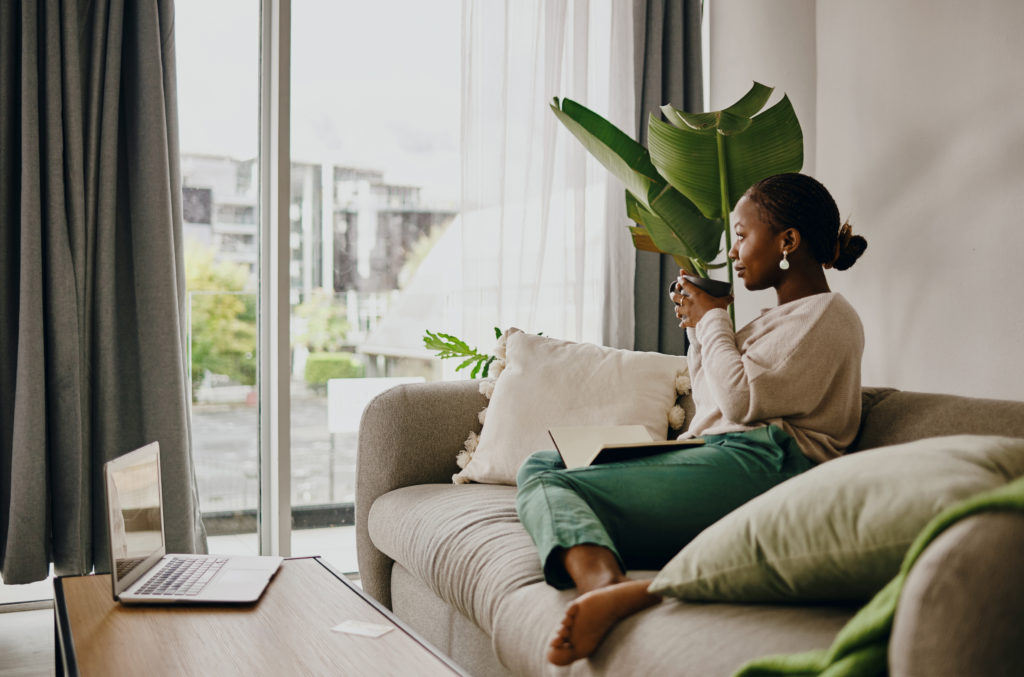 It is easy enough to read Scriptures that speak of being still and not being anxious. Luke 12:25 says, "And which of you by being anxious can add a single hour to his span of life?"

"We gain nothing by worrying, but we gain so much by being still, and trusting in the Lord. Give all that is in your heart and on your mind to God, and you will be able to hear him more clearly in meditation.

Meditation benefits your everyday life because it provides a safe, quiet, restful time for you to be with God and spend quality time in his Word. God's Word is a calming balm to your heart, soul, and mind, so making sure you are being intentional with your time with Christ is essential to reducing life's anxieties.
Creating the right environment
Environment is an important factor in creating an atmosphere of calm and quiet for meditative contemplation. Along with setting aside the time to meditate on God's Word, be sure that you find a peaceful space that is filled with things that help you to relax.

A quiet room while the kids nap or are at school. A deserted hallway or stairwell at work, or a bench outside. Maybe in front of a window that looks out on a peaceful view.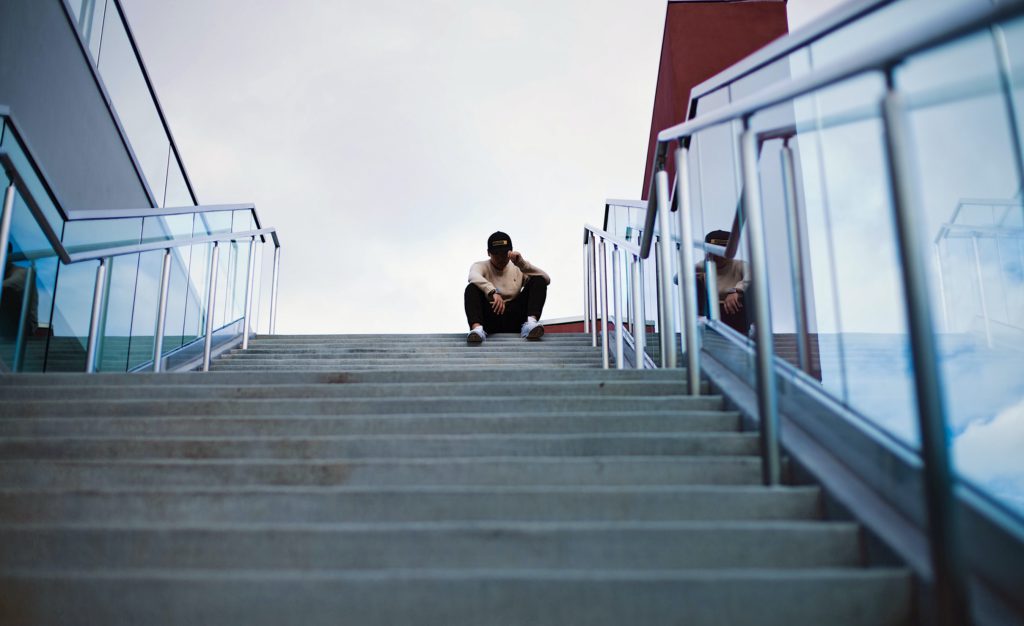 If you don't have any place like that, then go for a walk or sit in the midst of the mess and close your eyes. Maybe use earplugs to drown out the noise, or headphones with peaceful sounds such as running water or a crackling fire.

If music helps you to focus, you can play instrumental playlists in the background. Don't be afraid to try different things until you find what helps you to breathe and turn your thoughts to the Lord.
The place of prayer
Prayer is a big part of meditation, and can be an even bigger part in readying yourself to spend one-on-one time with the Lord. Invite God to be in the space with you and in your time of meditation. Ask for his help in focusing on him and what he has to show you.

Let his presence calm you, quieting any worries and anxious thoughts, quelling any fears or concerns. Have the mindset that this is a safe, quiet, calming time you have set apart to spend with someone very loved and important.

Why are calm and quiet essential in Christian meditation? Because when you are anxious and life is loud, you cannot hear God clearly. But when you slow down, quiet your heart and your mind, and focus on the Lord and his Word, you can hear what he is trying to speak to you so much more clearly.

To get started, download the Abide app now with this 25% off coupon for a premium subscription to access our entire library of more than 1500 meditations and 300+ sleep stories.
Share the post "Why Calm and Quiet are Essential in Christian Meditation"