Share the post "Can Prayer, Scripture and Biblical Stories Help Me Sleep?"
If you often have trouble falling asleep, you're not alone. Between 30 and 40 percent of adults report they sometimes have symptoms of insomnia. About one in six adults say they battle insomnia nightly or near-nightly. And scientific research shows that around one-third of adults are not getting enough sleep on a regular basis. What can help you sleep?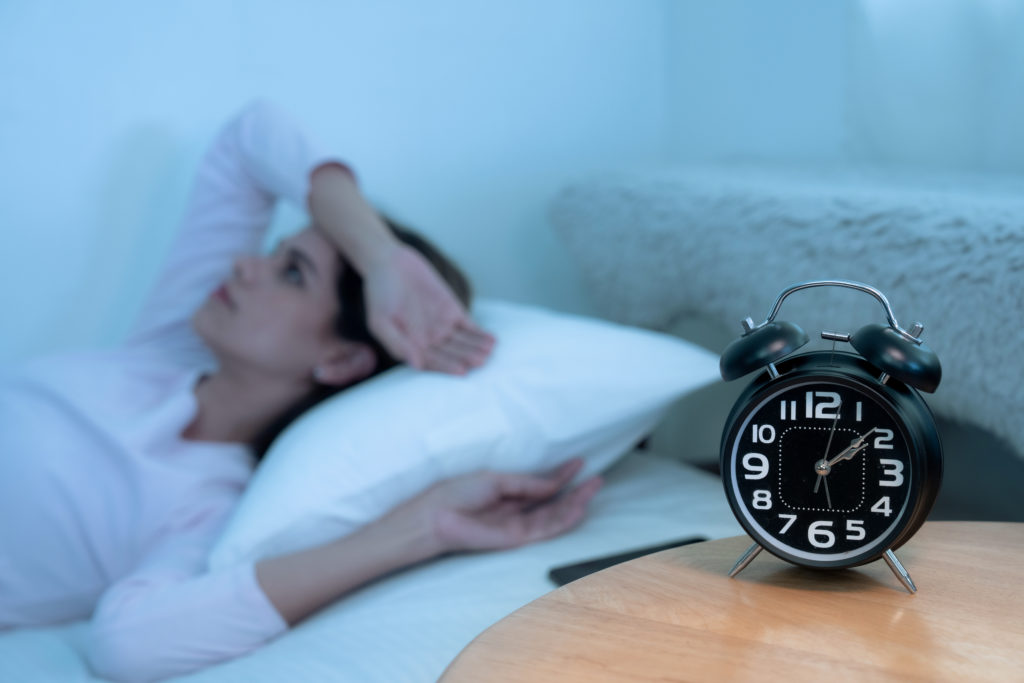 Perhaps you've wondered about the intersection of faith and sleep. Could falling asleep to prayer, Scripture and biblical stories help you get a good night's rest? The answer, in short, is "yes."
After all, if God is the creator of sleep, then he alone has the answers we need when we're battling a restless night.
Rest is part of God's created order. He rested on the seventh day (Genesis 2:2) and then caused Adam to fall asleep (2:21) before forming Eve. Later in Scripture, God commanded his people to rest on the seventh day so they could worship him and recharge. If he created sleep, he will help you sleep.
Sleep is a Gift From God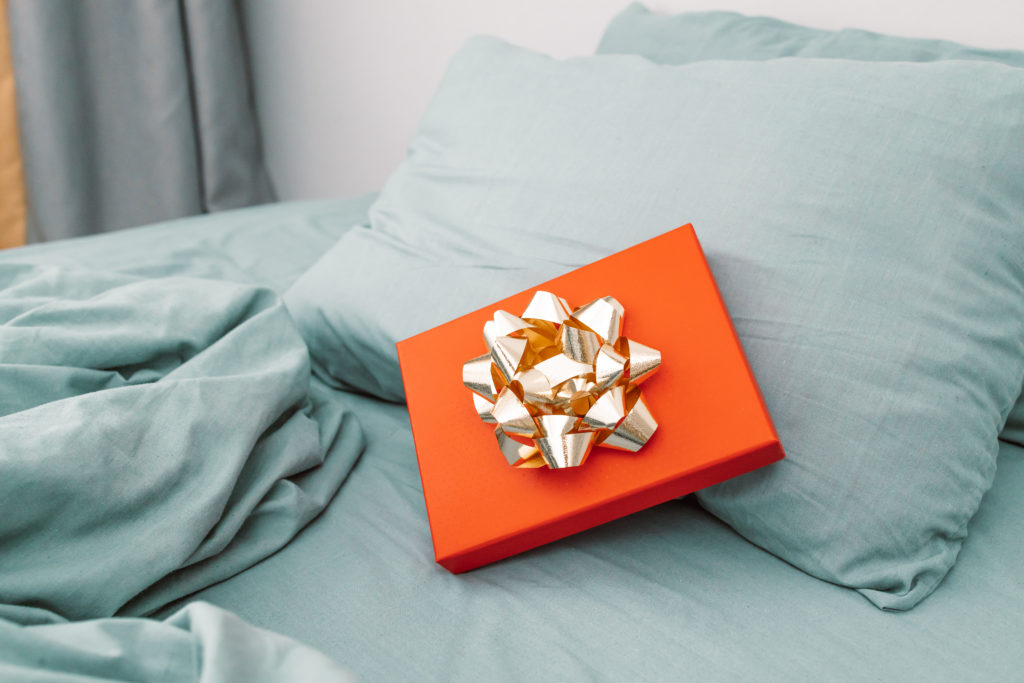 Scripture describes sleep as a gift from a loving, all-powerful Creator:
"If you lie down, you will not be afraid; when you lie down, your sleep will be sweet" (Proverbs 3:24).
"In peace I will both lie down and sleep; for you alone, O Lord, make me dwell in safety" (Psalm 4:8).
God's servant David penned Psalm 4 as he battled distress, ungodliness and threats from enemies all around. David, though, took refuge in God's promises, knowing he and he alone was the source of true peace.
When we fall asleep to prayer, Scripture and biblical stories, we are better able to take our mind off the things of this world—the trials and stress of daily life—and focus it on things that are eternal. We can hand our problems to the infinite God who neither slumbers nor sleeps (Psalm 121:4). We can acknowledge that he alone can fix them.
Sleep is Important for a Healthy Body
Sleep is no different than food or water. It is a gift from a loving, creative God, designed for your benefit and enjoyment.
As you sleep, God is at work, sustaining you, guiding your every breath (Job 33:4) and protecting you from evil (Psalm 121:7). The same God who hung the moon and stars in the sky—stars that are too numerous to count—is the same God who is at work in your life as you rest. He had a plan for your life (Jeremiah 29:11) even before you were born. Part of that plan includes trusting him with your future. He wants to help you sleep well.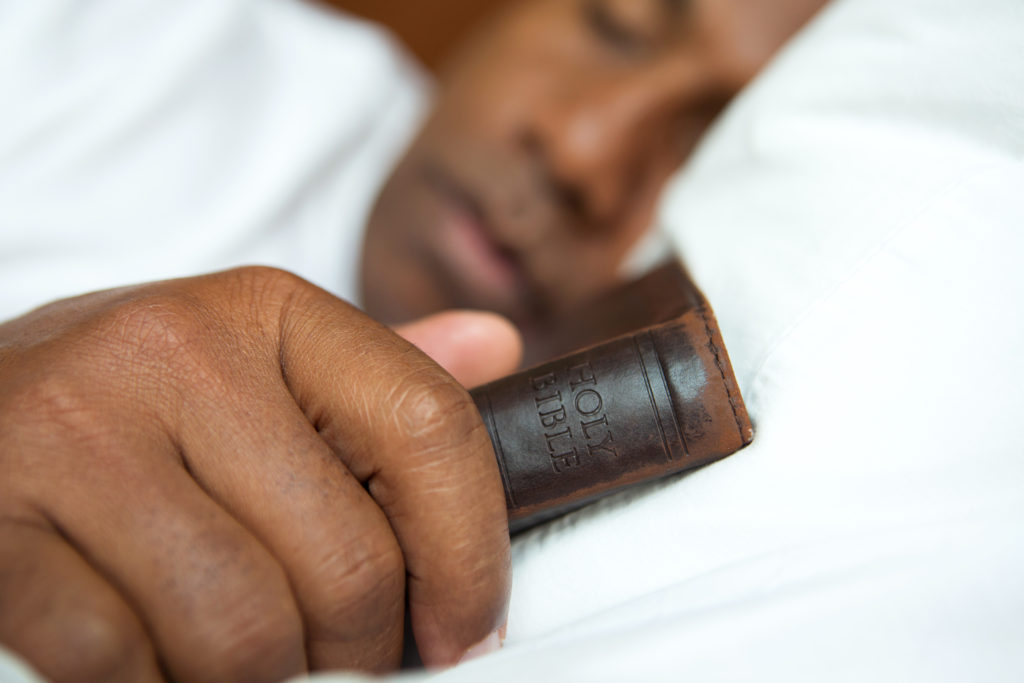 Jesus put it this way:
Therefore I tell you, do not be anxious about your life, what you will eat or what you will drink, nor about your body, what you will put on. Is not life more than food, and the body more than clothing? Look at the birds of the air: they neither sow nor reap nor gather into barns, and yet your heavenly Father feeds them. Are you not of more value than they? … Therefore do not be anxious, saying, 'What shall we eat?' or 'What shall we drink?' or 'What shall we wear?' For the Gentiles seek after all these things, and your heavenly Father knows that you need them all. But seek first the kingdom of God and his righteousness, and all these things will be added to you (Matthew 6:25-27, 31-33).
Sleep in God's Comforting Arms
When you fall asleep to prayer and God's Word, you fall asleep resting in God's promises of peace and protection. It's like a tiny baby nestling comfortably in the warm, loving arms of her mother or father. It's like hearing that parent say, "Shhh, be still. It's going to be okay. I'm right here."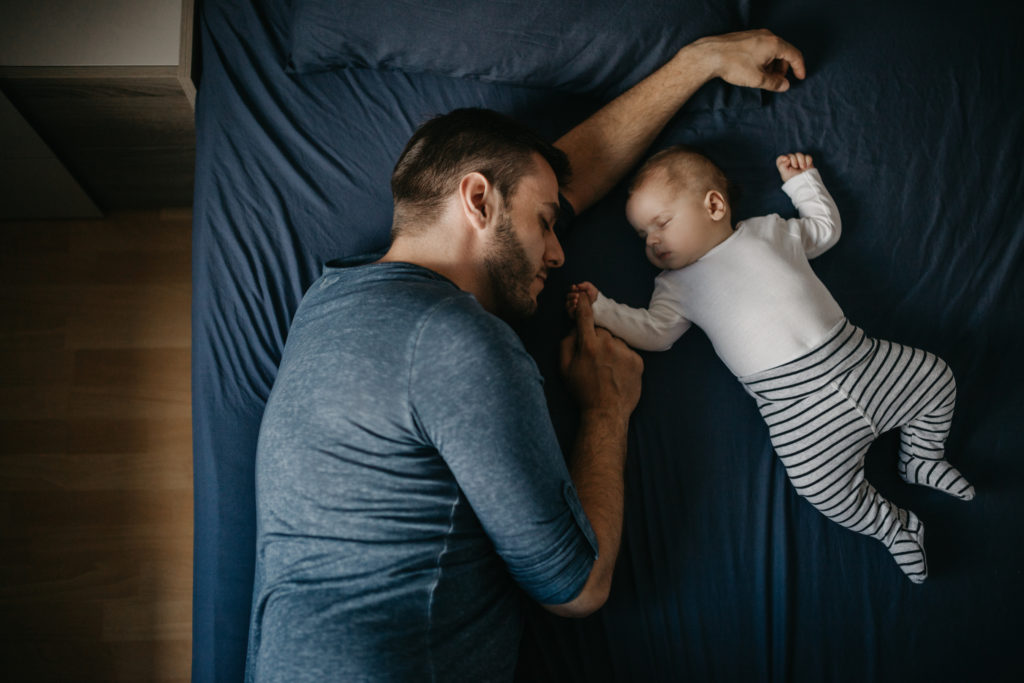 Perhaps that's the word-picture that was on David's mind when he penned Psalm 63 as he fled for his life in the wilderness. He wrote:
"I remember you upon my bed, and meditate on you in the watches of the night; for you have been my help, and in the shadow of your wings I will sing for joy. My soul clings to you; your right hand upholds me" (Psalm 63:6-8).
Falling asleep to prayer and Scripture places your focus on God—your Creator and Redeemer. It rids your mind of temporal matters and refocuses it on the things of heaven where there are no tears, no pain, and no stress.
The Apostle James described life on Earth as a "vapor" or "mist" that "appears for a little while and then vanishes" (James 4:14). The temporal trials that lead to sleepless nights are only just that: temporary. God and his Word will last forever.
"For he satisfies the longing soul, and the hungry soul he fills with good things"

Psalm 107:9
Tonight, rest in the promises of God. Your citizenship, after all, is in heaven (Philippians 3:20).
Now enjoy this sleep story with one of Abide's most popular narrators, James Seawood, about calming your fears so you can sleep peacefully. Once you experience the peaceful sleep that biblical meditation can bring, download Abide from the App Store of Google Play or go to this link to get 25% off premium Abide.
Share the post "Can Prayer, Scripture and Biblical Stories Help Me Sleep?"