I have several people in my family who are veterans, some passed on, some still with us. I know the sacrifices they made. My grandfather earned a purple heart during his time serving in World War I. Let's take some time today to pray for our veterans, that they will experience the peace of Christ and receive the honor and care they are due.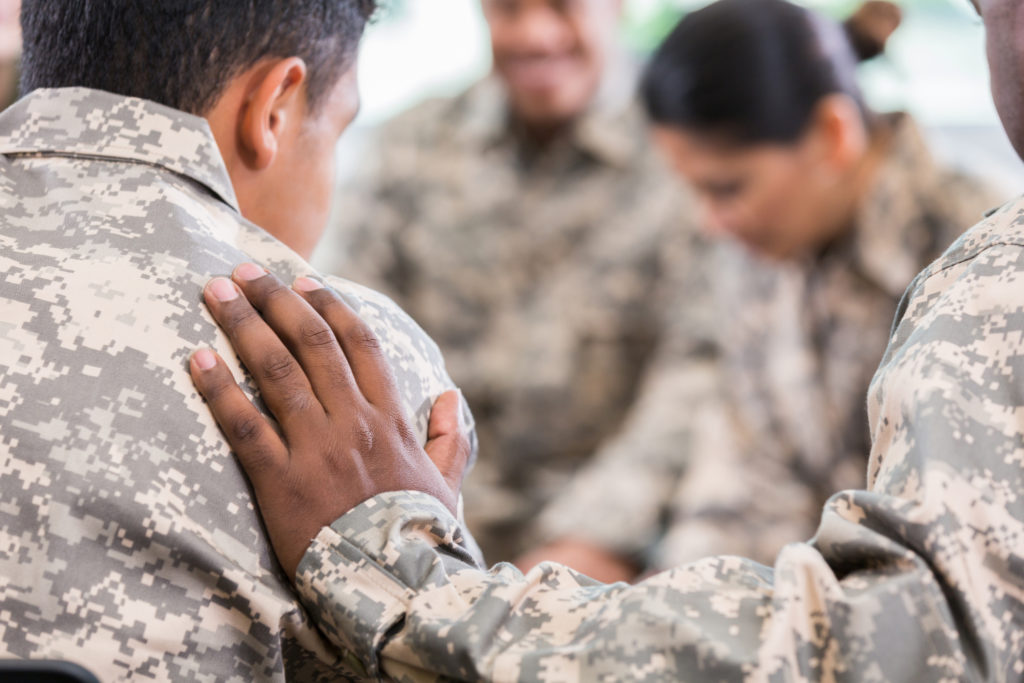 I urge, then, first of all, that petitions, prayers, intercession and thanksgiving be made for all people.

1 Timothy 2:1
Dear Lord of Heaven's Armies, I lift up to you today all those who have served in the Armed Forces of our nation. I know that You see them even when they are looked over by those around them. Hold them in Your gentle hand as so many of them suffer mental disorders, relationship breakdowns, and financial difficulties when they separate from the military.
Give those who work with our veterans great compassion and skill. Help families to have abundant love and patience. I know that not all veterans suffer trauma, especially when we're not in a time of war, but I pray peace over them anyway.
Bless the chaplains who bring Your love and light to veterans who might be in VA hospitals around the nation. Thank you for the work that they do. Help them to show your grace and mercy to these men and women who have given so much.
Lord, I have never been in the military, so I don't know all that's in the minds of those who have served, but I thank You for Your love for them. Draw them to Yourself. Help them to know that they are beloved by You. May that be the guiding force in their lives. In Your name I pray, amen.
Now listen to a sample of this sleep story from Abide assuring you that God is fighting for you in all your battles.
Pray a prayer for veterans whenever you see anything around you that reminds you of the military. Commercials, flyovers at football games, even military personnel who may live around you. They may be active military now, but one day they will be veterans. Remind them of God's love for them.
For many other prayers, daily devotionals, and guided meditations, download the Abide app. With more than 350+ Bible-based sleep stories, Abide is your daily companion for peaceful sleep and connection with God. Get 25% off a premium subscription with this link.
Stephanie Reeves is a writer and the senior editor of Abide.