We're just a couple of days away from Thanksgiving in America. All around the country, families will be gathering around the table and giving thanks for all that they have. Maybe you'll be asked to say the Thanksgiving prayer and have no idea what to say. Never fear, we've got you covered. Here's a suggested Thanksgiving prayer you can either use verbatim, or modify for your family.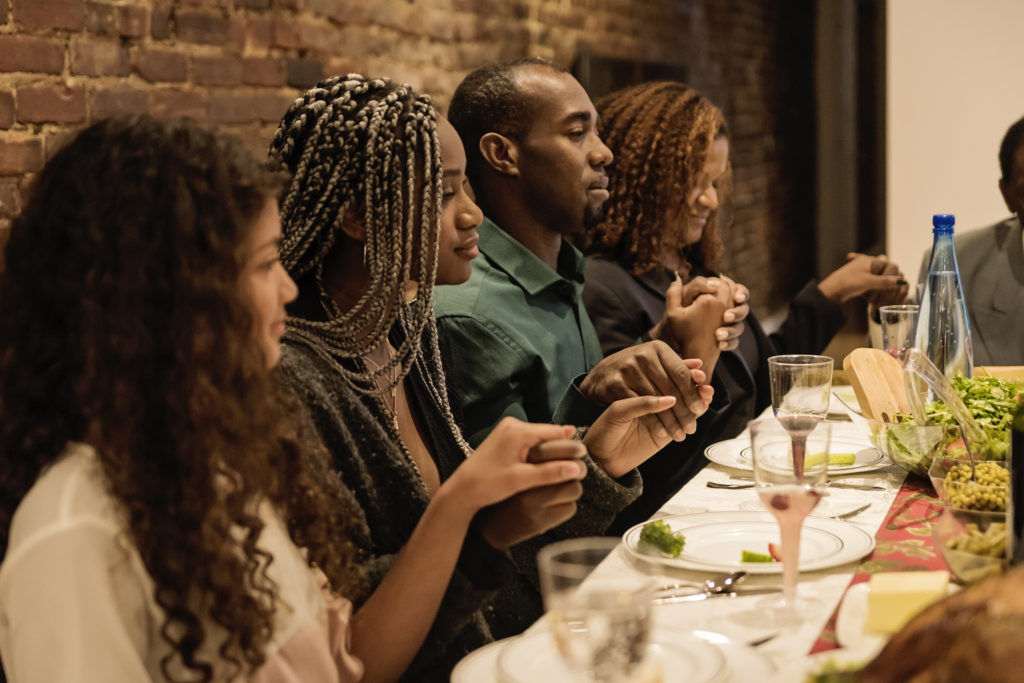 Dear God, we give You thanks today for all the blessings that You have given us. For the food You give us every day, we are grateful. For the family and friends You have surrounded us with, we give You thanks. Although some days are harder than others, we thank You for always being with us.
We thank You for the beauty of Your creation that we enjoy every day. For the stars that shine every night and the sun that brings light and warmth to our days. For the beauty of sunsets, for rainbows that remind us of Your mercy and grace.
For all these things and much more, Lord, we are thankful. Now for this meal that we will enjoy together, we ask Your blessing. May we find happiness with each other and joy in You. In the name of Jesus I pray, amen.
I invite you to listen to a sample of this Abide meditation about challenging yourself to be thankful every day based on Psalm 7:17: "I will give to the LORD the thanks due to his righteousness, and I will sing praise to the name of the LORD, the Most High."
To keep your heart soft to hear God's voice, download the Abide app and experience the daily devotionals, guided meditations, and Bible-based sleep stories. Click this link for 25% off a premium subscription and end your year with a new habit or abiding in God's Word.
Stephanie Reeves is a writer and the senior editor of Abide.