Peace and joy can often seem to elude us in our daily lives. There is a biblically based practice found in the Psalms and other places throughout Scripture that can help bring both of these precious gifts into view: Biblical meditation. Christians have long known meditating on the Word of God as a powerful source of spiritual nourishment. It helps you draw closer to the Lord while allowing peace and joy to find root within you. Explore what biblical meditation is, its numerous benefits, and how you can get started right away!
What is Biblical Meditation and How Can it Help You Find Peace and Joy?
Biblical meditation is the practice of focusing your mind and heart on God's Word and character. It involves reading Scripture, reflecting on it, and allowing it to transform your thoughts and actions. Meditation is a vital tool for finding peace and joy because it helps you to understand and internalize the promises and truth of God. It is not about emptying your mind or achieving a state of relaxation, but about connecting with God and allowing his Word to speak to you in a powerful way. By meditating on his Word, you are able to find comfort in times of trouble, renew your mind, and stay focused on God's plan for your life. Whether you are struggling with anxiety, seeking direction, or simply wanting to deepen your relationship with God, biblical meditation is a powerful tool that can help you find lasting peace and joy.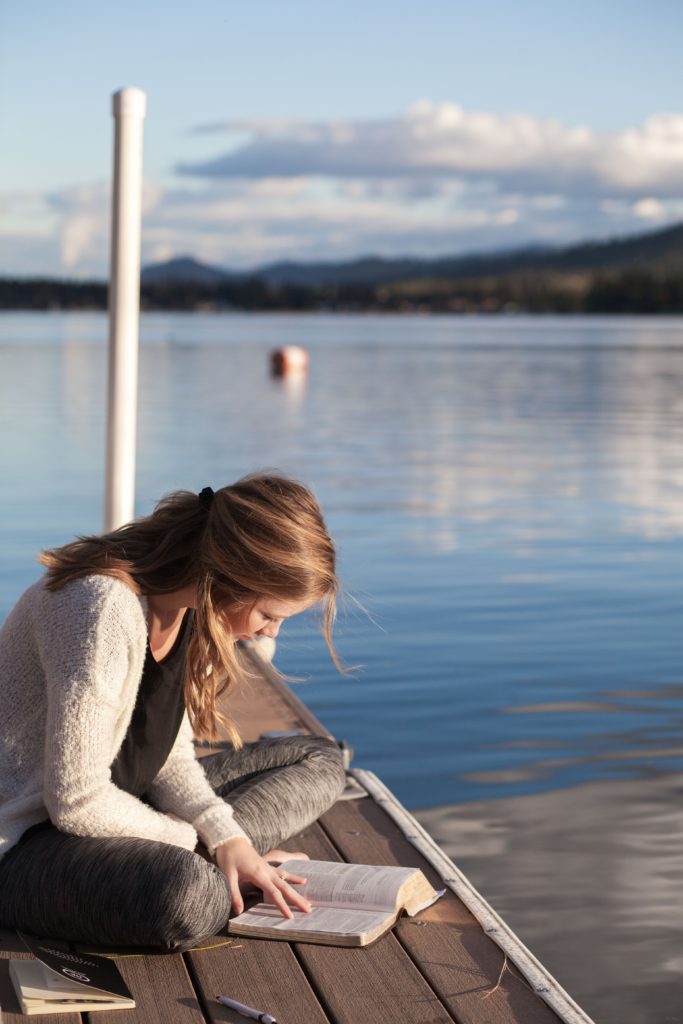 Understand the Benefits of Biblical Meditation
Meditation is not just a secular practice, it is also a tool that can be used to aid in spiritual growth. Biblical meditation involves focusing on the Word of God and allowing it to penetrate your heart and thought-life. The Bible encourages believers to meditate on God's Word day and night: "This Book of the Law shall not depart from your mouth, but you shall meditate on it day and night, so that you may be careful to do according to all that is written in it. For then you will make your way prosperous, and then you will have good success" (Joshua 1:8, ESV). Biblical meditation helps you to recall God's promises and his faithfulness in your life. It is a way to renew your mind, find peace and joy from God, and gain insight into your circumstances. These benefits then lead to less stress and anxiety, improving your mental health. Even if you're not currently stressed or overwhelmed, biblical meditation can keep you connected with your heavenly Father as you soak in his presence.
Prepare Yourself for Biblical Meditation
Spending time in God's Word is essential for your spiritual growth. But simply reading the Bible is not enough. To truly dive deeper into the Scriptures and experience the life-changing power they hold, you must learn to meditate on them. Biblical meditation goes beyond reading the words on the page. It involves repetition, reflection, and pondering on what God is saying to you through his Word. To prepare yourself for this practice, you must first quiet your mind and heart. Find a quiet place, free from distractions, and spend a few moments in prayer, inviting the Holy Spirit to guide your thoughts. Then, choose a passage of Scripture and read it slowly, allowing the words to sink into your heart. You can also use a guided meditation app such as Abide to help you focus. As you meditate on the Word and allow God to transform you through it, you'll experience a deeper relationship with him and a greater sense of peace and joy.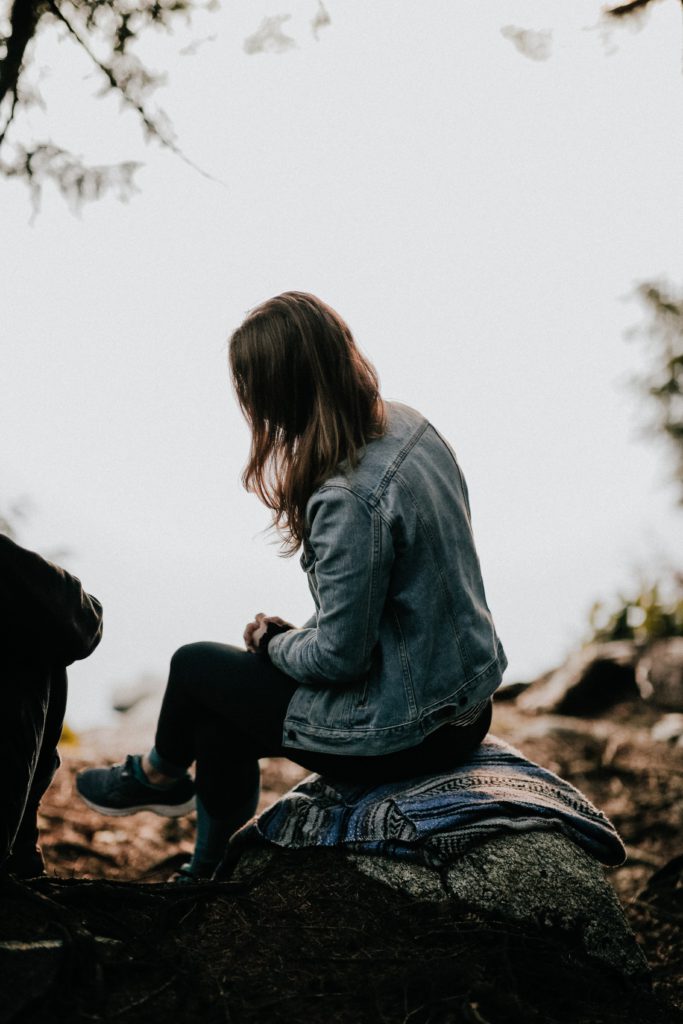 Practice Different Types of Biblical Meditation
There are several types of biblical meditation that can be helpful to different personalities and individual needs. One form of meditation is called Lectio Divina, a slow and thoughtful read-through of Scripture that involves reading, reflecting, responding, and resting in silence. Another type is imaginative meditation, which uses your imagination to create vivid mental pictures of biblical scenes, allowing for a deeper understanding and connection with the text. Contemplative meditation is a silent reflection on God's Word and character, leading to a peaceful and centered state of mind. Whichever type you choose to practice, biblical meditation can be a practical and beneficial tool for growing in your relationship with God and understanding his Word more fully.
Take Time to Listen to God and Find Peace and Joy
It can be easy to get caught up in the chaos and forget about pausing to listen to God. Being silent and reflecting on his Word can bring a sense of peace and joy that cannot be found elsewhere. As Psalm 46:10 reminds us, "Be still, and know that I am God." In this stillness, you can find clarity and direction in your life. By making a conscious effort to set aside time for prayer and contemplation, you align yourself with God's will and invite his presence into your life. It is through God's presence that you can find the peace and joy that only he can provide.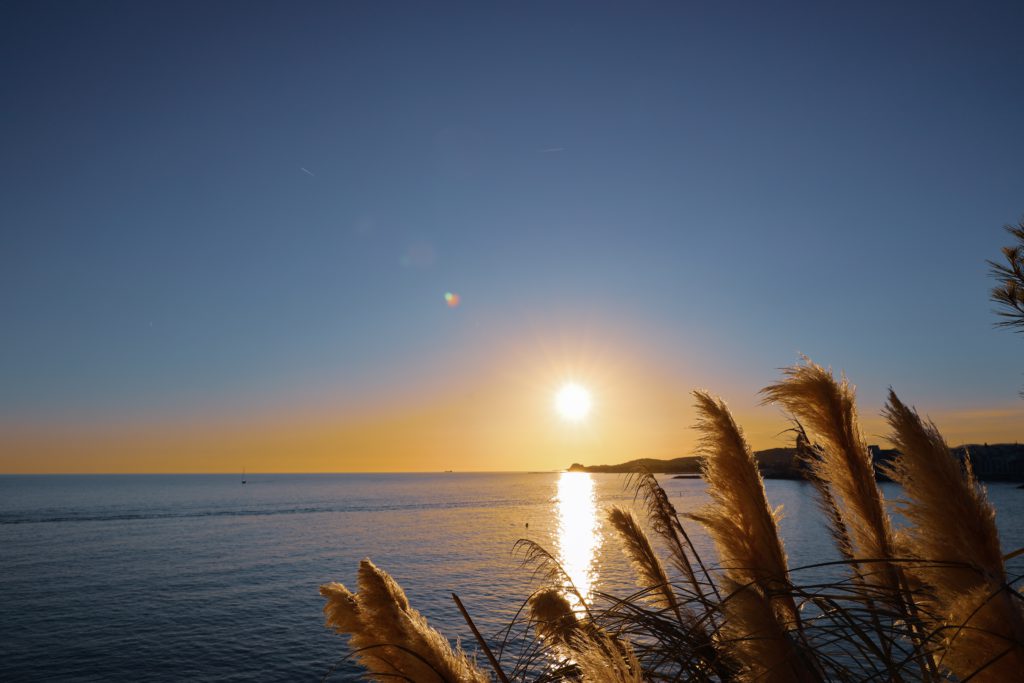 Establish a Regular Biblical Meditation Practice
The Bible encourages followers of Jesus to meditate on God's Word day and night (Psalm 1). But how exactly do you establish a regular biblical meditation practice in your daily life? By taking intentional steps toward creating a routine. Carve out a specific time and place where you can be alone with God and his Word. This could be a quiet corner in your home or somewhere outside in God's creation. Make sure you schedule this time in your calendar and stick to it. As you meditate on God's Word, ask him to fill you with his peace and joy. As you make biblical meditation a consistent part of your life, you will begin to see transformation in your heart, mind, and spirit.
The practice of spending time in prayer and contemplation on God's Word can bring you a profound sense of peace and joy. It has so many helpful benefits for both body and spirit including improving mental clarity, physical wellness, emotional well-being, spiritual growth, and overall cognitive functioning. Gathering appropriate materials and setting aside dedicated time helps because it can be easy to get sidetracked by daily distractions.
Once you've decided to meditate, use verses from the Bible or a guided meditation that focuses on a specific verse. Scheduling time can help make meditating a part of your daily routine. It's also important to truly listen to what God is saying. To further your experience of biblical meditation, download the Abide app. You will find daily meditations that can assist you in finding greater peace throughout your entire life!