In today's fast-paced world, it can be a challenge to get restful sleep. Whether it's due to stress, anxiety, or simply staying up too late, you may find yourself struggling to fall asleep and stay asleep. But rest is important for both your physical and spiritual health. In fact, the Bible reminds us that God himself gave rest as a gift (Genesis 2:2-3). So how can you rest well and honor your body and soul? One way is through biblical meditation.
Biblical meditation is not like the popular concept of emptying your mind, but rather filling it with God's Word. It involves focusing on a passage or verse, reflecting on its meaning, and allowing it to sink deep into your heart. By meditating on God's truth, you can experience his peace and rest in a way that refreshes your mind, calms your spirit, and renews your strength.
Here are some practical steps for incorporating biblical meditation into your bedtime routine:
Choose a Scripture Passage or Verse
The first step in biblical meditation is selecting a passage or verse to focus on. This could be a favorite verse, a verse related to a current struggle, or a passage that speaks to your heart. Some excellent options for bedtime meditation include Psalm 4:8 ("In peace I will lie down and sleep, for you alone, Lord, make me dwell in safety"), Philippians 4:6-7 ("Do not be anxious about anything, but in every situation, by prayer and petition, with thanksgiving, present your requests to God. And the peace of God, which transcends all understanding, will guard your heart and your mind in Christ Jesus"), and Matthew 11:28-29 ("Come to me, all you who are weary and burdened, and I will give you rest. Take my yoke upon you and learn from me, for I am gentle and humble in heart, and you will find rest for your souls").
Read and Reflect on the Passage
Once you've selected your Scripture, take a few moments to read it slowly and carefully. Pay attention to any words or phrases that stand out to you, and think about how they apply to your life. Consider asking questions like, "What is God saying to me through this passage?" or "How can I apply this truth to my current situation?"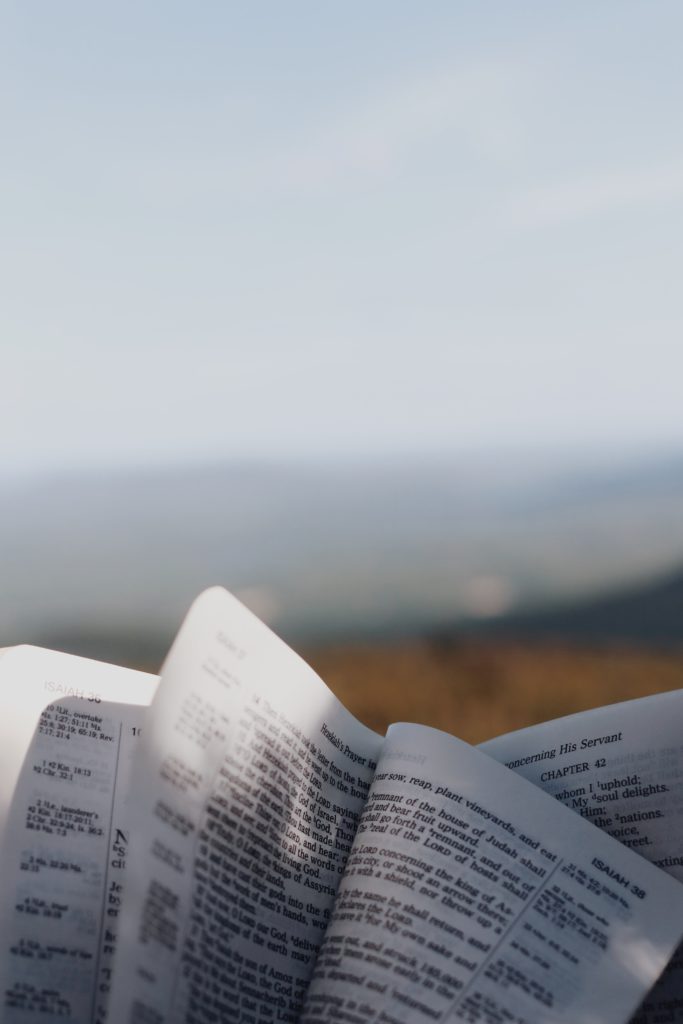 Memorize the Passage
One of the benefits of biblical meditation is that it helps you to memorize God's Word, which you can then recall throughout the day and night. As you reflect on your chosen passage, try to commit it to memory. Repeat it aloud or write it down if necessary, and review it regularly.
Pray and Give Thanks
After meditating on God's Word, take some time to pray and give thanks. Thank him for his love, grace, and provision in your life. Ask him to help you trust him more fully and to experience his rest and peace. Pray for any specific needs or concerns that are on your heart.
Rest in God's Presence
Finally, as you prepare to go to sleep, rest in God's presence. Trust that he is with you and that he cares for you deeply. Recall the Scripture passage you meditated on earlier, and allow its truth to fill your heart and mind. Take deep breaths, relax your muscles, and release any tension or stress. Allow yourself to drift off to sleep, knowing that you are safe and held in God's loving arms.
Incorporating biblical meditation into your bedtime routine may take practice, but it can be a powerful tool for experiencing restful sleep and spiritual renewal. By focusing on God's Word and surrendering your worries and fears to him, you can find true rest and peace that transcends all understanding. So tonight, as you prepare for sleep, remember the gift of rest that God has given you. Meditate on his Word, pray, and allow his peace to fill your heart and mind. Trust in his love, and rest well.
Now, listen to a short snippet of an Abide bedtime story based on Mark 6:30-32. After you listen, download the Abide app for more Bible-based bedtime stories to help you get restful sleep. There are also daily meditations and morning devotionals to help you stay focused on God all day long.