My grandson likes to have a light on in his room when he goes to bed. Knowing that the darker the room the better his sleep will be, I'm hesitant to have anything very bright on. But we gave him a small flashlight that gave out just enough light to help dispel the darkness that frightened him. I didn't give him a huge spotlight or a 100-watt bulb. The small light was sufficient to bring him comfort.
We might think the light we shine into the world isn't sufficient to dispel the darkness that seems to be encroaching. But Jesus directed us to be lights in the world. Whatever small corner we occupy, we can let our light shine. Pray with me this morning prayer about letting your light shine in a dark world.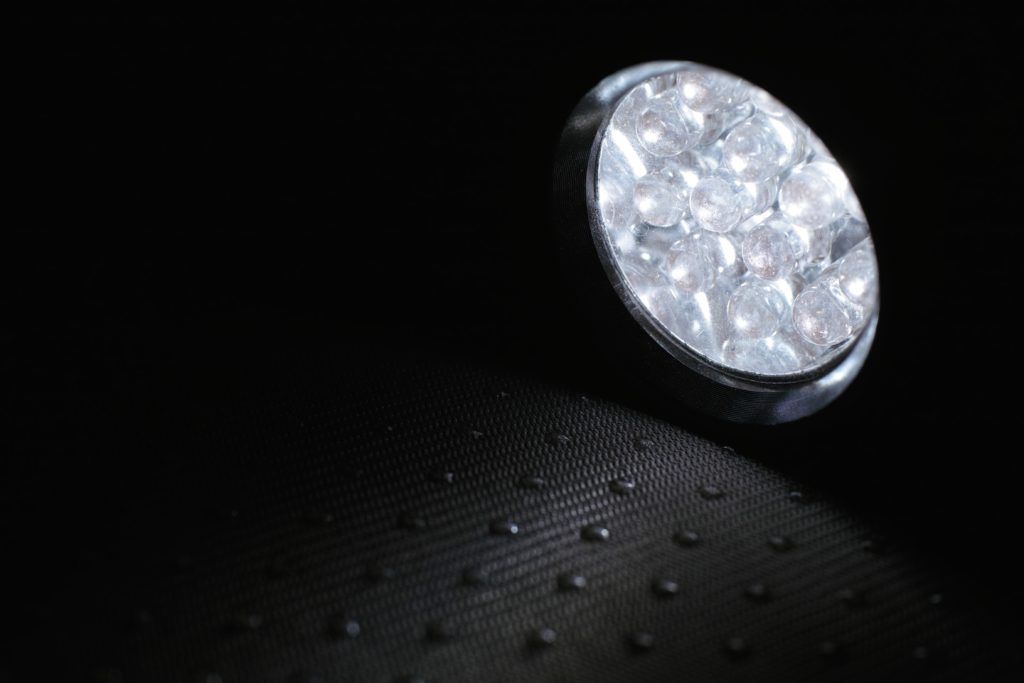 "By this all people will know that you are My disciples, if you have love for one another" (John 13:35).
Dear Lord, I'm not a big important person. Sometimes I don't feel like my influence will make much of a difference. Help me to see that every good thing that I do can make a difference to someone. Maybe just a kind word, holding the door open for someone who has their hands full, smiling at a harried mom. Maybe it's sending a kind note or telling someone something I like about them. Those aren't big and flashy, but if they come from my heart, they can make a difference.
You said that I am the light of the world. You don't want me to hide my light under a bushel. You want me to put it on a lamp stand for everyone to see.
And you said that a great way to show others your love is by being loving. Help all my words and actions shine that light. It's hard to love others sometimes, Lord. Especially when they do and say things I don't agree with. I get angry. I get frustrated. But that doesn't glorify you.
It's a dark world, Lord. I don't want to add to that darkness; I want to shine your light through my life. The darkness can be scary, but you have told us not to fear, because you have overcome the world and the darkness cannot douse your light.
It's in the matchless name of Jesus that I pray. Amen.
Now listen to this short devotional from Abide based on John 13:35.
Keeping in step with Jesus, letting him lead you and guide you, is not always easy. The Abide app was developed to help you along your way. Daily devotionals like the one above, guided meditations, and Bible-based sleep stories all aid in keeping your light burning bright for Jesus. Download the app now and have access to our entire library once you create a premium account. Click here for 25% off.
Pray this morning prayer about letting your light shine whenever you feel the darkness encroaching. It's not just for the mornings! God will shine through you and others will know that you are his disciples.
For MORE MORNING PRAYERS:
Stephanie Reeves is a writer and the senior editor of Abide.