Back a few years ago on my personal blog, I started listing out things I was thankful for. At the end of each post, I would list 5 or 6 random things like the softness of my cats' fur, someone else making dinner, or a reliable car. They weren't huge, but when you add up all the small things, they amount to a whole mountain of blessings. As you start your day, pray this morning prayer of thankfulness to God for all that He has given you.
"Always giving thanks to God the Father for everything, in the name of our Lord Jesus Christ." (Ephesians 5:20).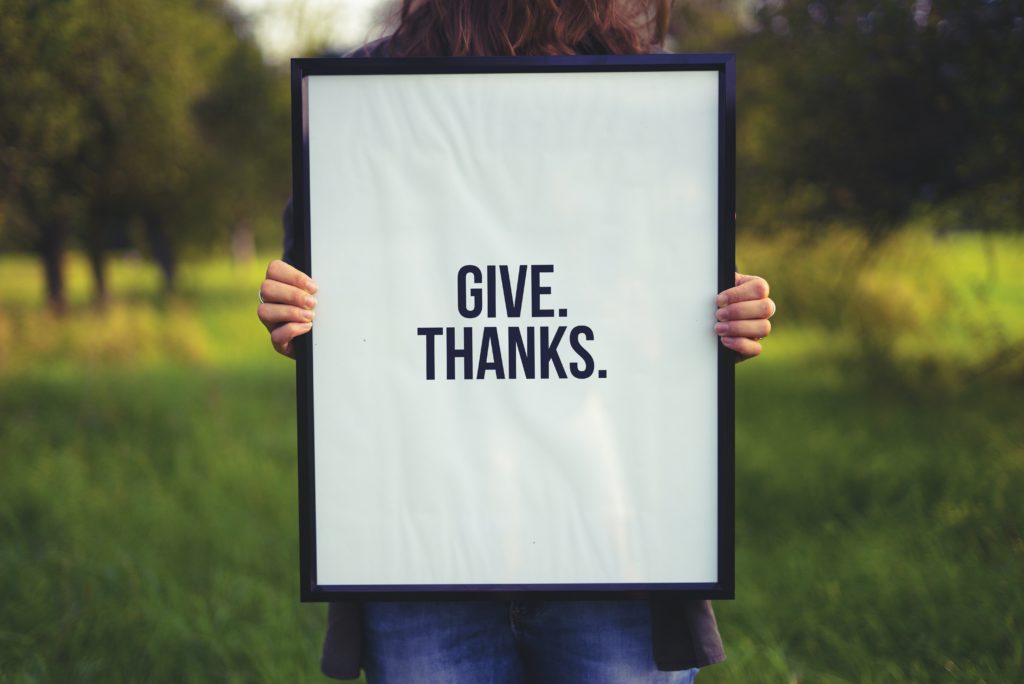 Gracious God, you give good gifts to your children. I'm thankful for the big things like life, and breath, and salvation. But build in me a heart of thankfulness for all the little things as well. For the beautiful sunrise, for a place to live, for food on my table.
Even when I struggle with those things, Lord, I know that you are good. In my financial difficulties, I thank you for provision. In sickness, I thank you for doctors and modern medicine. Even if I just have a headache, I thank you that pain relievers are readily available.
Your Word urges me to be thankful in all situations. That's not always easy when my situation is so hard. But I know that you are always there, and I am so, so thankful for that. Thank you for sending the Holy Spirit to be with me, to remind me of all your promises, to comfort me, to show me when my thoughts are turning to my troubles instead of to you.
Help me, Lord, to have an attitude of gratitude every single day. If someone cuts me off in traffic, help me to pray for them rather than curse them. If something doesn't work out the way I really hoped it would, remind me that you are sovereign and you have a good plan for me. You are working all things out. You are the restorer and the redeemer. I can trust you.
In each and every moment today, remind me of all that I have to be thankful for, namely your constant presence in my life. In prosperity and in want, you are good. And so I lift up to you this morning prayer of thankfulness with a heart full of gratitude and praise for your love and provision for me.
Amen.
Now listen to this short meditation from Abide based on 2 Corinthians 4:15 on the power of gratitude.
Keeping our eyes on the positive is not always easy, especially when life is heavy. The Abide app can help you no matter where you are. Daily devotions, guided meditations, and Bible-based sleep stories will help you experience the peace of God. Discover what thousands of others have by downloading the Abide app. This link will get you 25% off a premium subscription.
Pray this morning prayer of thankfulness anytime you feel your heart start tending toward worry or bitterness. Let God remind you of His goodness.