How do you feel when you head into any new social situation? Even ordering from a menu at a new restaurant can send some people into heart palpitations, knots in their stomach, and sweaty palms. Social anxiety is a real thing that comes suddenly upon some people and can cause them embarrassment at best and actual physical illness at worst. Pray a short prayer for social anxiety with me today.
I am leaving you with a gift—peace of mind and heart. And the peace I give is a gift the world cannot give. So don't be troubled or afraid.

John 14:27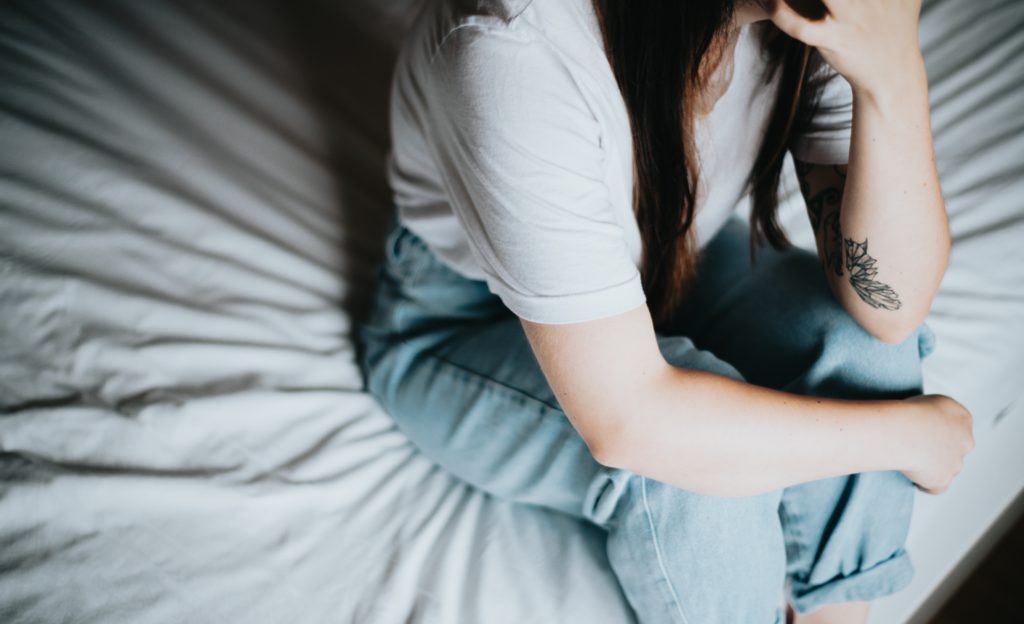 Dear Lord, I know that you are always with me, but sometimes, that truth doesn't get through to my body when I'm in a new situation. Help me not beat myself up for the physical reactions I can't help. But also please help me to have victory over them. While I give myself grace, help me to pursue peace.
I know I am not alone, and I don't want to isolate myself and never put myself into new situations, so help me to breathe through it all and trust you to hold onto me. Help me to recognize beforehand that certain situations might be triggers and to prepare myself for what's to come. I know that I can find peace in you because you have promised me that you are with me and that you bring peace with your presence.
And Lord, help me to be sensitive to others who might be experiencing social anxiety as well. Help me to always be kind, to be patient if someone in front of me in line might be taking a long time, because maybe they're just experiencing the anxiety of a new place and having to talk to someone they don't know. Help me to treat others the way I want to be treated.
I know that my anxiety isn't a sin. But I also know that you don't want me to live in fear. So give me the courage to walk into new situations, the faith to know that you are always with me, and the grace to be kind to myself.
I pray these things in Jesus's precious name. Amen.
Now listen to this short meditation from Abide on breathing through a panic attack.
Sometimes anxiety can come out of nowhere. Abide provides 24/7 content to help reduce anxiety and find God's peace. Check out all the features of the app and then come back here and use this 25% off coupon for your premium subscription. For less than $3 a month you can keep God's Word close to your heart wherever you are.
Stephanie Reeves is a writer and the senior editor of Abide.