Miscarriage can be an emotional roller coaster for many couples dealing with the loss of a child. It's a difficult time, full of sorrow and sadness. Be assured that in the midst of this season, there is still hope. Hold on to God's truth when it feels like everything else is slipping away. Take courage! The Lord has promised us that "hope does not disappoint, because the love of God has been poured out within our hearts through the Holy Spirit who was given to us" (Romans 5:5). With God's love as your anchor, you can seek healing by leaning into him during these hard times. Even when it doesn't feel like it, by faith believe that he cares deeply about what you are going through. Cling to him even more tightly than before during this heartbreak. You can find hope and healing after your miscarriage, because God has not forgotten about you or your precious little one!
Acknowledge the Pain and Loss
In times of pain and loss, it is common to feel overwhelmed and confused about what to do next. It is important to first recognize and understand the weight of the loss you are experiencing. Acknowledging your emotions and giving yourself permission to grieve is a crucial step in the healing process. As the Bible reminds us in Matthew 5:4, "Blessed are those who mourn, for they will be comforted." Let the tears flow, allow yourself to feel the pain, and trust that comfort will come. It's also important to note that your partner may not grieve in the same way you do. That doesn't mean they aren't grieving. Be open with your communication. Do not shut them out or assume anything about their feelings. Remember, it is okay to not be okay. But with time and self-compassion, you will find the strength to carry on.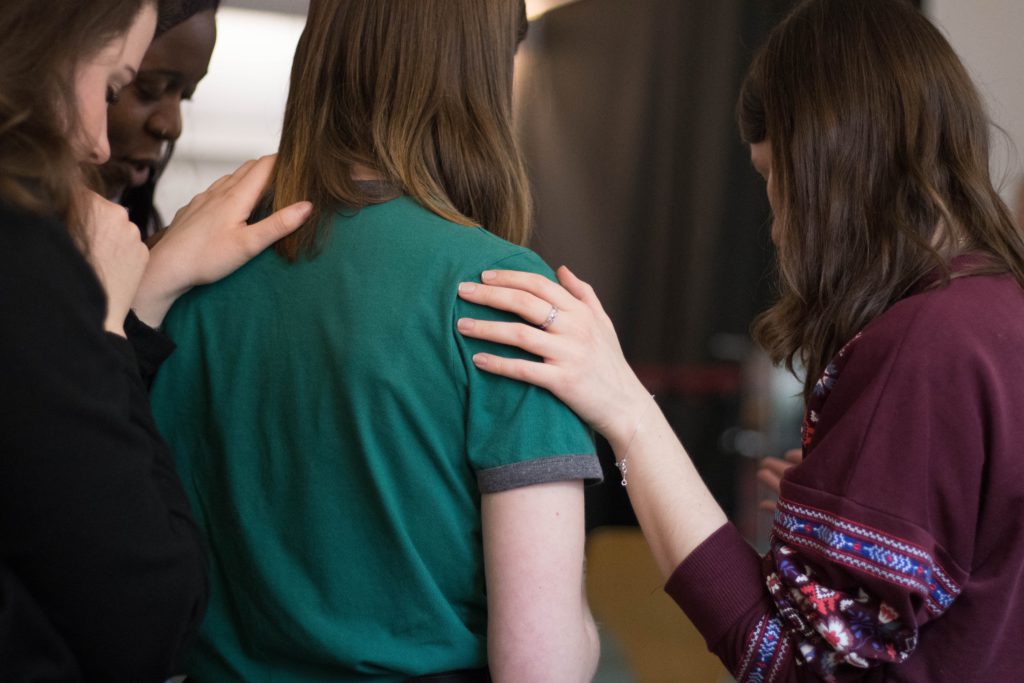 Seek Support in Your Miscarriage Journey
You are not alone in your pain. God created humans to live in community with one another, and he wants you to seek support from those around you. Whether it be reaching out to a family member, confiding in a friend, or joining a support group in your community, know that it is okay to ask for help. You don't have to go through this alone. God is with you, and he has placed people in your life to provide comfort and understanding during this season. So, don't hesitate to seek out the support you need as a couple. Remember what Ecclesiastes 4:9-10, says: "Two are better than one, because they have a good return for their labor: If either of them falls down, one can help the other up. But pity anyone who falls and has no one to help them up"
Find Opportunities for Reflection
In times of grief, it can be difficult to find solace and peace. Miscarriage is an experience that can leave you feeling lost, confused, and heartbroken. But even in the midst of darkness, there is hope. Taking time alone to reflect on your experience of loss can be a powerful tool in your journey toward healing. Connecting with God through prayer and meditation on his Word can bring comfort and guidance. Psalm 34:18 says, "The Lord is near to the brokenhearted and saves the crushed in spirit." Take all the time you need to close your eyes, breathe deeply, and allow yourself the space to grieve in the strong arms of your heavenly Father. Allow God's Word to guide you toward healing and peace.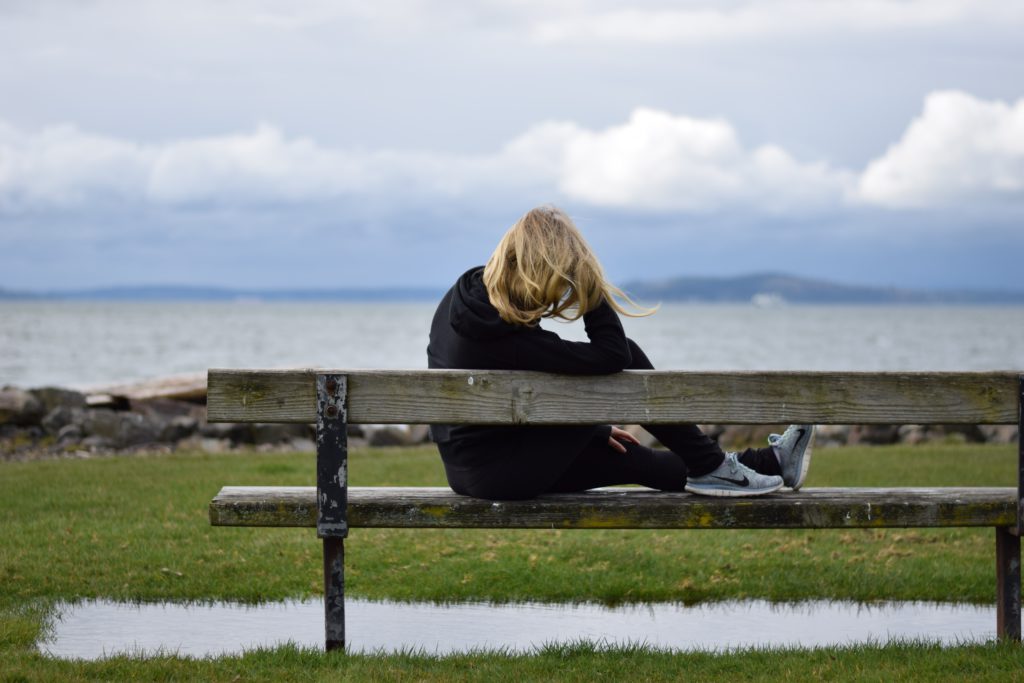 Rekindle Your Joy & Purpose
Losing a baby through miscarriage can be an incredibly difficult and heartbreaking experience. Grief has no timeline. Some days you may feel fine, and then the sorrow will hit you again. Give yourself grace. And then allow yourself to find your joy again. God has a plan and a purpose for your life. Seek out positive ways to rekindle your joy and pursue activities that give you a sense of purpose. Maybe it's volunteering, joining a support group, or rekindling an old hobby. Whatever it is, allow yourself to find joy again and trust that God will guide you through this time of healing. He will turn your mourning into dancing (Psalm 30:11).
Rebuild Your Relationship with Your Body
As the psalmist reminds us, our bodies are fearfully and wonderfully made (Psalm 139:14). Yet, after the loss of a pregnancy, you may feel disconnected or even betrayed by your physical self. Even so, this is not a time for you to punish or ignore your body. Rather, it is an opportunity to rebuild your relationship with your body and care for it with intentionality. One way you can do this is by nourishing yourself with nutrient-rich foods and staying hydrated. Regular exercise and restful sleep can also help you regain strength and energy. And as you take these physical steps, you can also take steps toward emotional healing, seeking support and guidance as you grieve and process your loss. Your body is not your enemy, but instead, it carries you through all of life's joys and sorrows.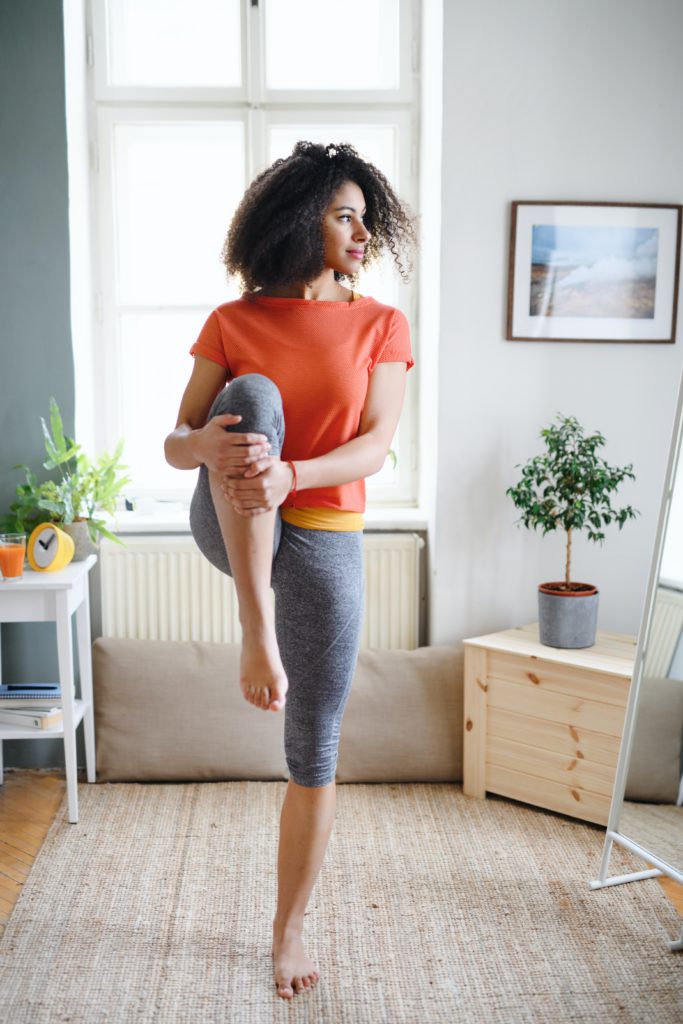 Remember You Are Not Alone
It can't be said often enough: you are not alone. In times of loss, it can be easy to feel overwhelmed and isolated. Even in the Bible, you can find examples of individuals who experienced pain and heartache. Yet they found solace in knowing that they were not the only ones going through such trials, and God was their stronghold (Psalm 18). Remember that you did nothing wrong and your worthiness as a person is not defined by this experience. Miscarriage is a difficult journey, but it is a journey that many have walked before you, and many will walk after you. Take heart in knowing that there is a community of support and empathy waiting to surround you with love and understanding. Reach out to someone you know who has experienced pregnancy loss, or a support group in your area.
The Bible tells us that though we go through periods of deep sorrow, there always comes a time for restoration and healing (Psalm 30:5). While it is understandable to feel crushed after experiencing a miscarriage, remember that God's love and grace remain with you always. Reach out to your family and friends. Find moments of reflection to explore any emotions associated with your loss.
The Abide app is an excellent resource for daily biblical meditations that can help you find peace on your journey of recovery from loss. If you're finding yourself having trouble sleeping, the app's sleep stories will help bring peace and comfort. Remember to seek out things that bring you joy. If needed, use professional counseling services to address any unresolved issues or if finding compassion for your body is difficult. Remember, you are not alone in this process and there are many resources available for support.