On September 11, 2001, the United States suffered a terrorist attack unprecedented in its history. Remembering all who lost their lives—in New York, in Shanksville, Pennsylvania where United Flight 93 went down, and at the Pentagon where 184 people lost their lives—and the families they left behind, is important even 22 years later. They are lost, but not forgotten. Pray this prayer of remembrance for 9/11 with me today.
Blessed are those who mourn, for they shall be comforted.

Matthew 5:4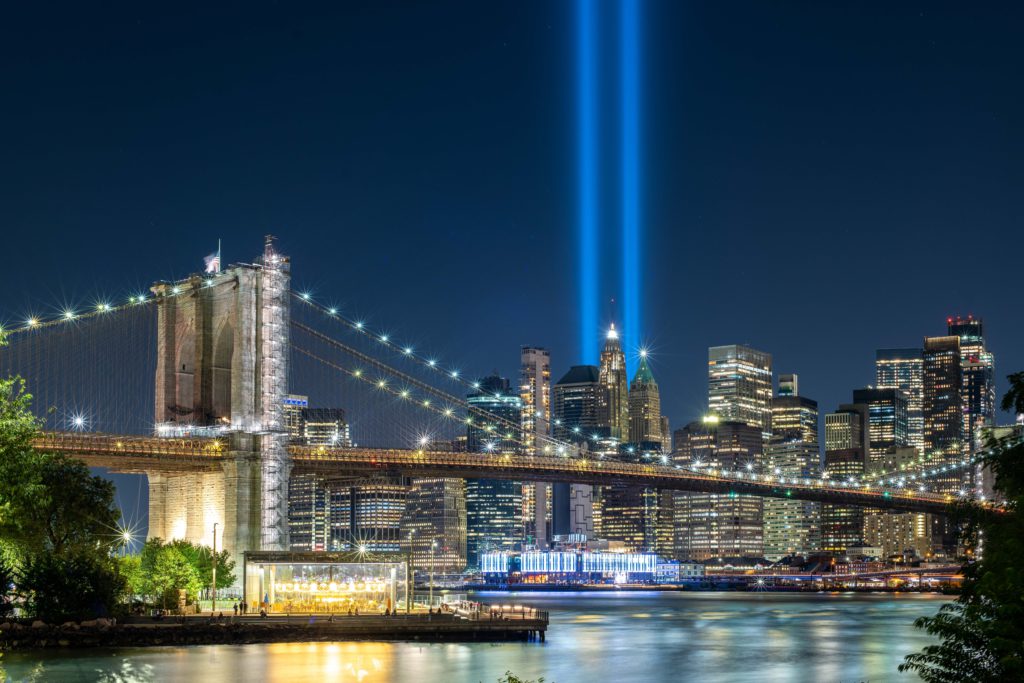 Dear Lord, today I pray for all those who were affected by the attacks on September 11th, 2001. Even if I was thousands of miles away and didn't know anyone directly involved, my heart still ached for all those who lost their lives or lost loved ones that day.
Help me never to forget, Lord, that evil can come upon us when we least expect it. What we think is going to be a normal day at work can turn in a moment. And so help me to keep my heart with all diligence. Our world was shaken that day, and we're still feeling the effects. Help keep my heart from bitterness.
I know that you love all people, and that we don't fight against flesh and blood but against the principalities of this dark world. And so I pray for those who would do evil in this world. You desire that none should perish but that all would come to repentance. Help me to be a light. Help me not to harbor unforgiveness.
And Lord, be with those who lost people on September 11th. Bring peace to their hearts. I know it's been a long time, but the pain of losing someone you love does not ever go away completely. So hold them closely today as they remember and grieve.
It's in the name of Jesus, who is close to the brokenhearted, that I pray. Amen.
Now listen to a short segment of this Abide meditation on grief based on Matthew 5:4.
Pray this prayer of remembrance for 9/11 today as you think about the victims and their families. Whenever you need calm and comfort, the Abide app is here for you. Check out all the 5-star review on the App Store or Google Play, and then come back her and use this 25% off coupon to create a premium account with Abide. With more than 1500 biblical meditations and 350+ Bible-based bedtime stories, you can find the peace God God with Abide.
Stephanie Reeves is a writer and the senior editor for Abide.