Prayers for sleep are an excellent way to calm your mind and soul before you drift off into a blissful slumber. The world can be overwhelming, and the stress of everyday life can often make it challenging to get a good night's rest. However, praying before bed can help ease your worries and provide you with comfort and peace. In this blog post, we'll explore some powerful prayers for sleep that will help you rest easy.
"Lord, keep me safe this night, secure from all my fears. May angels guard me while I sleep till morning light appears. Amen."
The power of prayer is immense, and this prayer is an excellent reminder that you are never alone. When you ask for protection and guidance, God always answers your prayers. This prayer acknowledges your vulnerabilities and seeks protection from your fears.
"Heavenly Father, as I lay my head down to sleep envelop me with Your gentle embrace. Help me to clear my mind, open my heart and release all stresses and concerns. Calm my spirit so that I may rest in the comfort of Your loving arms.

"Oh Lord, go with each of us to rest; if any awake, temper to them the dark hours of watching; and when the day returns, return to us, our sun and comforter, and call us up with morning faces and with morning hearts, eager to labor, eager to be happy, and if the day be marked for sorrow, strong to endure it."

—Robert Louis Stevenson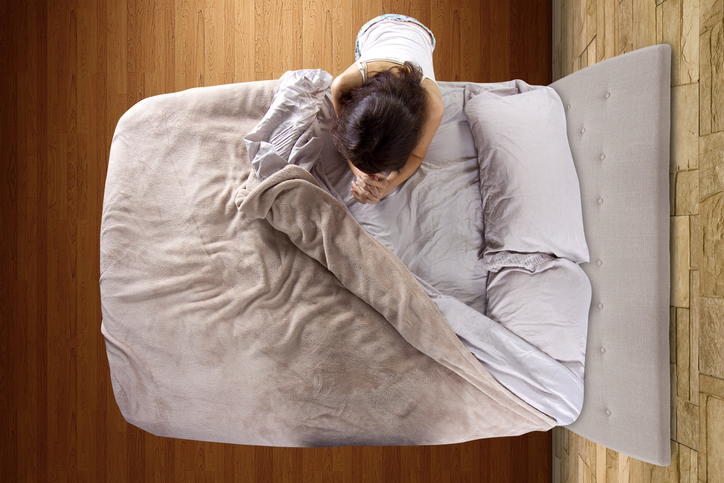 This prayer is a beautiful reminder that we need to surrender our troubles to God every night. We cannot carry the weight of our burdens alone, and we need to seek help from God. The prayer is a call for peacefulness and tranquillity, allowing us to let go of all our worries. It is a beautiful way to bookend your day, seeking comfort in God's presence throughout the night and calling upon him to give you strength and energy as you start a new day. It is a prayer that reminds you that even when circumstances are challenging, you can rely on God to provide you with the strength to endure.
"Oh Lord, support us all the day long, until the shadows lengthen and the evening comes, and the busy world is hushed. Then in thy mercy grant us a safe lodging, and a holy rest and peace at the last."

—Book of Common Prayer
This prayer acknowledges the chaos of the world and asks for God's support and guidance throughout the day. It recognizes our need for rest and peace and seeks divine intervention for our wellbeing. The prayer reminds us that God is always with us, providing us with comfort and solace whenever we need it.
"Watch, O Lord, with those who wake, or watch, or weep tonight, and give Your angels and saints charge over those who sleep. Tend Your sick ones, O Lord Christ. Rest Your weary ones. Bless Your dying ones. Soothe Your suffering ones. Pity Your afflicted ones. Shield Your joyous ones, and all for Your love's sake. Amen."

—St Augustine
This powerful prayer is a call for divine intervention, asking God to watch over those who are awake or struggling in any way. It asks for blessings for the sick and dying, seeking comfort for those who are suffering. It is a reminder that we are all under God's protection and care, no matter what struggles we may be facing.
Listen now to this bedtime prayer from Abide based on Matthew 8:25-26 with Abide narrator Tyler Boss. After you listen, download the Abide app for access to more content like this, plus daily guided meditations, morning devotionals, and Bible-based sleep stories that will help you sleep in peace.
Prayers for sleep are an essential way to seek comfort and solace from the challenges of everyday life. They help calm your mind and soul before bedtime, allowing you to rest easy. The prayers shared in this post are just a few examples of the many beautiful and powerful prayers that are available to you every day. Whether you use the prayers shared here, find other prayers that resonate with you, or simply open your heart to the Lord in your own words, be sure to take the time to seek comfort and guidance from God before you go to sleep. Let him guide you to peacefulness and tranquillity as you rest in his loving arms.