Have you wondered how biblical meditation can help you sleep? Well, think about what keeps you awake at night.
Be it from stress, overstimulation, or responsibilities, sleep deprivation has become the cultural norm. We are giving ourselves less time to rest, and waking up feeling exhausted. If you're tired of always feeling tired, maybe it's time to try biblical meditation as part of your nightly routine.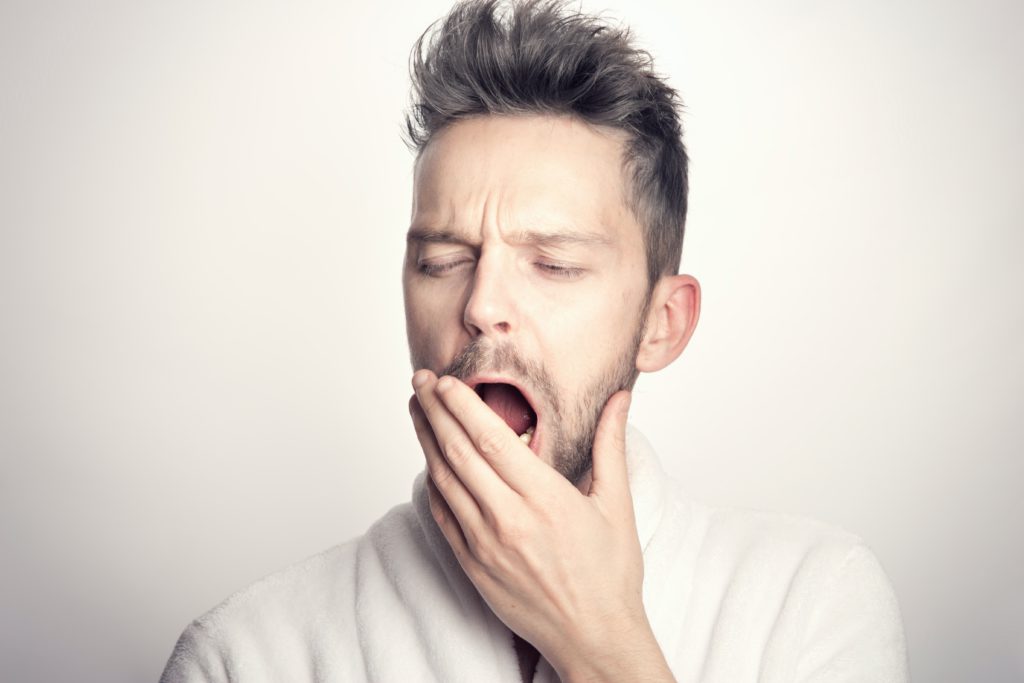 There is abundant evidence that shows that practicing meditation before bed can help you fall asleep faster, reach deeper sleep, and wake up feeling refreshed. Praying and meditating on Scripture will also strengthen your faith and help you abide in the peace of God.
Biblical meditation is a powerful tool that helps thousands of people sleep.
Let's look at a few ways biblical meditation can help you sleep.
First, biblical meditation quiets your mind with God's voice.
We live in a fast-paced world of constant stimulation. There are always work projects to complete, children to care for, videos to watch, products to buy, calls to make, or bills to pay. And once the day is over, it can be nearly impossible to put it all out of your mind. It drives many people to find a solution through noise machines, ASMR, or soft music.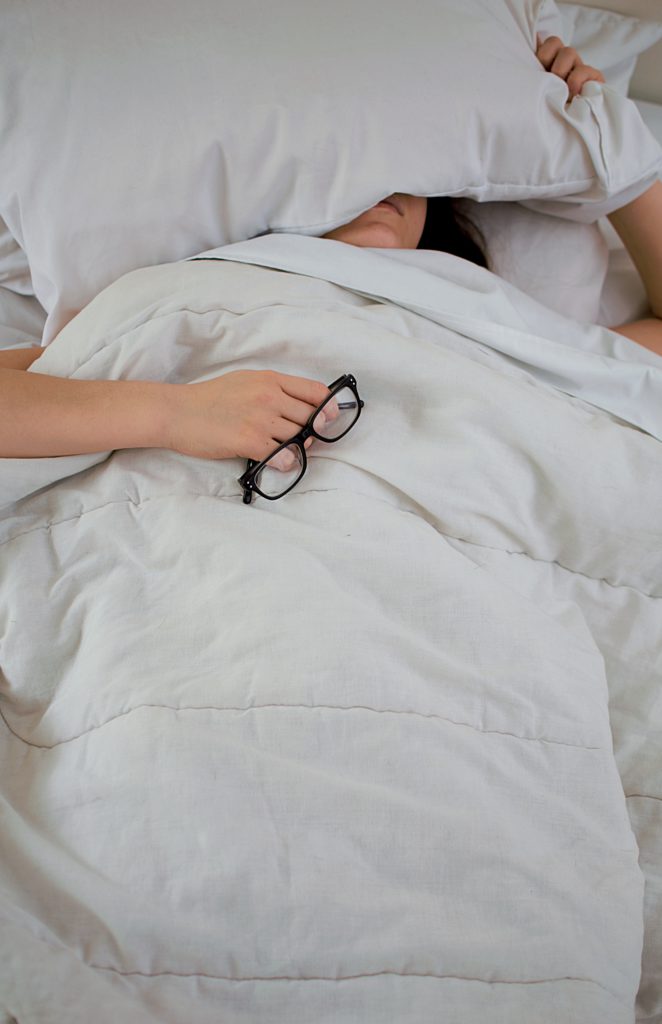 That's where biblical meditation comes in. Start by creating a dark, quiet environment. Stretch out, get into a comfortable position, and take a few slow, deep breaths. As you listen to prayer and Scripture, the Word of God banishes anxious thoughts or negative self-talk and fills your mind with truth. Hearing the truth spoken to you can help you let go of any lies that might have been plaguing you.
"In peace I will lie down and sleep, for you alone, Lord, make me dwell in safety."

Psalm 4:8
Instead of going over all the stress of the day in your head or worrying about tomorrow's schedule, imagine settling into bed as a voice prays blessings of peace and safety over you. Imagine falling asleep knowing that you are loved, that God is in control of tomorrow, and that he watches over you and your family. You can be still, trusting in God and his promises. (Psalm 46:10)
Second, biblical meditation helps your body relax.
"Come to me, all you who are weary and burdened, and I will give you rest."

Matthew 11:28
There is a strong link between mind and body. Your spiritual and mental wellness affect your physical wellness, and vice versa. As you focus your mind on prayer and meditate on Scripture, your body responds by releasing the proper hormones to relax and rest.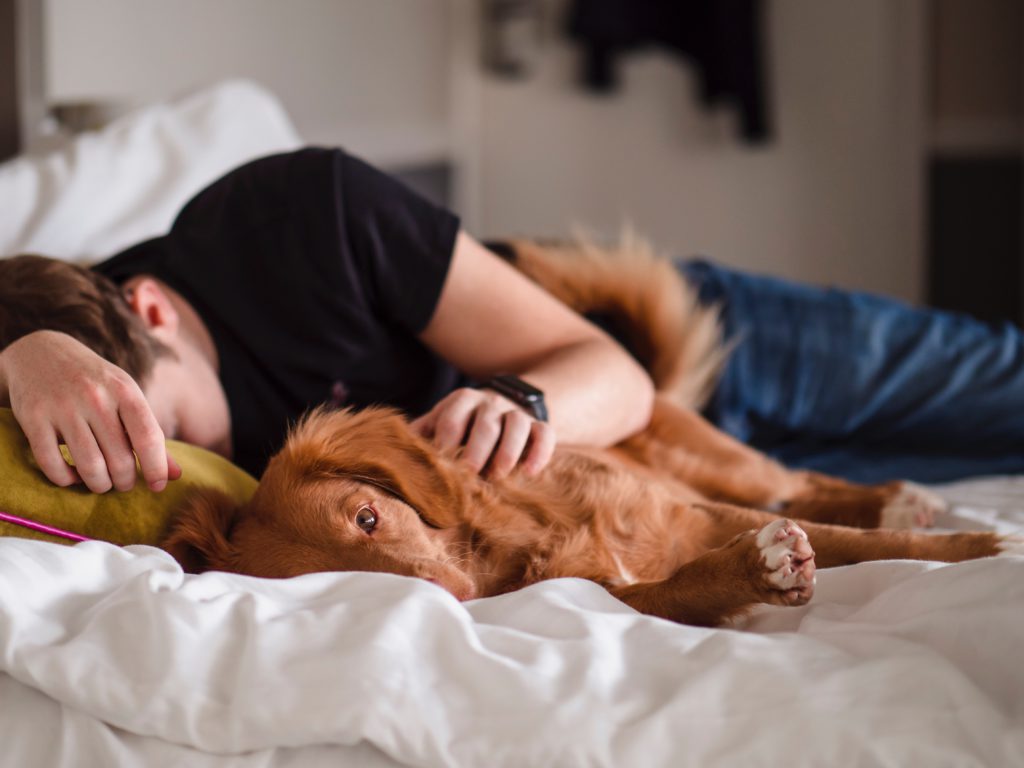 Several studies have proven that meditation helps increase levels of serotonin and melatonin, which lower anxiety and help you feel sleepy. At the same time, meditation lowers cortisol, a hormone responsible for stress. With practice, meditating on God's Word allows you to reach deep, restful sleep, healing both mind and body.
God cares for our physical needs. He designed our bodies to need rest, and he set the example for us by resting after the work of Creation was done (Genesis 2:1-3). By meditating on God's Word, you can help your body slow down and achieve the deep sleep it so desperately needs.
Third, biblical meditation protects you against spiritual warfare.
If swirling thoughts and heavy feelings are disrupting your sleep, it may be the result of the whispers of spiritual warfare.
"Cast all your anxiety on him because he cares for you. Be alert and of sober mind. Your enemy the devil prowls around like a roaring lion looking for someone to devour. Resist him, standing firm in the faith, because you know that the family of believers throughout the world is undergoing the same kind of sufferings."

1 Peter 5:7-9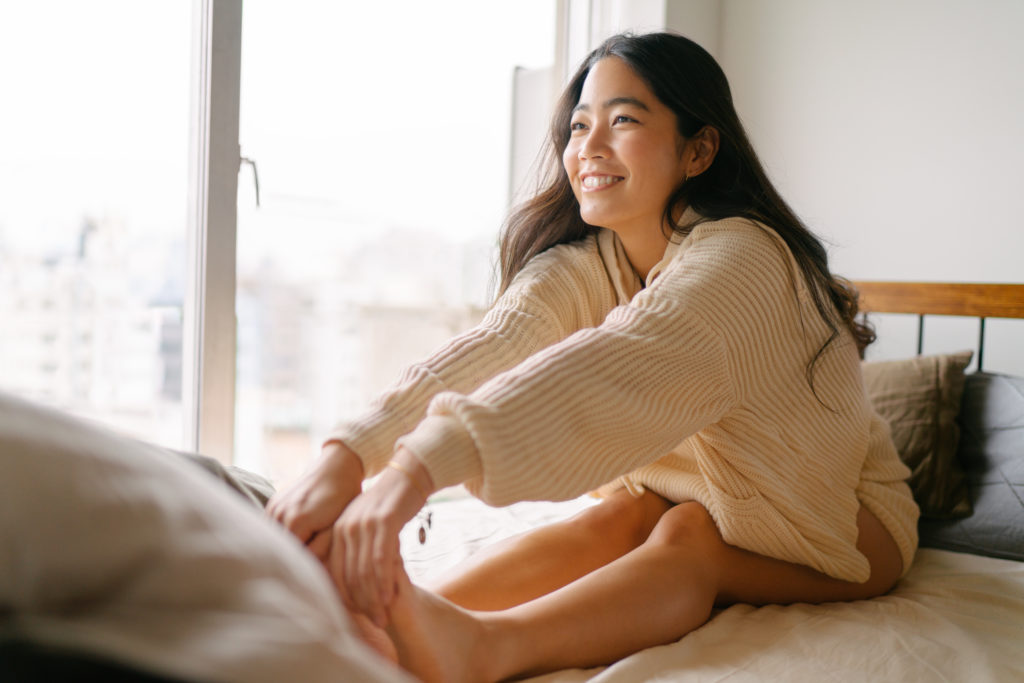 Remember that Satan wants to destroy truth, and he attacks when we are alone, tired, and vulnerable. Late at night as we lie awake in silence makes the perfect time to strike. We may feel bombarded by feelings of loneliness, anxiety, anger, doubt, or sadness.
Combat that spiritual warfare by holding tight to truth. When you feel overwhelmed by dark thoughts or negative feelings, take it to the Lord in prayer and fight it with biblical truth. Remember Paul's words from Romans 8:31-39. If God is for us, who can be against us?
"For I am convinced that neither death nor life, neither angels nor demons, neither the present nor the future, nor any powers, neither height nor depth, nor anything else in all creation, will be able to separate us from the love of God that is in Christ Jesus our Lord."

Romans 8:38-39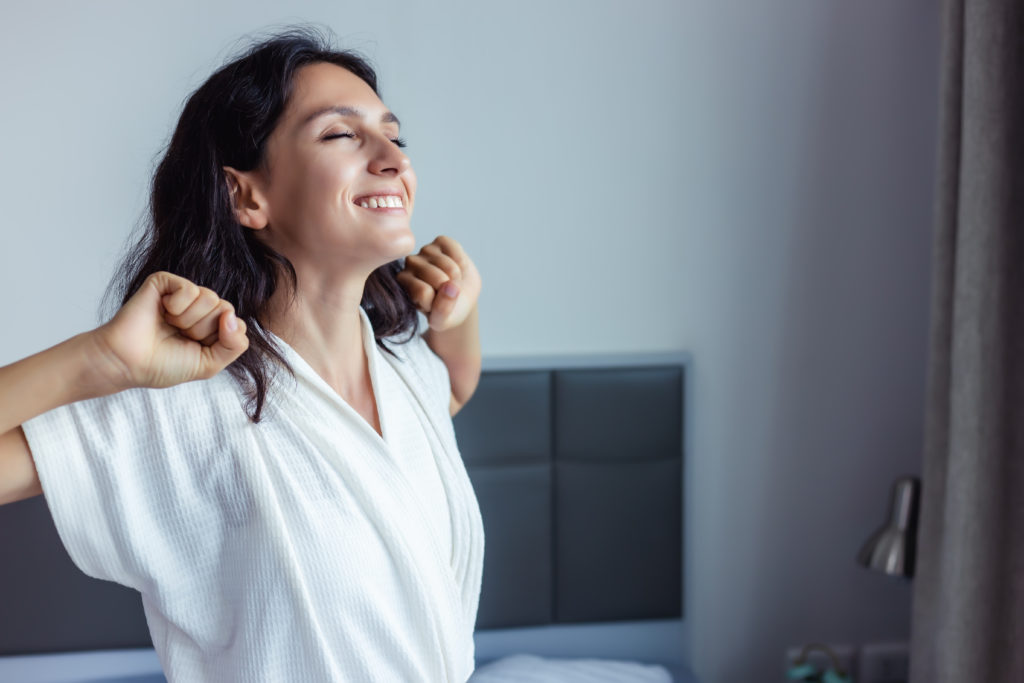 The Lord will come when you cry out to him. Prayer is powerful to heal and protect us from evil spiritual forces, because we pray to the One who has authority over Heaven and Earth. Meditation reminds you of that power and helps you trust God, even in the darkness of night.
Remember, if you are a follower of Jesus you have the Holy Spirit living in you. You can be oppressed by dark thoughts, but you cannot be possessed by evil. You are a child of God! Saved by grace, full of the power of the Holy Spirit.
Now listen to a short sample of this Abide bedtime story based on Exodus 33:14 to get a taste of what a sleep meditation can do for you. "And he said, 'My presence will go with you, and I will give you rest.'"
Biblical meditation right before you go to bed, or even as you're sleeping with Scripture-based audio stories from the Abide app playing, will cover you with peace so you can rest deeply. Check out all the reviews and features about Abide at the Google Play or App Store, then download Abide and save 25% on a premium subscription with this coupon.