I have a sweet young friend who recently had her first baby. While the emerging smiles and coos from this adorable new life can make us forget the exhaustion of sleepless nights, constant prayer for rest, peace, and courage helps. Pray this one-minute prayer for a new baby with me this morning.
Yet you brought me out of the womb;
you made me trust in you, even at my mother's breast.
From birth I was cast on you;
from my mother's womb you have been my God.


Psalm 22:9-10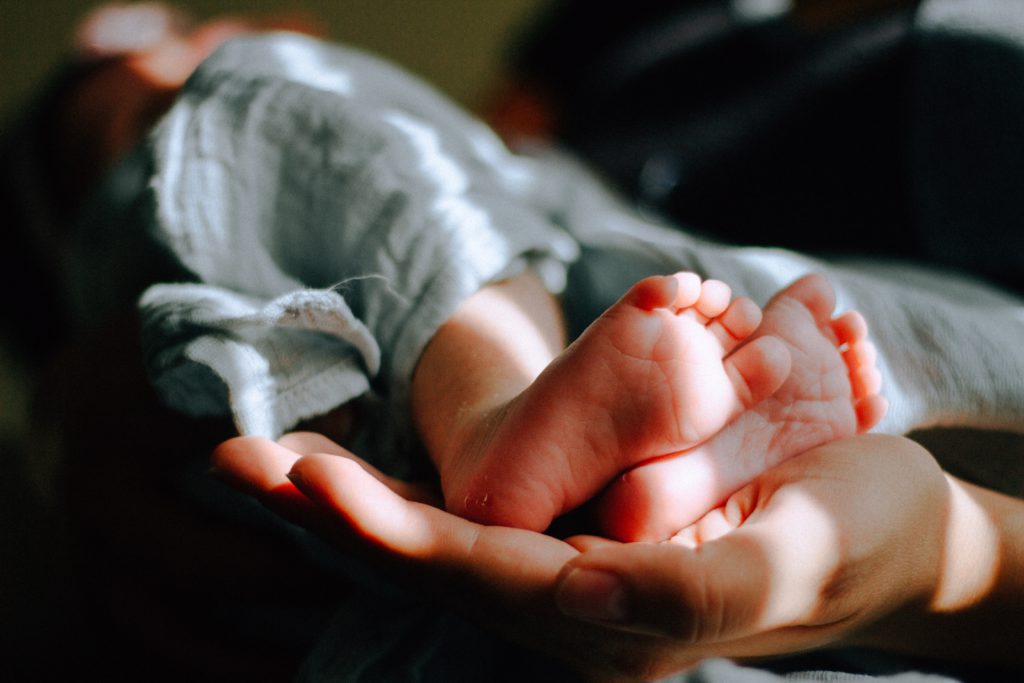 Dear Lord, thank you for new life. It truly is a miracle that any baby makes it to birth given all the intricate details that need to come together in their bodies. You are an awesome creator! And so I lift up to you today this new baby that you have brought into my life.
I ask that you would help me to trust you with every detail of every day, and to rest and be at peace. Help me not to panic in the unknown, and to ask for help when I need it. I'm not meant to do this alone. I need you, and I need others.
And I pray for my baby to sense how much they are loved, and because of that, they would be at peace. Help me not to be constantly worried that something will go wrong, but to enjoy these early days as much as I can through my tiredness. Help me to relax, be at peace, and trust you with each new challenge.
Thank you for giving me strength, and for this precious child. In Jesus's name. Amen.
Sample Meditation
Now listen to a sample of this Abide meditation based on Hosea 11:4 about taking care of your own heart as you parent. It's a piece of a 4-part guide on Full-hearted Parenting.
To help you find peace in your parenting, download the Abide app (check out all the reviews and features on the App Store or Google Play). For just a few dollars a month, you can experience the peace of Christ through biblical meditation. With more than 1500 meditations, 350+ sleep stories, daily devotions, and guides on a large variety of subjects, Abide exists to help you grow in your relationship with God. Set up a premium subscription today and receive 25% off with this link.
May God's peace enfold you as you parent your new little family member!